Scientechnic's new sheet metal factory offers tailor made metal enclosures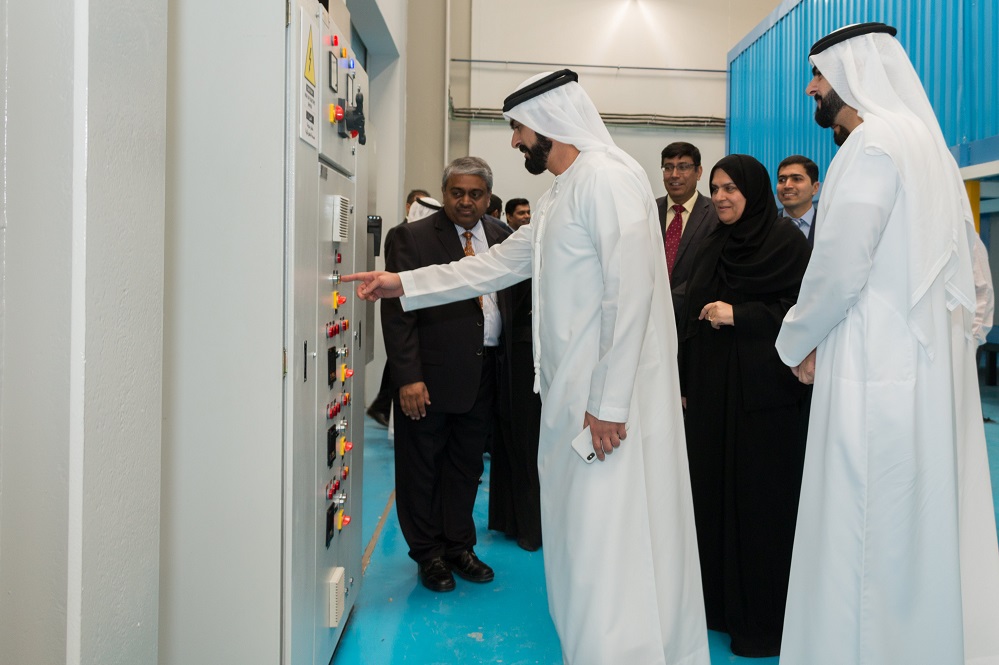 DUBAI- The sheet metal manufacturing division of Scientechnic LLC, the flagship company of Easa Saleh Al Gurg Group, recently inaugurated its new 65,000 square foot factory at Jebel Ali Industrial 2. The factory has been designed and built to offer boutique and customized services with complete design and prototype development, giving clients the flexibility to review samples before actual production.
Scientechnic LLC is one of the region's leading integrated solutions providers of electrical, mechanical, power, automation and mobility technologies. For more than four decades, it has been working collaboratively with industries, utilities and infrastructure customers on ground-breaking projects such as Louvre Abu Dhabi, Burj Khalifa and the Dubai Opera.
General Manager, Easa F. Al Gurg said "Setting up a factory that connects the entire manufacturing process chain, from the initial orders of a sheet metal component to its design, development and delivery is another accomplishment for Scientechnic. This upgrade will add to the portfolio of engineering solutions that we offer.   Scientechnic is constantly enhancing the extensive list of products that we manufacture in the UAE.''
Equipped with high precision Computer Numerical Control (CNC) machinery for punching, machines for bending and gasketing and in-house powder coating capabilities, the new Sheet Metal factory continues to strengthen Scientechnic's promise to deliver the highest quality sheet metal enclosures. The punching machine from Trumpf Germany is considered to be the fastest punching machine in the world that can undertake punching with speed, precision and efficiency, regardless of the size of the enclosure.
The factory also has a huge storage facility for raw materials, which enables Scientechnic to meet urgent customer requirements faster by reducing lead time for production. All products are ISO 9001, ISO 14001and OHSAS 18001 certified.
The Sheet Metal Manufacturing Division was first established to lend support to Scientechnic's Automation Projects division that had the in-house capability to manufacture and assemble panels allied with factory automation. With time, there was the need to customize production to suit the unique requirements of clients, in terms of size and artwork.
The Sheet Metal Manufacturing division provides Scientechnic with complete control over quality with backwards and forwards integration. The division's metal enclosures are used in a number of applications across various stages of construction and development. Electrical retailers and wholesalers, panel builders, control panel assemblers, MEP contractors and firefighting system contractors are amongst the many clientele for Scientechnic enclosures and panels.