Salma Khan Fashion House launches its bridal collection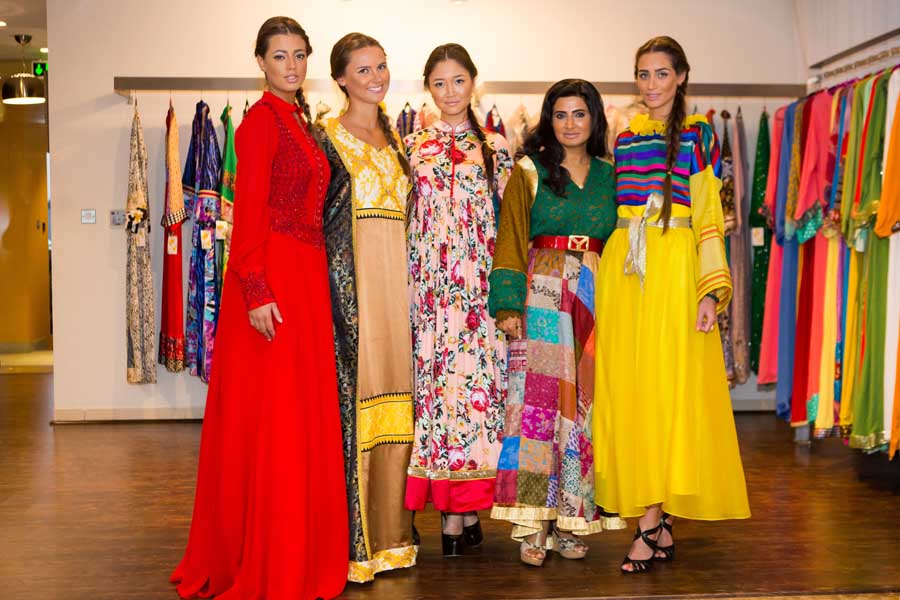 DUBAI– Salma Khan Fashion House's new bridal collection is an epitome of modern romance in timeless style. Each gown is a stunning reflection of classic cuts that will transform the bride into a glowing centre of attention on her big day.
Celebrating the wedding season, Salma Khan's new collection "Bride & the City" comprises of ten gorgeous pure white dresses, delicately designed with laser-cut lace, tiered tulle and elegant silks. Inspired by Dubai, a cosmopolitan and modern city, the collections' simple necklines compliment the sensual silhouettes of flirty drapes.
"I wanted to keep this collection very simple, perfect for the bride who prefers elegant cuts and princess styles.  We have used plenty of lace, sequins and embellishments – so there's a little bit of bling to each dress. These days the brides are stretched with time and are looking for ready to wear gowns that are well priced – our collection offers both" said Salma Khan, Fashion Designer.
"Bride & the City" features sophisticated and modern designs that includes strapless style with draped skirts, laser cut floral organza with intricate embroidery, a fit-and-flare shape complimented with sequined organza and tulle. The collection comes in strapless and long sleeved designs with asymmetrically draped chiffon and cascade skirts.
Salma Khan's inherent inclination towards fashion and all things creative led her to become a fashion designer. With a career that has spurned for over 2 decades, Salma Khan Fashion House has an impressive clientele that includes VIPs and Sheikhas in the UAE and abroad. In a short span of time, Salma Khan has created a unique niche for her self and her brand in the ever-changing fashion scene in Dubai.
Established in 2000, Salma Khan Fashion House has built a reputation as a fashion destination for elegant but contemporary styles of pret a porter, kaftans, traditional jalabiyas and abayas as well as evening gowns and bridal collection. With her team of master cutters and tailors, the designer brings years of experience into every collection, working with different textures and patterns to produce beautifully crafted designs.