Renault Megane: The Ultimate Sedan Choice for UAE Drivers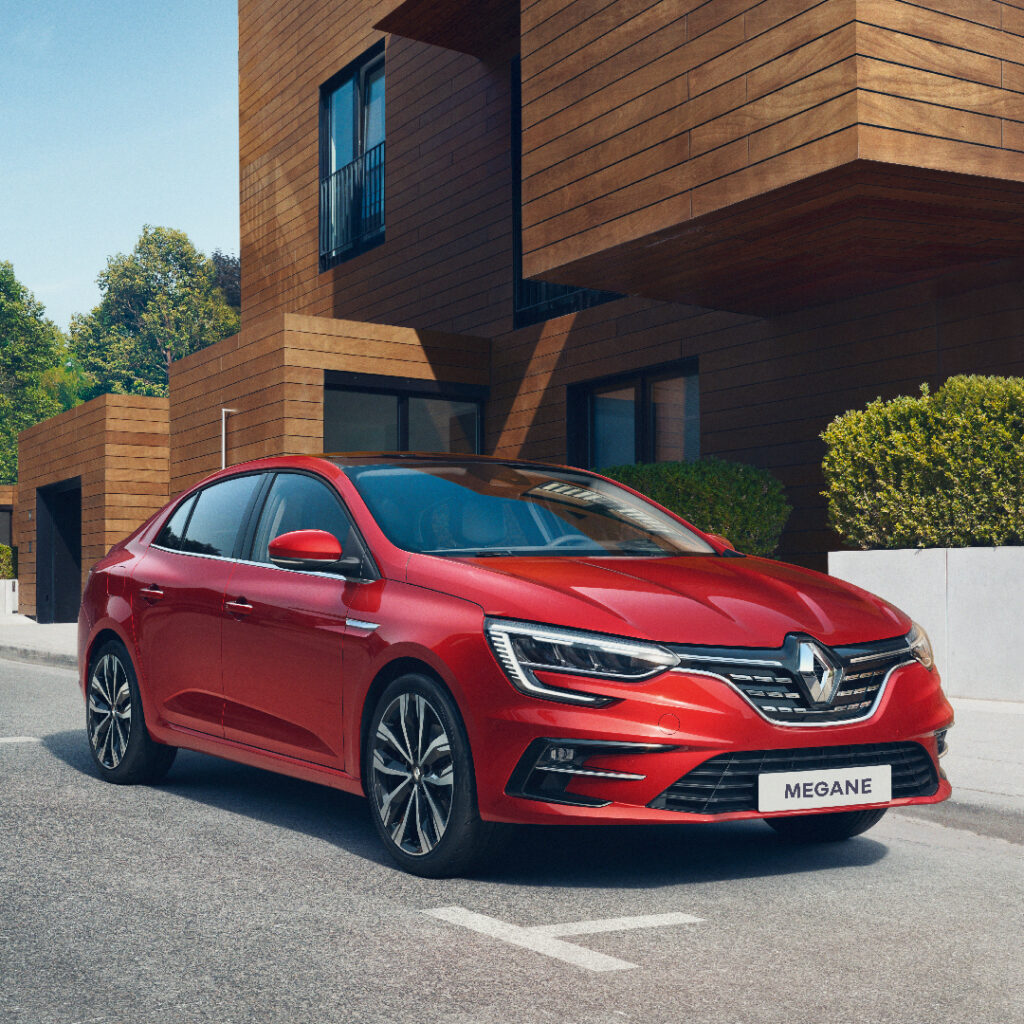 Captivating drivers with its unparalleled fusion of eye-catching design, dynamic performance, and cutting-edge technology, the Renault Megane rapidly ascended the ranks to become one of the UAE's most sought-after sedans, garnering admiration from both expats and locals as a testament to Renault's commitment to excellence.
Design:
Embodying the essence of modern living, the Renault Megane seamlessly integrates into the lives of its drivers, adding a touch of elegance and sophistication to every journey. As you navigate the vibrant city streets, the Megane's sleek exterior is sure to turn heads, making a statement that reflects your refined taste and dynamic lifestyle. The new Renault Megane sedan boasts a sleek and modern design, featuring distinctive C-shaped LED headlights and a bold front grille that gives it an aggressive yet sophisticated look. Its fluid lines and aerodynamic shape on the exterior enhance its aesthetic appeal and improve its road performance, while its interior is refined with premium materials, ample storage space, and ergonomic seating, ensuring a comfortable and enjoyable driving experience.
Performance:
The Renault Megane's 1.6L petrol engine produces 115 horsepower and, paired with a continuously variable transmission (CVT), ensures smooth acceleration and efficient fuel consumption. The Megane's advanced suspension system, combined with its precise steering, guarantees a comfortable and responsive ride, allowing drivers to navigate the bustling streets of the UAE with ease.
Technology:
Renault has always been at the forefront of automotive innovation, and the Megane is no exception. The sedan comes equipped with a host of advanced features, such as the R-Link 2 multimedia system, which includes a 7-inch touchscreen display, satellite navigation, and smartphone connectivity. With the Megane's advanced connectivity features, you're always in sync with your digital world, allowing you to effortlessly switch between work, leisure, and adventure. In addition, drivers can access a range of driving assistance systems, including parking sensors, a rearview camera, and electronic stability control. These cutting-edge technologies ensure a safe, connected, and enjoyable driving experience.
Safety:
The Megane's safety features are designed to provide maximum protection for both passengers and pedestrians. The vehicle has six airbags, an anti-lock braking system (ABS), an electronic brake-force distribution (EBD), and brake assist as standard. Additionally, the Megane has received a 5-star Euro NCAP safety rating, giving drivers peace of mind knowing they are protected in an accident.
Pricing and Variants:
The Renault Megane offers a variety of trim levels to suit every driver's needs, with prices starting at
AED 68,000. Each model boasts extensive features like automatic climate control, keyless entry, and a 7-inch touchscreen display. The fully loaded grade further enhances the vehicle's value by adding 17-inch alloy wheels, satellite navigation, and a rearview camera, ensuring drivers receive the best possible blend of luxury and affordability.
No matter your destination, the Renault Megane enhances every aspect of your life, becoming an indispensable partner on the road to success. With its striking design, efficient performance, advanced technology, and competitive pricing, the Renault Megane is an ideal choice for drivers in the UAE. Whether you are looking for a reliable and stylish vehicle or in search of a versatile sedan, the Megane is sure to impress. Experience the perfect blend of style, performance, and practicality by test-driving the Renault Megane today by visiting your nearest Arabian Automobiles showroom in Dubai, Sharjah and the Northern Emirates.