Ras Al Khaimah's new Jebel Jais Observation Deck, due to open in October, to pique active adventurers' interest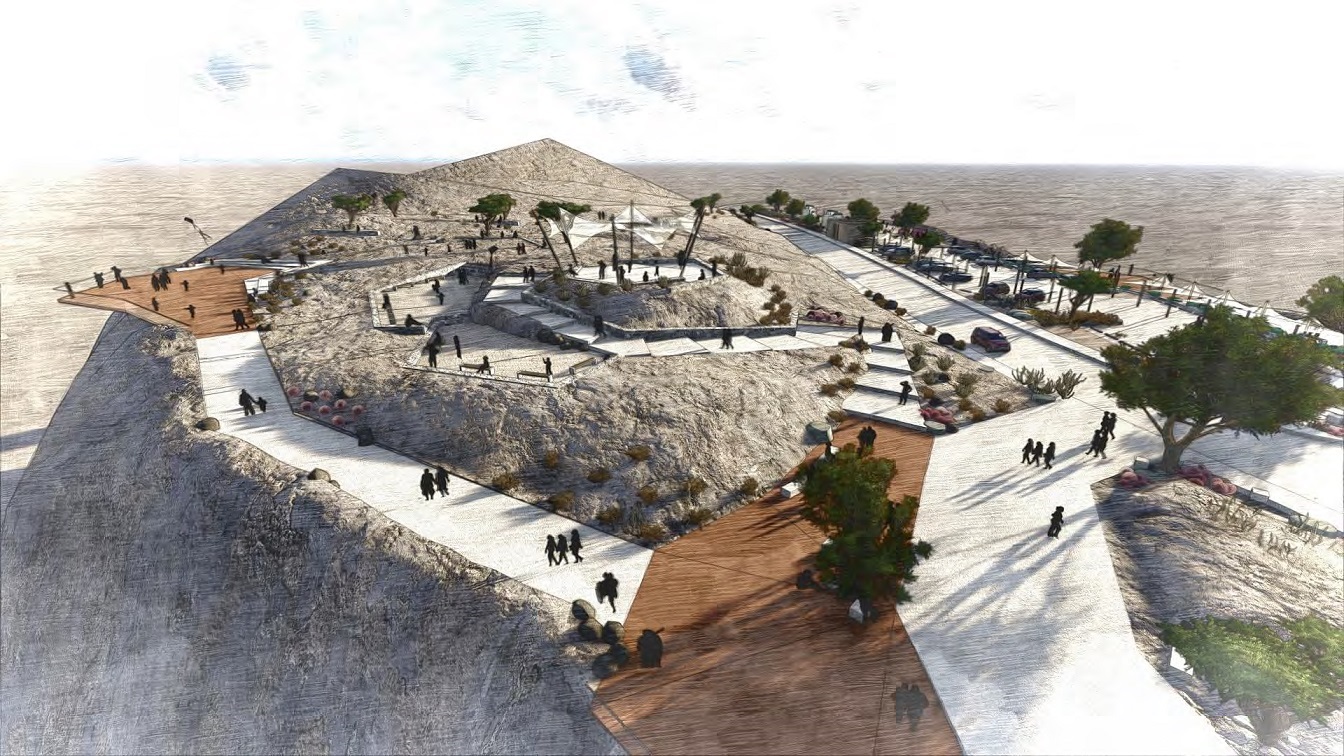 RAS AL KHAIMAH: Ras Al Khaimah, the region's fastest-growing tourism destination, is upping the ante in its quest to be the Middle East's adventure tourism capital with a new observation deck close to the summit of Jebel Jais, the UAE's highest peak, which rises 1,934 metres above sea level.
Being developed by Ras Al Khaimah Tourism Development Authority (RAKTDA), which manages, regulates and promotes the emirate's tourism industry, the Jebel Jais Observation Deck will boast a series of viewing platforms to experience the awe-inspiring vistas, bird life, flora and fauna of the emirate's Al Hajar Mountain range, which borders Oman.
In addition to several viewing platforms, the Jebel Jais Observation Deck will serve as a base camp for hikers and bikers looking to test themselves on the rugged mountain range. The facility, which will also feature a multi-purpose events arena, picnic areas, numerous walking paths and a dedicated food truck zone, is due to open to the public in October.
"The appeal will extend beyond the very active. The deck will let visitors take in stunning sea and mountain views, and the magnificent sunrises and sunsets which cast a dancing performance of light and shadow over the area every morning and evening. The Jebel Jais Observation Deck will also include a versatile events arena and a permanent area for food trucks serving members of the public and international guests who want to experience the fresh mountain air in temperatures that are traditionally around 10 degrees lower than the UAE average," explained Haitham Mattar, CEO, RAKTDA.
The deck, which will be lit by solar energy, has been designed by Naga and is being built on RAKTDA's behalf by Botanical some 1,300 metres above sea level. With ground work already underway, Mattar revealed the site's long-term sustainability has played a key role in its design and operational functionality.
"Having signed as a sponsor of the UNWTO's International Year for Sustainable Tourism for Development, sustainability is a key component of Ras Al Khaimah's overall tourism proposition," explained Mattar. "In addition to solar providing an obvious solution to lighting the facility, we have worked very hard to implement natural, locally-sourced materials into the site – we want the Jebel Jais Observation Deck to blend as seamlessly as possible into the mountain façade."
As part of its Ras al Khaimah's Vision 2019 tourism strategy, which aims to attract one million visitors by the end of next year, RAKTDA is investing in a range of adventure and wellness products which leverage the emirate's superb array of natural assets, with a key focus on Jebel Jais and the surrounding area.
"For some time, the emirate has been popular with inveterate hikers tempted by the rocky pathways which skirt ancient villages in the mountain ranges; these pathways are also increasingly used by independent organisers of group tours," explained Mattar. "Jebel Jais has also attracted motorists wanting to drive the newly extended road, which snakes up towards the mountain's summit. We have also had tremendous success with the Gulf's only commercial Via Ferrata since it opened last year – the Jebel Jais Observation Deck builds on the emirate's growing outdoor product portfolio and adventure tourism credentials."
The Jebel Jais Via Ferrata (Iron Path), which sees enthusiasts climb, trek and zipline almost 400 feet above sea level, already occupies second-place ranking on TripAdvisor of the emirate's attractions – the first going to Jebel Jais as an attraction in itself.