RAK Hospital offers ready meals to hundreds of taxi drivers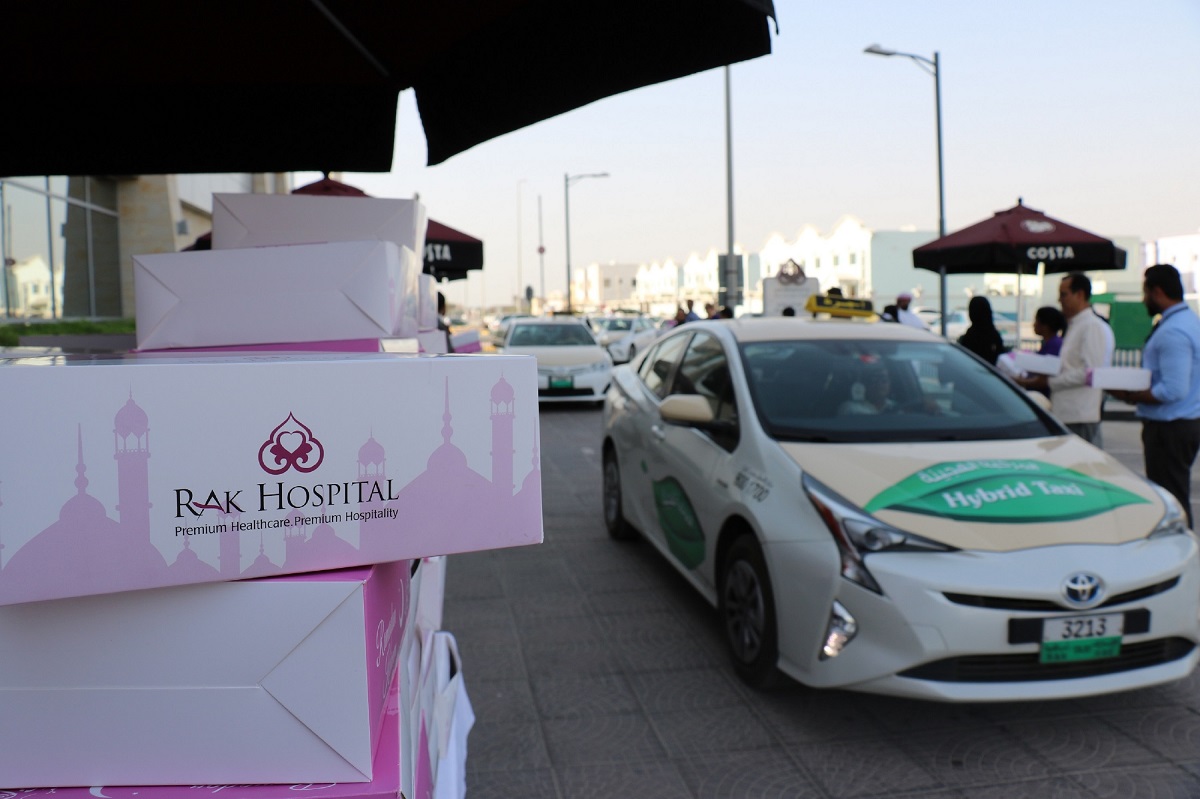 RAS AL KHAIMAH: As a token of appreciation for the hard work and long hours that taxi drivers put in their job, RAK Hospital distributed ready Iftar packages to hundreds of cabbies in Ras Al Khaimah. The ceremony was held at the hospital premises between 4pm and 6pm and was greatly appreciated by the drivers, bringing a smile on their faces as they accepted the gifts. The yearly initiative has been a huge success with the community workers, whose efforts often go unnoticed, despite their diligent performance of duties while adhering to religious obligations.
Thanking the cabbies for their services, Dr Raza Siddiqui, CEO of Arabian Healthcare Group and Executive Director at RAK Hospital, commented: "We see them everywhere; and while we may take them for granted, the fact remains that commuting will be difficult were it not for these taxi drivers. Gifting Iftar packages is just a small gesture, a token of appreciation to all the cabbies in Ras Al Khaimah who make mobility easier for us, regardless of the weather and extreme temperatures".
He added, "Many of these drivers are fasting, yet we never see them neglecting their duties or taking time off. This is why we have designed these packages to include ready-to-eat food, so that it will be easier for them to break their fast while on the go".
For over a decade, RAK Hospital has been serving the UAE residents with thoughtful, educative and informative programmes. The healthcare institution has been a forerunner in reaching out to community for active engagement and to create a happier environment.