Parfums De Marly announces its latest creation, Kalan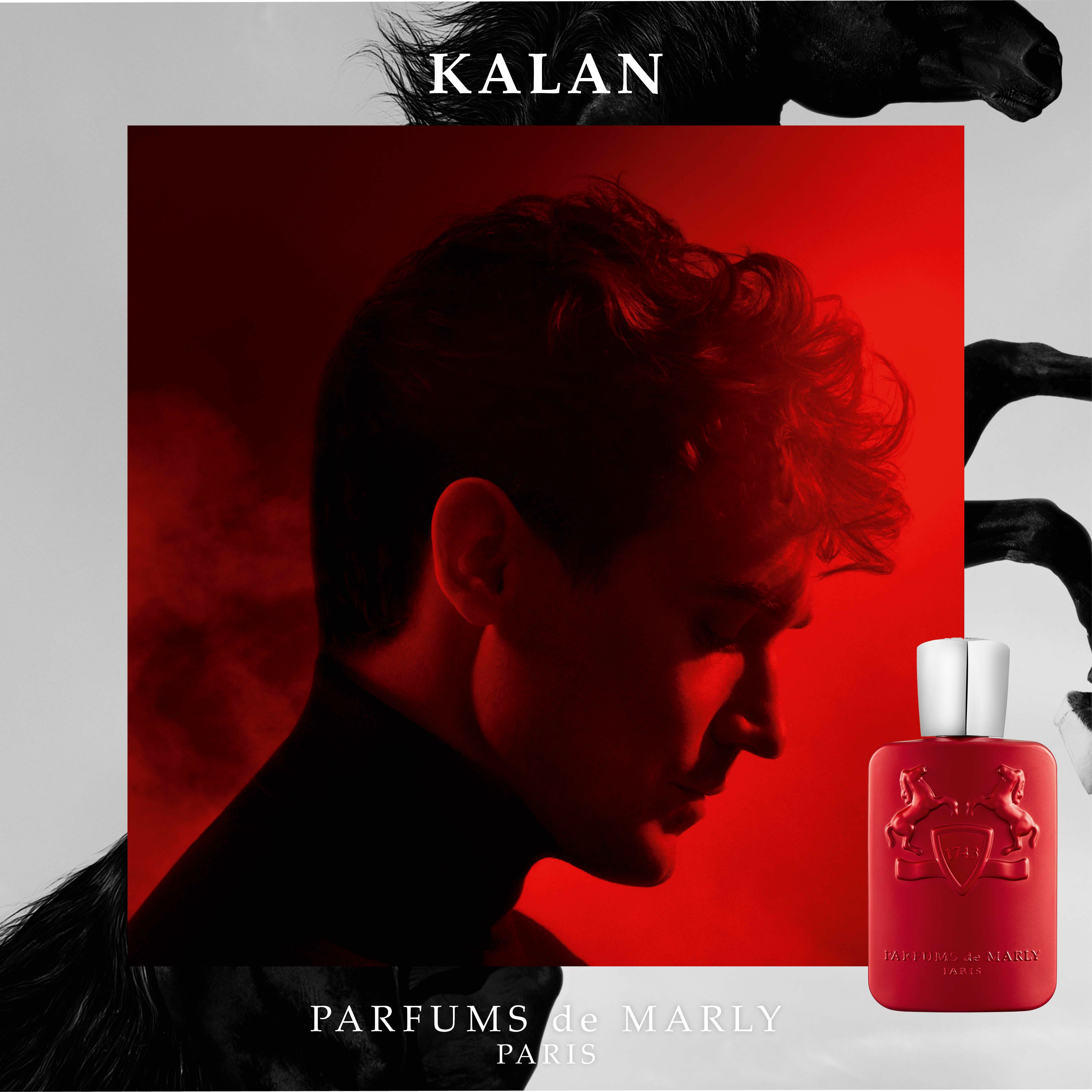 DUBAI- This coming October, French perfume house Parfums De Marly will celebrate the latest addition to its family of niche fragrances, Kalan.  Intense and subtle at once, Kalan surprises with a sparkling opening, blending black pepper and spices with fresh notes of blood orange. The fragrance is anchored with a heart of orange blossom and lavender, and while it evolves facets of white sandalwood unfold and drape into notes of moss and precious wood.
Captivating luxury in its gleaming ardent red attire, Parfums De Marly's latest creation is made for the contemporary connoisseur, the lover of rare materials and ultimate exhilaration. The one who can tame it will be free and indomitable. "For Parfums de Marly, Kalan represents a homecoming, it captures the reason why our customers are loyal to us. You can be both strong and sensitive. You can love classic perfumery while being modern. This highly recognisable fragrance is easily adopted. It enhances the skin it comes into contact with: this is a characteristic of quality materials." says Julien Sprecher, creator of Parfums de Marly.
Revolutionary in its aesthetic, fluctuating between shadow and light and rebelling to current fragrance trends, this unique creation resides on the margins of the olfactory family, a revisited Fougere. Sprecher said he felt compelled to launch something that pushes technical performance in perfumery to the extreme. "When I create a perfume, I want it to be round with clear, seductive top notes and at the same time an immediately discernible base. The harmony between the materials and the accords creates this olfactory music that is the signature of our 26th fragrance, Kalan," he mentioned.
Top Notes : Blood Orange, Black Pepper, Spices
Heart Notes : Lavender, Solar notes, Orange Blossom Absolute, Cashmere Wood
 Base Notes: Moss, Precious Wood, Tonka Beans, White Sandalwood, Dry Amber
Retailing at 1,050 AED for 125 ML
 UAE stockist list
Marly Boutique – Perfumery & Co – The Dubai Mall, Situated on Level 2 – 04 331 5572
Bloomingdales – The Dubai Mall, Situated on Level 2 – Phone: 04 350 5333
Harvey Nichols – Mall of the Emirates, Situated on the Ground Floor – Phone: 04 409 8888
Tryano – Yas Mall, Situated on the Ground floor and Level 1 – Phone: 02 205 4888
Perfume Bay – Abu Dhabi Marina Mall, Situated on Level 1 – Phone: 026766533
Galeries Lafayette – The Dubai Mall, Situated on Level 2 – Phone: 04 339 9933