Openness and opportunities: SHAREit showcases diversity and equality as the combination key to sustained growth and success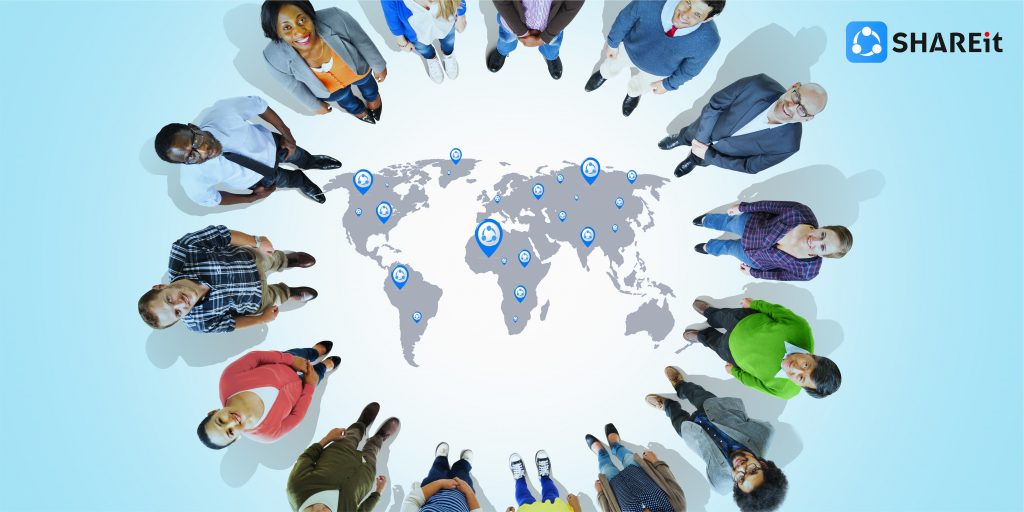 Dubai, UAE, 7 March 2021: SHAREit, the global gaming, file sharing, and content streaming application, has become an inspirational role model as diversity and equality grow in importance throughout society. Recently recognized as the fastest growing media publisher globally, SHAREit began its journey in 2015 to democratize digital content and ensure accessibility for all. This vision is a clear reflection of the company's internal principles, which have resonated with fans and driven sustained growth and success.
Although SHAREit has come a long way from its humble beginnings, equal opportunities and fairness for all remain as important to the brand today as from day one. Besides having offices in Singapore, Indonesia, and Dubai, the company has over 600 employees, with diverse backgrounds and no fewer than 15 nationalities. This multicultural approach and commitment to inclusion remain at the heart of SHAREit's operations, serving as the overarching foundation for trust, transparency, and friendship with consumers and partners locally, regionally, and internationally.
"Collaboration and equality are values that will guide SHAREit for generations to come," said Karam Malhotra, Partner and Global Vice-President. "Even before our project came to life, we knew that reaching out to a global audience and connecting the world was dependent on how we conducted ourselves internally. To realize our aspirations, we wanted to bring perspectives, passion, and positivity from all countries and cultures, showcasing ourselves as an inclusive platform for the many, rather than a few. Technology belongs to everyone, as do opportunities to pursue personal development and explore professional potential. This has undoubtedly been the catalyst to our evolution, and we are proud that our story has a consistent theme of diversity and equality."
With a multinational team that welcomes ideas and inputs from colleagues and consumers alike, SHAREit has enjoyed sustained success, having transitioned from concept to company, growing into an international platform with a presence in more than 200 countries and regions. Many milestones have been met year-on-year, all of which have resulted in the SHAREit having over 1.8 billion users across 45 languages today – and over 70 million monthly average users (MAU) across the MENA region alone.
SHAREit was ranked number one in Google Play's tool list within a year of its 2015 introduction and consistently ranked as a top application by consumers in several countries by 2017. More notable accomplishments were also soon to follow. In 2018, SHAREit ranked within the top 10 most popular, most downloaded apps of all-time on Google Play. The platform then joined the top 6 most downloaded apps 12 months later, before ranking number one in the H1 2020 AppsFlyer Performance Index
"Our accomplishments to date stem from the dedication, professionalism, and hard work behind the scenes," added Karam Malhotra. "Challenges will always be encountered in any industry, yet we faced several almost instantaneously – including making an impact in a field full of competition. Thanks to our people, we were able to reach out and attract audiences right away, all of whom worked together to share our offerings across various geographies.