Noor Bank Marks Milestone 10th Anniversary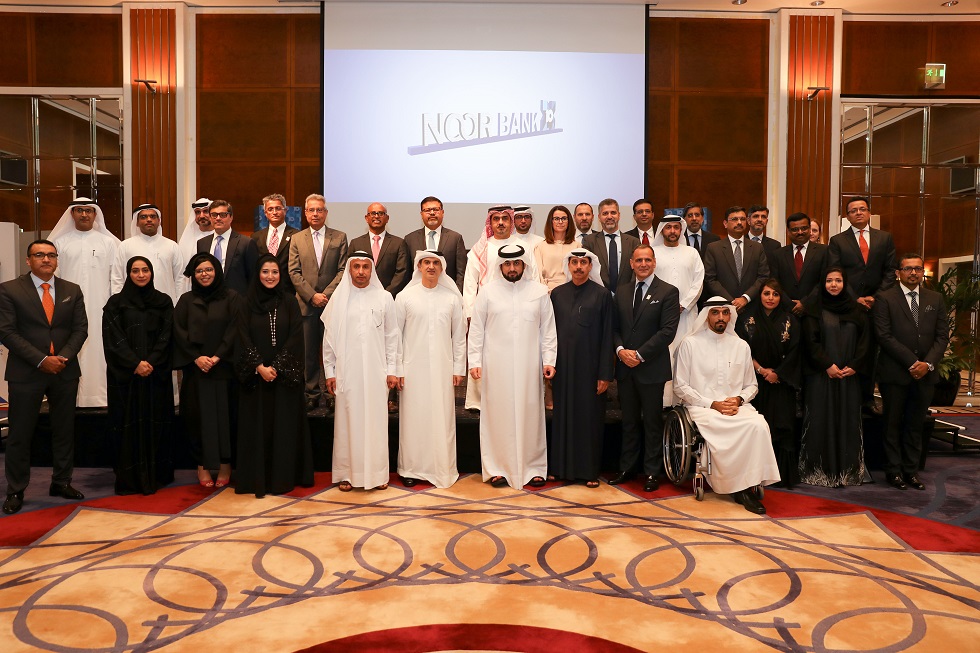 DUBAI – Noor Bank, a leading Shari'a-compliant bank in the UAE, today celebrated its 10th anniversary in the presence of His Highness Sheikh Ahmed bin Mohammed bin Rashid Al Maktoum, Chairman of Noor Bank, in a special event organized in Emirates Towers, and was attended by more than 1,500 guests including its Board members and employees.
Applauding Noor Bank's achievements and commending staff, John Iossifidis, the Bank's Chief Executive Officer, committed the bank to continue its legacy of innovation by being an integral driver of Dubai's 10X vision. He stressed that the bank will continues to build on these solid foundations to continue delivering innovative services in unique ways.
Iossifidis expressed his gratitude to all who have supported and contributed to Noor Bank's successful journey. He said: "We owe this success first and foremost to the leadership of the UAE, whose progressive and inspired vision for the country and its people, has guided us in our commitment to put our clients.
"We thank our Chairman, His Highness Sheikh Ahmed bin Mohammed bin Rashid Al Maktoum, for inspiring us to be ambitious and yet grounded in delivering the superior standards of service to our customers and partners. We are thankful to our shareholders and board for their continued support and to all those who have contributed to our 10 years of success."
Iossifidis added: "Today, we are one of the largest banks in terms of asset size, well-capitalised and among the most liquid banks in the UAE. Going forward, our ambition is to unlock key opportunities for growth by focusing on core business areas aligned to the vision of the UAE and Dubai, and enhancing the delivery of our services. Sustainable growth and superior customer experience will be the basis of our transformational journey in the decade ahead. Technology will be a big area of focus for us to engage with our customers."
Founded in 2008 by the Government of Dubai, to offer a modern and progressive Sharia-compliant banking, Noor Bank grew rapidly in a few years to establish itself as a fully scalable universal Islamic bank in the UAE. Today, the bank has more than 1,500 employees who work in 14 branches across the UAE providing Retail, Corporate and Investment Banking services supported by Treasury. In 2014 Fitch assigned a first-time A- rating to Noor Bank, and in 2016 the Global Finance Magazine presented Noor with the "Best Islamic Bank in the UAE" award.
In recent years, Noor Bank has achieved one of the highest growth rates in its assets—19.4% between 2012 and the first half of 2017— which today ranks it the 11thlargest in terms of assets amongst banks in the UAE. It is well capitalised and enjoys a healthy capital adequacy ratio of 16.3%, well above the regulatory requirements.
To add to its list of achievements, Noor Bank has regularly featured in the prestigious Bloomberg's annual lists of top mandated Lead Arrangers and Book Runners for various transactions. To its credit, as a young and dynamic bank, Noor Bank arranged over US$64 billion worth of syndication and capital market transactions since January 2008. In the Islamic banking space, it introduced innovations such as Factoring and, in association with DMCC, developed an interbank online commodity Murabaha settlement capability to support Treasury transactions—all aligned to Dubai's vision to be the global capital of Islamic economy.
In its decade-long journey, Noor Bank has notched up a few firsts to its credit. It was the first UAE bank to open a 24/7 branch and was the first Islamic bank to offer an online account-opening service. Two years after it was established, Noor Bank became the first Islamic bank to release a mobile Internet banking service. In 2012, it broke new ground with its augmented reality smartphone and tablet app.