New research shows that close intercultural relationships can enhance individual creativity and innovation potential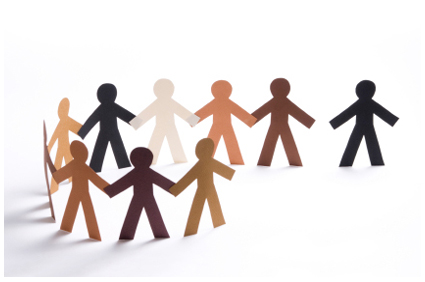 Fontainebleau (France), Singapore, Abu Dhabi, and New York: Building close connections with a person from another culture, whether through relationships based in romance or friendship, can help enhance individuals' creativity and innovation, according to new research findings from researchers at leading international business schools INSEAD and Columbia Business School. These findings will appear in an upcoming issue of Journal of Applied Psychology, a premier journal of the American Psychological Association.
Now, more than ever, creativity, innovation and entrepreneurship are necessary to attain a competitive advantage. "Every culture contains layers of assumptions, beliefs, customs, norms, and values," said INSEAD Professor of Organisational Behaviour William Maddux. "Through getting to know someone from another culture at a deep level, we come to understand not just who they are, but also the culture that shaped them and guides their thinking."
However, not all intercultural experiences have the same effect on creativity and innovation.
"People who had deep connections with someone from another culture experience growth in creativity — but this creative boost does not occur when people only have shallow connections with people from other cultures," says Adam Galinsky, Chair of the Management Division at Columbia Business School.  "For example, we have consistently found that people who have lived abroad have an increase in creativity, but that travel abroad has very little effect.  The deeper your connection, the deeper your understanding of this other culture, and the more creative you're going to become."
The researchers conclude that individuals looking to improve their creativity should actively seek opportunities that allow them to "step outside [of] their cultural comfort zone," such as organising a language exchange programme.  They also suggest that companies have the opportunity to enhance creativity across their organisations by embracing the diversity of their workforce.
The research, "Going Out" of the Box: Close Intercultural Friendships and Romantic Relationships Spark Creativity, Workplace Innovation, and Entrepreneurship, is soon to be published in the Journal of Applied Psychology.  It was authored by Columbia's Galinsky and INSEAD's Maddux, in conjunction with lead author Jackson Lu, a PhD student at Columbia Business School, Andrew Hafenbrack of Católica-Lisbon School of Business and Economics, Paul Eastwick of UC-Davis, and Dan Wang of Columbia Business School.
Behind the Research Findings
The authors conducted several field studies to develop their findings.
In one study researchers looked at the dating histories of individuals after they had completed creativity tests.  They then compared their test scores to the dating histories and discovered that those with extended intercultural romantic relationships performed well on the tests.  Interestingly, they found that the length of the relationship was a far greater influencer on creativity than the number of intercultural relationships a person has.
In another study, more than 100 MBA students from INSEAD representing 39 nationalities were given creative tests at the beginning and end of their MBA programme.  Students who indicated that they had been romantically involved with someone from another culture during their 10-month programme displayed higher creative performance on the tests.
A final study sought to identify the impact that intercultural friendship – as opposed to intercultural romantic relationships – has on creative enhancement.  The researchers solicited information from more than 2,000 global professionals who had previously (but no longer) worked in the United States, specifically asking participants about professional accomplishments as well as if they continued to maintain close relationships with friends from the U.S.  Professionals who indicated that they maintained close relationships with friends from the U.S. were more likely to have greater creative accomplishments than those who did not maintain close relationships, as measured by the number of professionals who either started their own businesses or produced new innovations within their companies.
To learn more about the research, as well as other cutting-edge findings from leading business school academics, please visit www.gsb.columbia.edu or https://knowledge.insead.edu/ andhttps://knowledge.insead.edu/leadership-organisations/cross-cultural-bonding-leads-to-higher-creativity-5896.