Name Of New High-Sided Vehicle To Be Rolls-Royce Cullinan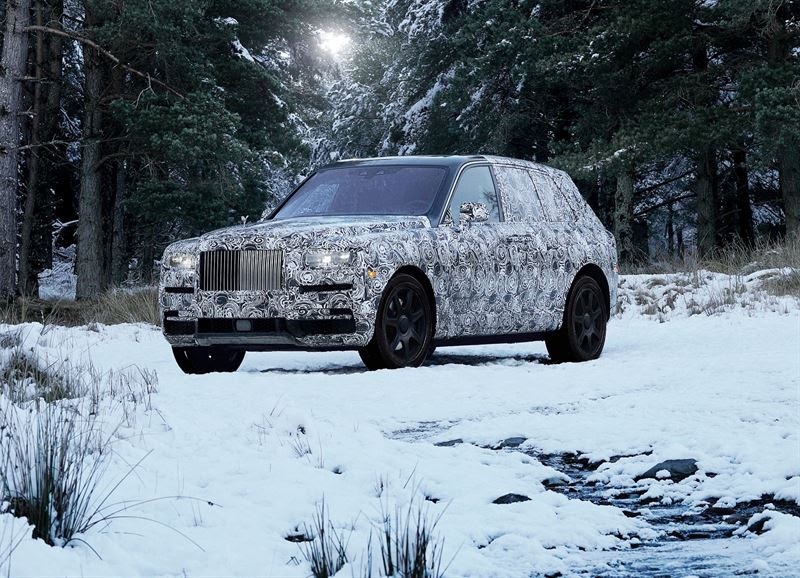 THREE years ago in the pages of The Financial Times, Rolls-Royce announced to the world that it would create an all-new, high-bodied car that would redefine luxury travel by making it Effortless, Everywhere. Since that day the world has waited, anticipating the arrival of this mould-breaking new Rolls-Royce.
Today, the wait is almost over as Rolls-Royce confirms that its new motor-car will be called Cullinan.
"The name Cullinan has been hiding in plain sight since we revealed it as the project name some years ago," comments Torsten Müller-Ötvös, Chief Executive Officer of Rolls-Royce. "It is the most fitting name for our extraordinary new product. Cullinan is a motor-car of such clarity of purpose, such flawless quality and preciousness, and such presence that it recalibrates the scale and possibility of true luxury. Just like the Cullinan Diamond, the largest flawless diamond ever found, it emerges when it is perfect and exists above all others."
The story of how this new Rolls-Royce came to be named Cullinan is itself one of the pursuit of perfection. Like the diamond, the Rolls-Royce Cullinan has undertaken a fascinating journey. From the searing deserts of Africa and the Middle East to the freezing snows of the Arctic Circle; from the grassy glens of the Scottish Highlands to the towering canyons of North America, the designers, engineers, craftspeople and artisans of The House of Rolls-Royce have shaped, tested and polished this unique motor-car to eliminate any flaw and make it Effortless, Everywhere.
"We were inspired by the epic processes, over many millennia, which went into the creation of the Cullinan Diamond. The name embodies the many facets of our new motor-car's promise. It speaks of endurance and absolute solidity in the face of the greatest pressures; it tells of rarity and preciousness and it alludes to the pioneering, adventurous spirit of The Hon. Charles Rolls and the engineering innovation of Sir Henry Royce; and, of course, it speaks of absolute luxury, wherever you venture in the world" continued Müller-Ötvös.
Cullinan is the second Rolls-Royce to sit atop the company's recently announced all-new proprietary aluminium spaceframe "Architecture of Luxury". Unique and unequalled in its brilliance, every facet of the Rolls-Royce Cullinan scintillates.
Müller-Ötvös concludes: "Quite simply, the name Cullinan is perfect and brilliant."