Majid Al Futtaim Fashion partners with British label AllSaints to introduce brand to the region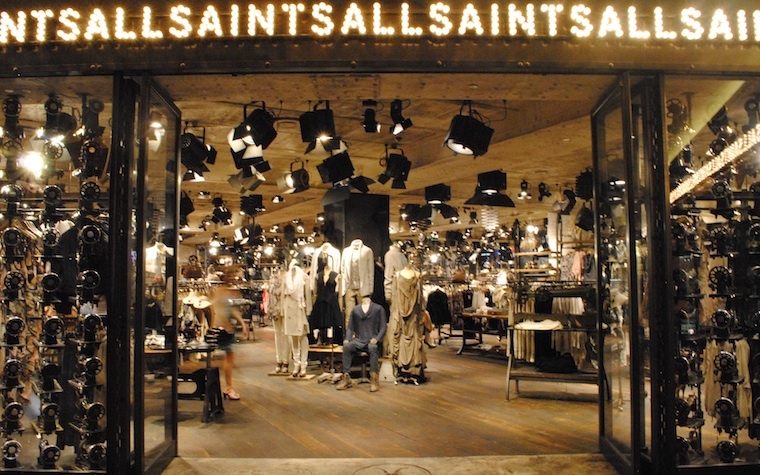 Dubai- Majid Al Futtaim- Fashion, the fashion retailing arm of Majid Al Futtaim announces an exclusive partnership with British fashion brand AllSaints to spearhead its first-time entry into the Middle East.
Starting from 2015, Majid Al Futtaim- Fashion will roll out the brand's definitive style and store concepts across the GCC, bringing a unique, progressive style to the region's contemporary fashion landscape.
"We are delighted to be partnering with AllSaints as the brand makes its much-anticipated debut into the Middle Eastern market," said Rajiv Suri, CEO of Majid Al Futtaim- Fashion. "The directional brand offers something new and fresh to the regional retail landscape and we are looking forward to working together with the AllSaints team to ensure its continuing success."
Majid Al Futtaim- Fashion has partnered with AllSaints at a timely point in the brand's evolution, highlighted by the appointment of CEO, William Kim who is steering the brand's 'metropolitan attitude' to create a new brand followings in key emerging or progressive global markets. This means exploring fast-paced regions such as the Middle East, including the UAE where its fashion and fragrance industries markets are amongst the top five globally, worth nearly AED 200 billion in 2013.    "The Middle Eastern fashion and fragrance market is one of the top 5 globally, with a pace of evolution that continues to create benchmarks," said William Kim, CEO of AllSaints. "As such we are excited to introduce our brand to the region through a partnership with Majid Al Futtaim- Fashion."
AllSaints has amassed an army of fans globally with its uniquely British collections, born out of the industrial aesthetic and urban environment of AllSaints' headquarters in East London. The signature mix of contemporary design and rebellious spirit embodies the brand DNA, which extends beyond the collections to the pioneering film content produced in-house at AllSaints Studios.  The brand also operates a unique approach to the retail experience with all fittings created in-house and bespoke to the store they are designed for. Collections are exclusively distributed through the global retail network and online at AllSaints.com.
Majid Al Futtaim Fashion's partnership with AllSaints follows recent strategic announcements for the business, including a joint-venture with Abercrombie & Fitch Co., and brand alliances with Halston Heritage.