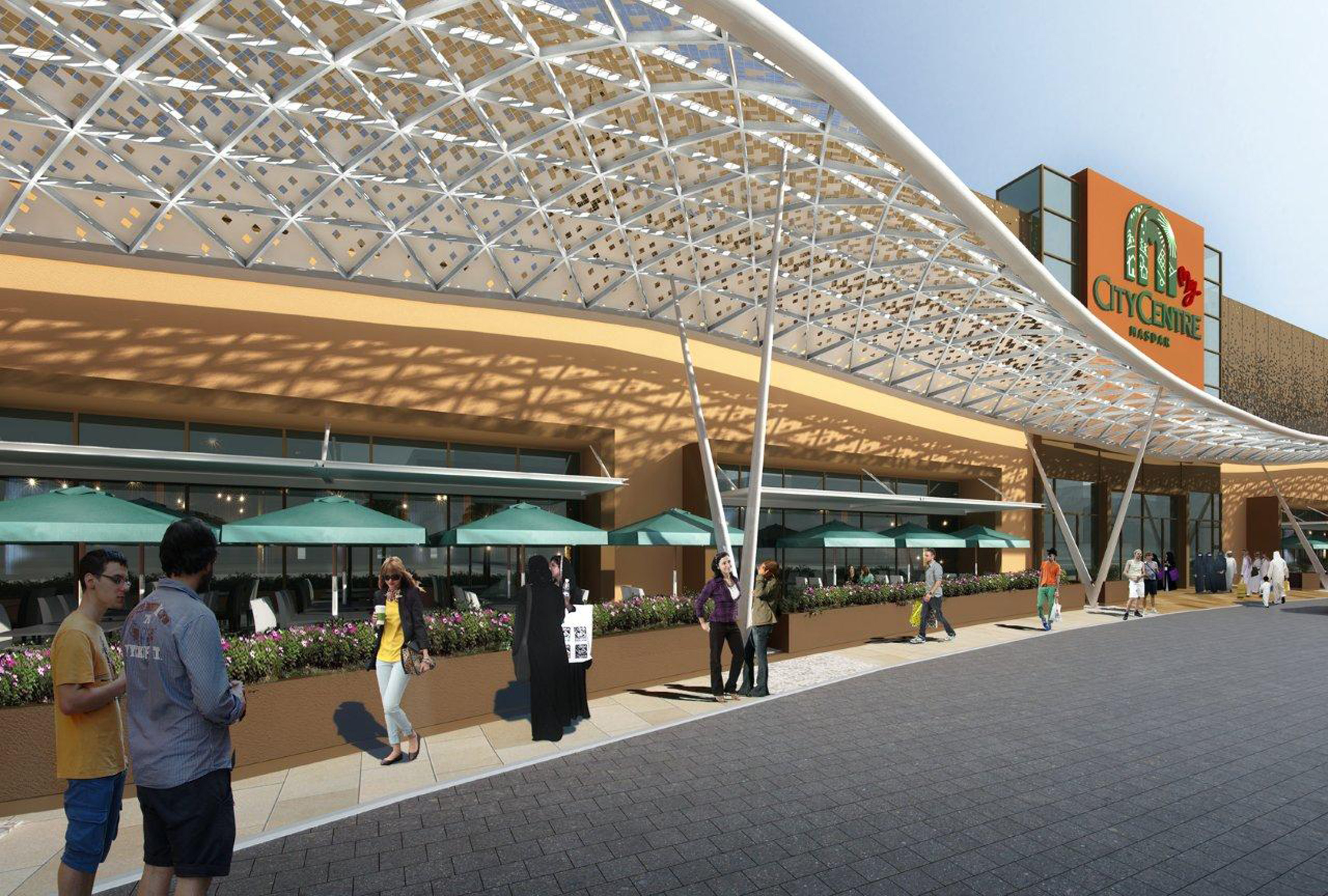 ABU DHBAI- "My City Centre Masdar, Majid Al Futtaim's first shopping destination to open in Abu Dhabi, will exemplify leadership in sustainable design and operation, in line with Masdar City and the UAE capital's long-term sustainability goals," said Ghaith Shocair, Chief Executive Officer of Shopping Malls at Majid Al Futtaim – Properties.
Set to open in Q2 2019, the AED 340 million community-centric retail and leisure destination will be among the UAE's most sustainable malls, designed to meet the requirements of an Estidama Three Pearl, which is equivalent to the LEED Gold rating, for exceptional performance in energy and water conservation. It will feature more than 77 stores across 18,800 sqm of gross leasable area (GLA), including a 5,793 sqm Carrefour Hypermarket and a variety of dining options for both residents and professionals within Masdar City and the surrounding communities. When complete, My City Centre Masdar will be the largest     Majid Al Futtaim community mall in the UAE.
Ghaith Shocair added, "My City Centre Masdar will set a new standard for resource conservation while delivering superior levels of customer accessibility, variety and convenience for residents and professionals of the growing Masdar City and surrounding communities. The mall will serve as an example of how Majid Al Futtaim upholds sustainable practice while delivering great moments for everyone, every day."
"We congratulate Majid Al Futtaim on the groundbreaking of My City Centre Masdar and on their partnership with Masdar in advancing low-carbon urban development that is economically, socially as well as environmentally sustainable," said Mohamed Jameel Al Ramahi, Chief Executive of Masdar, Abu Dhabi Future Energy Company.
"Masdar teams have provided expert guidance throughout the design process to their counterparts at Majid Al Futtaim to support the realisation of a project that is both aesthetically pleasing and fully compliant with the strict sustainability criteria of Masdar City, which in turn reflect the 'Estidama' framework for sustainable buildings and communities in the emirate of Abu Dhabi," added Al Ramahi. "My City Centre Masdar will encourage other developers to push the envelope for low-carbon real estate. At the same time, it will be an anchor destination within the growing community of Masdar City."
From the construction phase to the finished mall, My City Centre Masdar will deploy resource- and energy-efficient processes that are vital parts of Majid Al Futtaim's sustainability strategy. My City Centre Masdar will adopt an innovative waste management strategy to divert a minimum of 70 per cent of the total solid waste generated away from landfill, and collect and segregate food waste and landscaping waste for composting off-site.
In addition to reducing noise and dust on its site through safe building practices, My City Centre Masdar plans to reduce overall energy consumption at the mall by 40 per cent annually. All lighting in the mall will be of the energy-efficient LED variety. The consumption of potable water will be reduced by 40 per cent, with low-flow bathroom taps and grey water recycling for landscape irrigation and toilet facilities. The mall will generate 20 per cent of its electricity requirements from solar panels on the roof.
Accessibility to My City Centre Masdar is a key aspect of the mall's design and eventual operation. It is close to Abu Dhabi International Airport and public transport options including
local buses, group rapid transport and, when complete, the city's proposed light rail and metro systems. Green vehicle owners will find 18 charging points, and a number of priority parking spaces under a vehicle sharing scheme. To encourage healthier lifestyle choices in Masdar City, the mall will also have bicycle parking facilities in prominent locations at the entrances to the mall.
My City Centre Masdar reinforces Majid Al Futtaim's commitment made in 2016 to increase investments in the UAE by AED 30 billion by 2026, taking its total investments in the UAE to AED 48 billion.