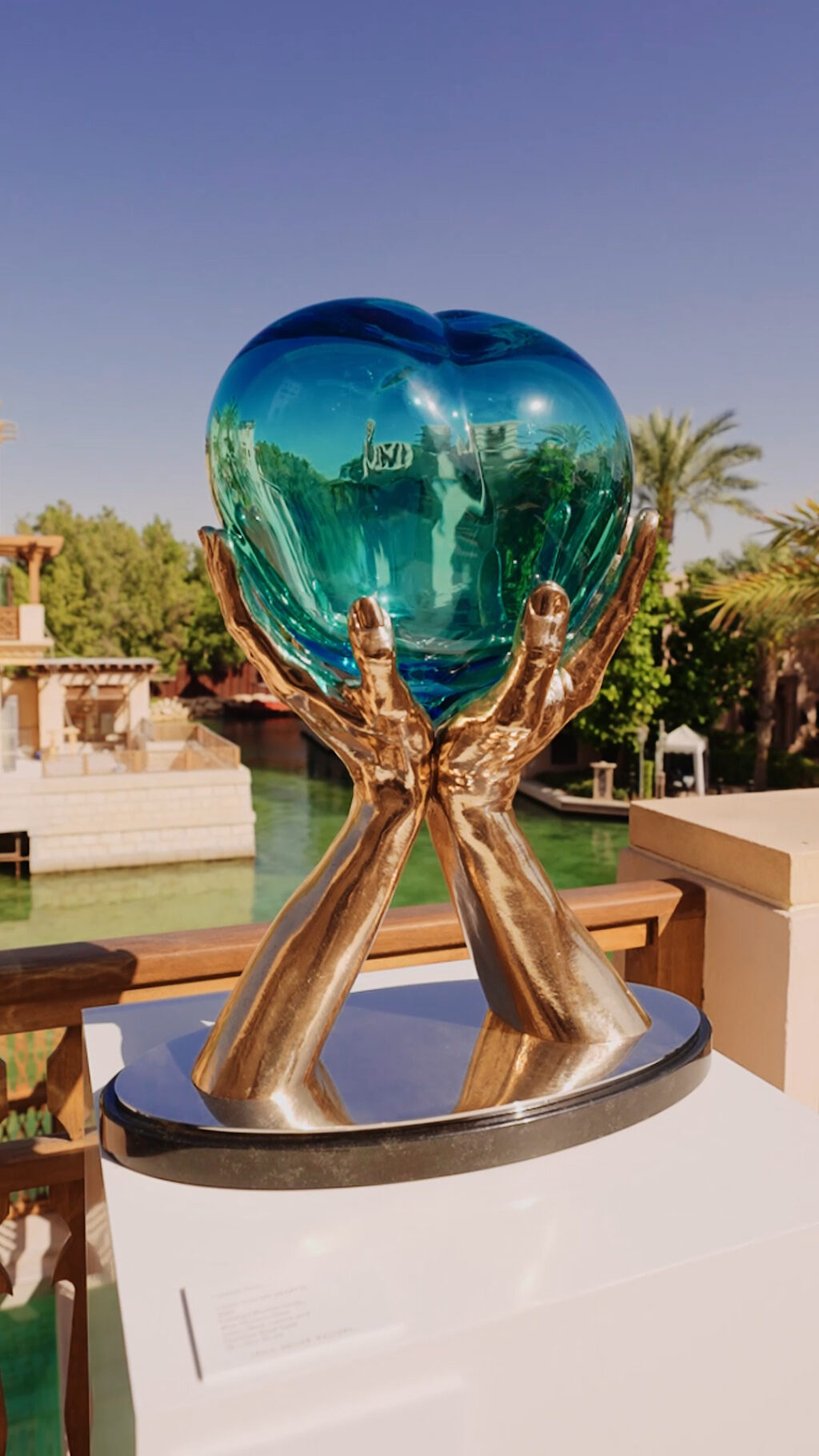 Dubai, United Arab Emirates – Madinat Jumeirah and Leila Heller Gallery have joined hands to showcase the beautiful works of Lorenzo Quinn, a renowned global artist known for his sentimental sculptures exploring themes of love, family, and relationships. The joint venture was officially inaugurated with a successful event at the recently refurbished Malakiya Villas at Jumeirah Dar Al Masyaf, where guests had the opportunity to view Quinn's sculptures and engage with the artist.
Following the success of the event, the sculptures have remained at Al Fayrooz lounge in Jumeirah Al Qasr, along with other larger scales of his work which are also on view at Jumeirah Al Naseem and Jumeirah Mina A'Salam.
Peter Roth, the Regional Vice President of Madinat Jumeirah and General Manager of Jumeirah Al Qasr, expressed his excitement about the partnership and the impact of art on people's lives. Lorenzo Quinn, the artist, was also thrilled about the opportunity to showcase his art within the magnificent Madinat Jumeirah, and he extended his heartfelt gratitude to Leila Heller Gallery and the dedicated hotel teams for making it possible.
Quinn's sculptures seamlessly blend with the elegance and opulence of the resort, creating an emotionally uplifting environment for guests. Through his art, Quinn transcends the boundaries of time and space, connecting people with the beauty of human emotion and the power of the natural world.
Leila Heller, Owner of Leila Heller Gallery, also expressed her excitement about collaborating with Madinat Jumeirah to showcase Quinn's works. Quinn is a contemporary Italian artist who was recently awarded a Guinness World Record for the largest sustainable sculpture with his recycled steel installation in Doha, Qatar, for the 2022 World Cup. His sculptures often combine traditional techniques with modern materials, creating a unique and captivating aesthetic that resonates with people around the world.