M Hotel Makkah by Millennium Scoops the "Best Value Luxury Hotel Award"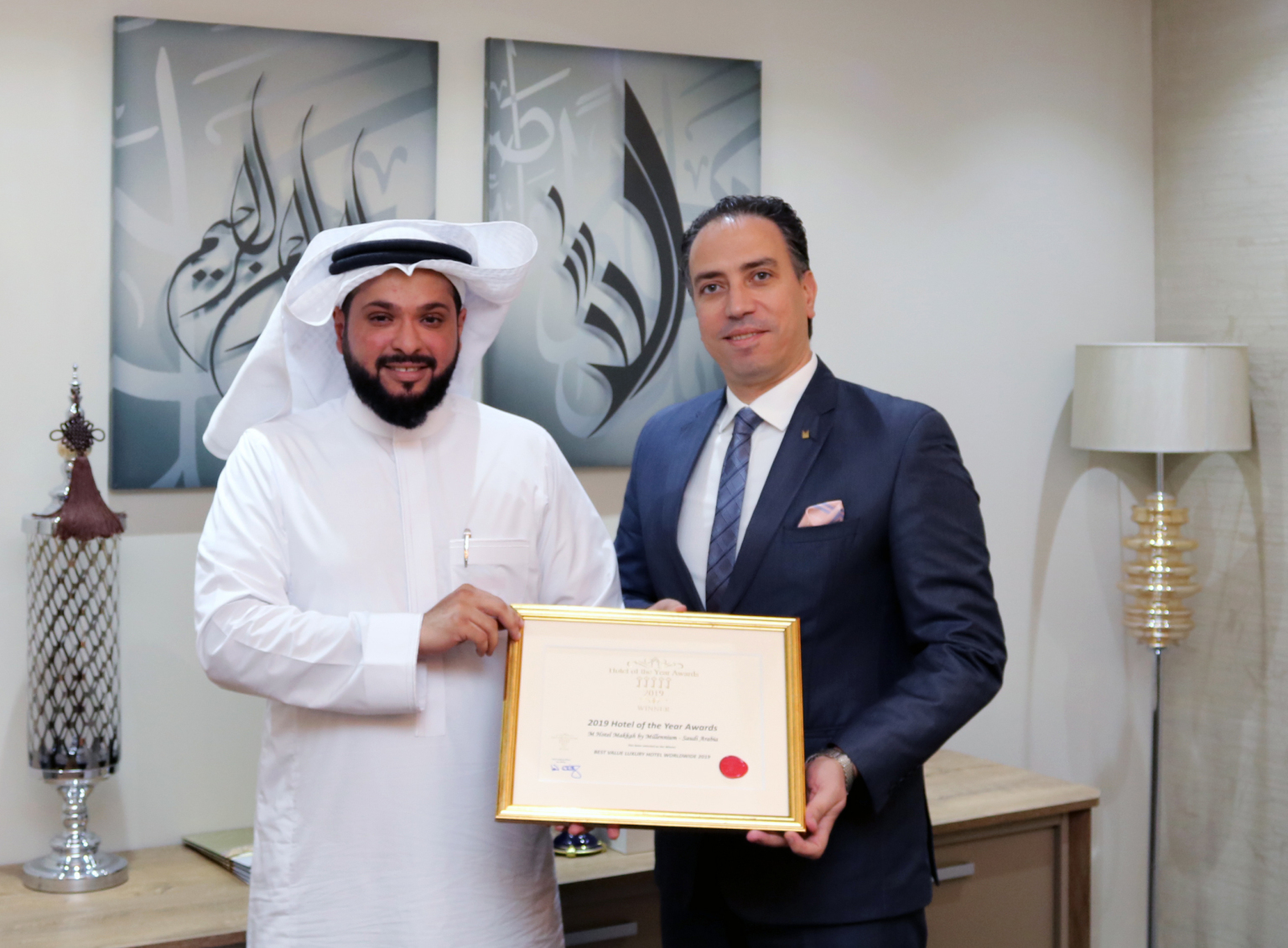 Makkah: M Hotel Makkah by Millennium, a 5-star hotel located at the heart of the holy city of Makkah, scoops the "Best Value Luxury Hotel Award" from the "Hotel of The Year Awards". Every year, the Hotel of the Year Awards recognizes and rewards hotels and spas that deliver exceptional levels of service and world-class facilities to its guests.
Reflecting M Hotel Makkah by Millennium's restless efforts in elevating excellence levels of its services, the hotel receives this recognition for its distinguished services and outstanding facilities. The award-winning hotel won "Guest Review Award" last year and recently has gained tremendous attention from celebrities who trust M Hotel Makkah by Millennium to meet their comfort and accommodation needs. It also takes part in a very crucial mission in serving Makkah visitors and essentially Hajj and Umrah performers, a mission that is deeply rooted and inherited throughout the history of Makkah. For that end, the hotel offers its guests 785 rooms and suites elegantly designed and equipped with the latest technologies and finest amenities in addition to convenient access to the Great Mosque of Makkah with just a few minutes' drives.
Mr. Hisham Al Shareef, the CEO of Al Nobala International Company, stated, "I'm extremely proud of the hotel's team achievements and we are positively looking forward to witnessing more accomplishments. I trust every member of the hotel's team, and steadily encourage them to explore their full potential in hospitality in becoming role models to be followed."
Mohamed Abdel Fattah, General Manager at M Hotel Makkah, commented, "We are proud to receive this prestigious recognition from the Hotel of The Year Awards. The award crowns our dedication and continuous efforts in providing exceptional services that go beyond the expectations of modern travellers and create a memorable experience for every guest."
"This recognition inspires us to further adopt and develop the best hospitality practices, and remain the hospitality partner of choice for our guests", he concluded.