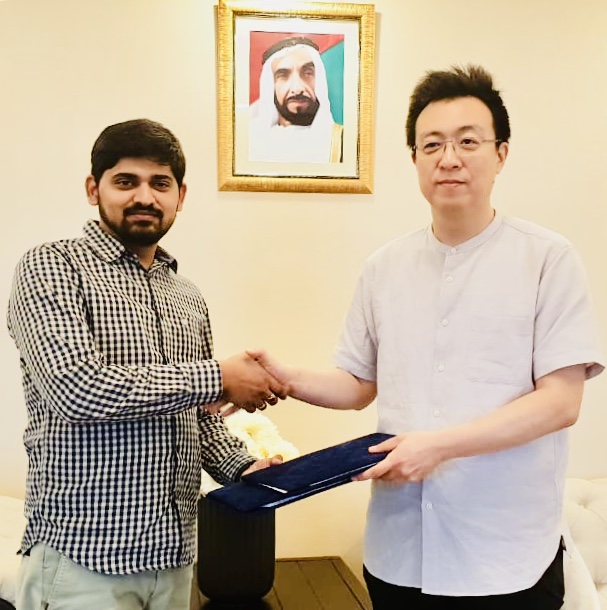 DUBAI: The Locus Chain Foundation, Singapore based leading blockchain company that developed the next generation blockchain protocol, has announced its entry into a Strategic Partnership Agreement with Let's Fly Free. This year's most innovative Travel and Tourism Company in India, Let's Fly Free, will introduce Locus Chain Digital Currency as mode of payment in the Travel and Tourism Industry.
'Let's Fly Free' is a Travel and Tourism company in India that offers well planned tour packages. Ever since its official launch in February 2018, there is huge spike in the number of paid members, with the average monthly revenue recording USD 40 million. Let's Fly Free operates with the monthly subscription fee for their registered members, and has contracts with the famous airlines, hotels, restaurants, and travel agencies of different countries. The company utilizes this as travel vouchers to its members.
Let's Fly Free with branches in 16 countries around the world including France, Thailand, Singapore has more than 6,000 associate partners across the globe. Having a rapidly growing user base, Let's Fly Free already has more than One Million paid users. With this strategic alliance, the users of Lets Fly Free will now be able to make the payments using Locus Chain Digital Currency. This is going to bring a huge revolution in the travel and tourism industry across the globe, which accounts to 8.1 Trillion Dollar revenue every year.
This Strategic Partnership between Locus Chain Foundation and Let's Fly Free will introduce 'Locus Chain' digital currency in Let's Fly Free memberships. Along with building a customer management system for Let's Fly Free following the launch of Locus Chain's main-net, the travel package transactions will also get the benefits of this. Locus Chain Digital Currency will be used as 'Fly Cash' by the customers. Both parties will work hand-in-hand to introduce, develop and implement the blockchain technology platform of Locus Chain to develop the tourism industry in Asian and African countries.
Rajendra Alapati, CEO of Let's Fly Free, is a young and ebullient business acumen who understands the demand of the people for high-end luxury travel products. He has been introduced as a significant entrepreneur by India's leading economic magazine, for developing a business model that allows luxury overseas trips with regular small-scale accumulation and continuing its unique paid membership marketing maintaining an explosive growth.
 Sang Yoon Lee, CEO of Locus Chain Foundation, said, "I always had a keen interest in the rich culture, heritage and history of India. I read a lot about India and had visited India several times. Lets Fly Free is a young Indian Company with a very innovative concept. Locus Chain is the most innovative blockchain technology that can be used for real time transaction with perfect security. This Strategic Alliance will be the first step for Locus Chain in India and also it will take Lets Fly Free into the global Travel and Tourism Platform".
Locus Chain, the next generation blockchain platform uses Account-Wise Transaction Chain (AWTC) and Dynamic State Sharing Technology to improve transparency, reliability and scalability. The highlighted feature of Locus Chain is that the more the users in the network the more its transaction speed and safety. Locus Chain ensures to eliminate all the loopholes in the existing blockchain platforms