Locus Chain Foundation participates in the 'Mauritius Blockchain Conference'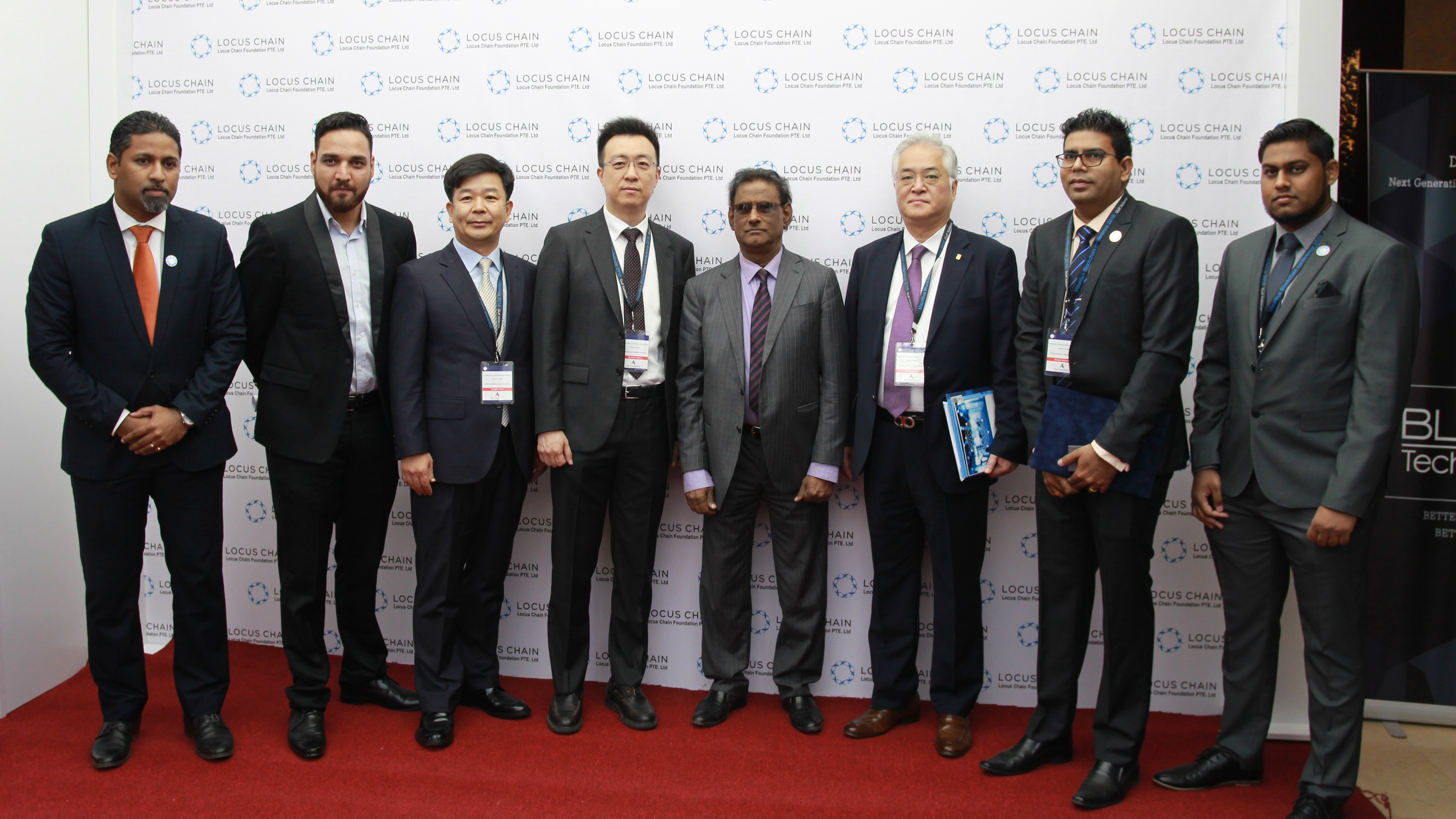 DUBAI – The Locus Chain Foundation (LCF) has participated in the first 'Mauritius Blockchain Conference' which was organized at the Intercontinental Mauritius Resort Balaclava Fort in Mauritius, an island on the eastern side of Africa. Several representatives from blockchain-related industries such as finance, investment, and political sector from the Middle East, Africa and Asia attended the event.
His Excellency Paramsivum Pillay Vyapoory, the Acting President of the Republic of Mauritius, felicitated the conference in the presence of important political figures including the Honourable Opposition leader Mr. Charles Gaetan Xavier-Luc Duval.
"Since its independence in 1968, our republic has become one of the most successful economies in the region by building itself up as a technology and financial services hub. Now, Mauritius is looking at blockchain as a catalyst to fortify its competitive advantage and drive continued innovation on the island," H.E Paramsivum Pillay Vyapoory said.
Delivering his keynote speech, Professor YoungBae Moon, LCF Advisor and Director of Research at the digital finance laboratory of the Korea University said: "Mauritius must consider choosing a new, scalable technology for its successful future. The implementation of the Fourth Generation 'Locus Chain' blockchain technology will contribute to achieving an inexpensive and transparent fairness in the economic growth of the public and private sector and boost the Mauritius' economic development in the future,".
Addressing the conference, Mr. Avinash Halloman, Director LCF Africa, said: "Locus Chain uses its unique technology to solve the fundamental problem with existing blockchain platforms where the size of the ledger increases exponentially according to its usage. It is the fastest and the most flexible blockchain platform which will become the core technology of various verifications in the economic ecosystem,".
"Locus Chain is currently involved in several projects and has formed strategic partnerships with various companies and governments in the Middle East, Asia, Africa, and Europe in a diverse range of industries such as energy, resources, communication and charity," he added.
Lee Sang-Yoon, the CEO of Locus Chain Foundation, said: "The countries in Africa have tremendous potential for development with their abundant resources and large land area. However, the lack of efficient system for resource development, distribution, and sales is slowing down the development. The introduction of the blockchain system, which is based on the transparency of the process, will be an optimal choice for the economic development of African countries including Mauritius. We are already working on projects with many countries and hope to contribute to the economic development of more countries in the Middle East and Africa,".
Khalfan Saeed Al Mazrouei, Co-founder and Chairman (Middle East & Europe) of the Locus Chain Foundation, said: "The region from the far-east to north Africa is fast adopting blockchain technology in the day-to-day activities both at public and private sectors. As far as the developing countries concerned, the technology will accelerate their growth prospects, as well as modernize governance,".