Liquid continues growth trajectory across MENA region with expansion into KSA & Egypt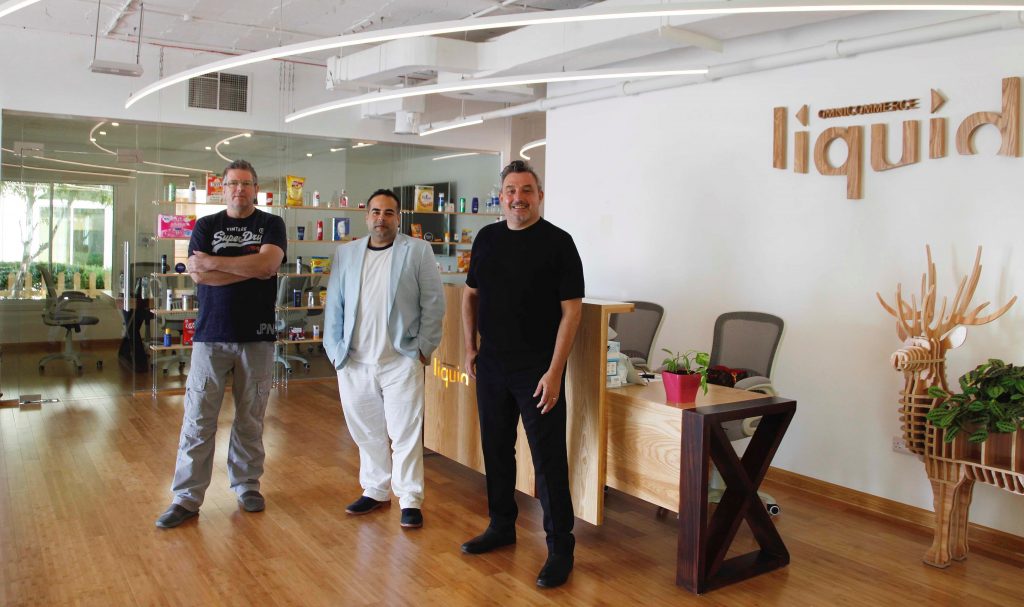 Dubai, UAE – Liquid, the award-winning retail ideas company fully dedicated to ensuring brands sell, by helping shoppers buy, has today announced its expansion into Saudi Arabia and Egypt – marking yet another significant milestone for the company.  The Liquid team across KSA and Egypt will offer a full range of go-to-market, strategic, creative and execution services , with ambitions to recruit more local talent in both countries. The teams in KSA and Egypt are led by seasoned retail expert and ex-Saatchi & Saatchi senior executive Khaled Ghorayeb.
Liquid's unique approach of thinking and acting with the speed of retail, underpinned by a belief in combining the perfect harmonies of science, art and instinct, has helped them grow their reputation and scale from start-up to a team of over 90 experts in just five years.
Despite the global challenges of the past year, Liquid has experienced staggering growth of over 35% in 2020 alone, firmly establishing itself as one of the region's leading retail ideas companies. Already counting clients such as P&G, Johnson & Johnson, Pepsico, Nestle and Bieresdorf on their roster in-region, through its expansion into KSA & Egypt, the company aims to tap into the fertile retail landscape in both geographies, whilst also being in a position to better serve its existing ones across the Middle East.
Sachinn J.Laala, Liquid's CEO said, "We're very excited to start building strong relationships with the wider retail community and customers, supporting the region's growth in all areas of commerce. We want to bring new capabilities to the retail landscape, and support both Saudi Arabia and Egypt in its ambitious plans, as we seek to expand our presence in these important markets."
The move into Saudi Arabia will see Liquid and its portfolio of some the world's best loved brands capitalise on a retail market that contributed 16% of non-oil GDP in 2019 – as part of the powerful Saudi Vision 2030.
Egypt has also emerged as a key growth market in the region. The retail environment in Egypt is set for a transformation over the coming decade, with a young and technologically literate population – many retailers are expecting to generate an increasing proportion of their sales online in the years to come.
Liquid ensures that the brand values in both the physical and digital spaces are aligned and measure up to the overall brand equity. Bringing brands and audiences together, Liquid brings a complete 360 degree offering to brands in ways that resonate and stay with the customers, serving as a transformative force for the organisation.