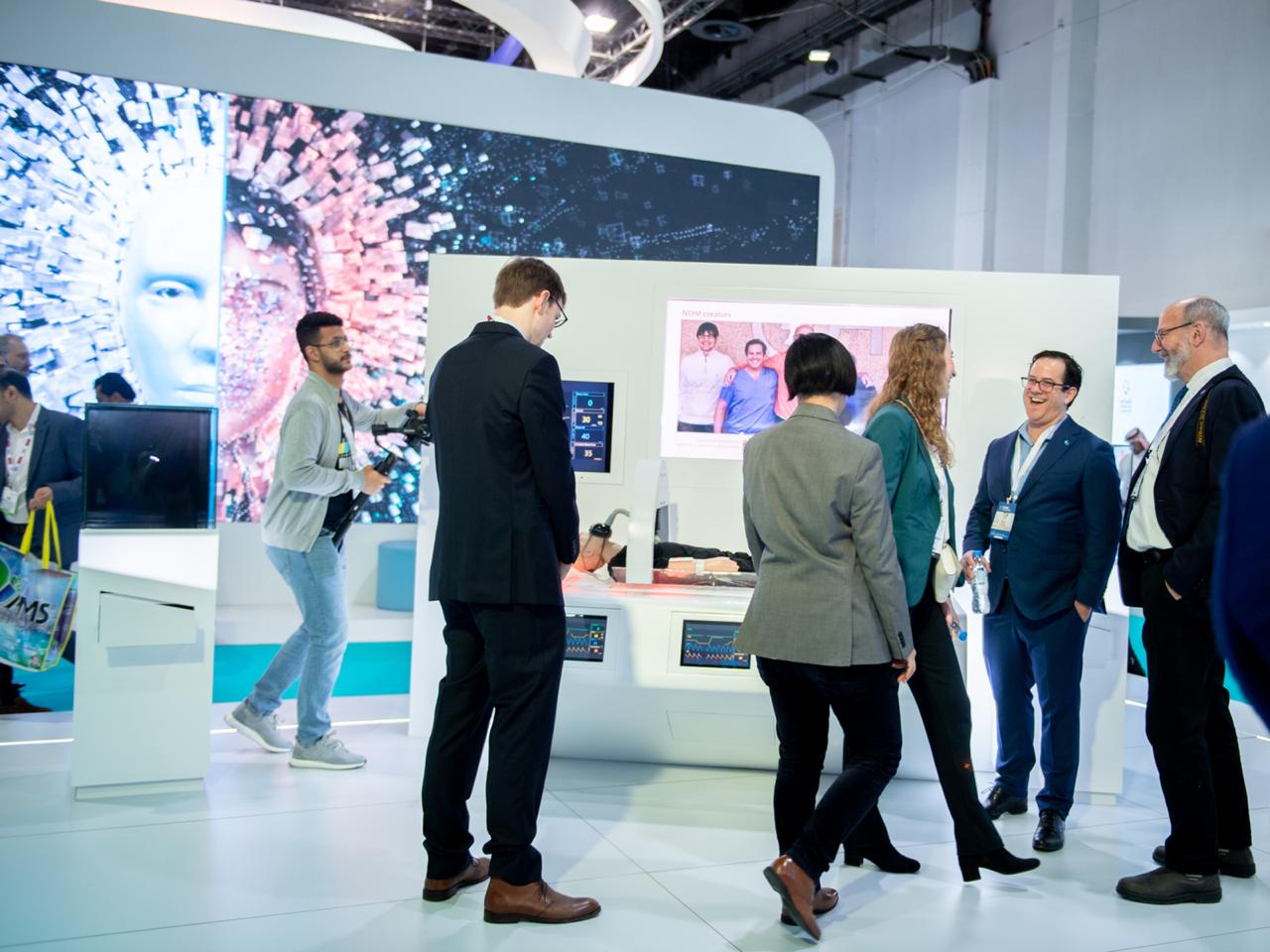 Dubai: The Ministry of Health and Prevention, MoHAP, has recently announced its intention to launch the biggest national program for integrating mental health in all the UAE's primary health care centres.
The announcement came during MoHAP's participation in the Arab Health, which is being held at the Dubai World Trade Centre, January 27 – 30.
The new program is featuring the provision of community mental health services to reduce the hazards of relapse, enhance social, psychological and occupational empowerment of the psychiatric patient, and to deal with mental health disorders in primary health care centres, in addition to providing specialized psychiatric units to deal with acute cases in all public hospitals.
The program aims to prevent and combat the most prevalent mental illnesses such as depression and anxiety by adopting healthy lifestyles and providing early diagnosis and appropriate treatment, providing mental illness services and promoting awareness in society about mental health disorders, as well as improving the skills of psychologists in primary health care centres in dealing and detection of mental illness.
Innovative Health Services in the Year of Preparing for the Next 50 Years "Launching this program underlines MoHAP's keenness to launch innovative health services and qualitative initiatives at the beginning of the year of preparing for the next 50 years, to place the UAE as a prestigious global hub for medicine, science, and leading healthcare. MoHAP, in the meantime, has developed a plan for promoting its mental health services, by raising community awareness about mental illness, updating medical practices, and educating patients on mental disorders," said H.E. Dr. Hussein Abdel Rahman Al-Rand, Undersecretary of the Ministry's Health Assistant Sector, Health Centers and Clinics.
Al-Rand highlighted the importance of mental health as an integral part of the primary care, explaining that MoHAP is working on integrating psychological care into primary health care, training doctors, and establishing global partnerships with various parties concerned with the implementation of rehabilitation programs to help people with mental illness integrate into society.
"MoHAP has launched a number of mental-health-related initiatives to improve the services of this health sector in line with the unified national mental health policy and ensure the rights of patients with mental illness, through the implementation of highest international standards and systems," he concluded.
Providing Mental Health Services Dr. Aisha Suhail, Director of Primary Health Care Department, said: "This program aims to provide mental health services in all primary health care centres, provide community mental health services, rehabilitation of the medical staff in the mental health field, strengthen prevention and early detection programs for mental disorders, and to constantly provide psychiatric drugs in primary care
centres."
"MoHAP plays a key role in developing Information systems in mental health, preparing a comprehensive national statistical database for mental health to support continuity and quality of care, bolstering the development of scientific research, studies, and publication in mental-health-related topics, and rehabilitating psychiatric patients and their integration into society," she noted.
MoHAP has previously launched a program to integrate mental health services in a number of primary health care centres, through which it managed to incorporate 39 primary health care centres into the mental health program from 2015 until the end of 2017, in addition to organizing around 33 mental-health-related training programs during the same period.