Laguna Waterpark Announce All-New Ladies' Day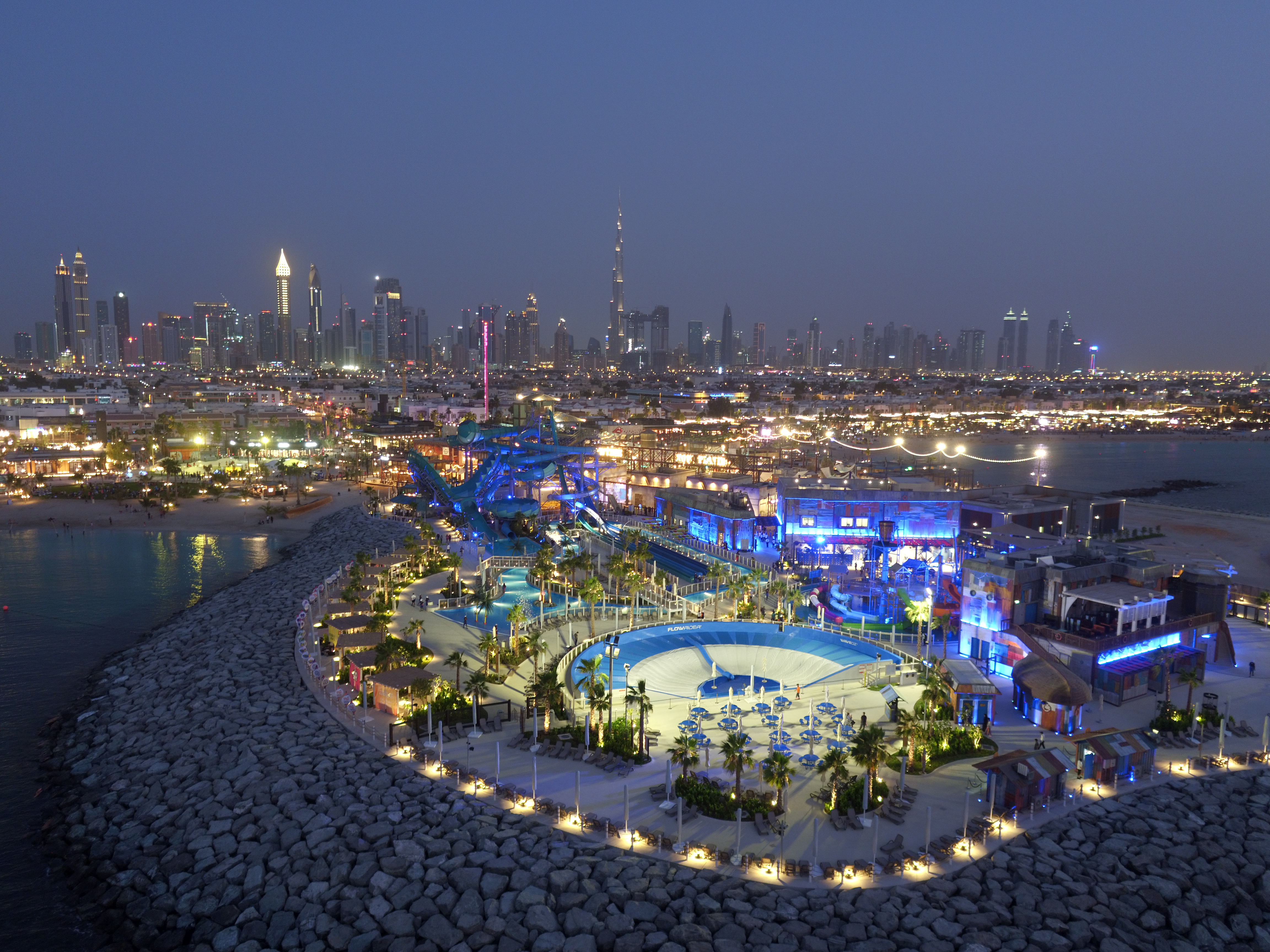 Dubai: Who run the world? Girls! Those famous words from Queen Bey herself ring true, hence why Laguna Waterpark will be dedicating a whole day and night for women to join together.
After the success of Ladies' Nights at Laguna Waterpark, the team behind the award-winning waterpark in La Mer decided to extend the offer to an entire day and night dedicated to women.
Launching on Thursday 12th September, Laguna Waterpark's Ladies' Day offers three-time slot options for ladies to choose from to enter and get involved in the line-up of fun. From an energetic ladies drum show, a live DJ and an exciting Afro Fit dance class, the waterpark will be jam-packed with entertainment all day long.
Open from 11 am to 12 am, guests can choose to come early and stay all day for just AED 195. Alternatively, guests can choose to either stay from 11 am to 6 pm for AED145 or 6 pm to midnight at a reduced price of just AED 125. All timings and prices are valid for ages two and above and boys under eight years of age also welcome.
This offer is the perfect opportunity to grab the girls and take advantage of exclusive access to Laguna Waterpark's star attractions such as Dubai's record-breaking WaveOz 180 FlowRider and exhilarating slide tower complex, as well as the infinity pool – the perfect spot to unwind with friends and family.
Additionally, Gbemi Giwa, will be making her return to Laguna Waterpark, bringing with her the female girl bosses from Afro Fit. The 35-minute workout is the ultimate addition to the Ladies' day and great for all fitness levels, as this doesn't feel like a workout at all – and the best bit is you can cool down straight after in any of the Laguna Waterpark pools! The class holds up to 30 people, so get in early to reserve your spot for this free and fun work out.
After burning off all those calories at the Afro Fit dance class (600 to be precise), why not treat yourself to a quirky new tattoo from the spray machine? Or, if music is more your scene, take in the amazing beats from the female drummers, and live DJ who will ensure the atmosphere remains electric all day.
From dancing the night away to doing laps around Laguna Waterpark's thrilling water rides, all of this is enough to work up a serious appetite and thirst! Laguna Waterparks varied F&B stalls will be serving up a choice of delights, from the main restaurant to the chilled surf club, or why not take in the breathtaking views of the Arabian Gulf and Dubai skyline from the roof-top balcony, the choice is yours.
Fancy the best seat in the house? Laguna Waterparks luxury cabanas will be available at exclusive prices for guests of Ladies Day. The cabanas are the perfect way to relax and unwind as well as soaking up some cool shade, becoming the perfect choice for downtime.