Influencer Marketing Industry Set to Exceed $16 Billion in 2022 as Companies Worldwide Focus on Brand Awareness and Sales Increase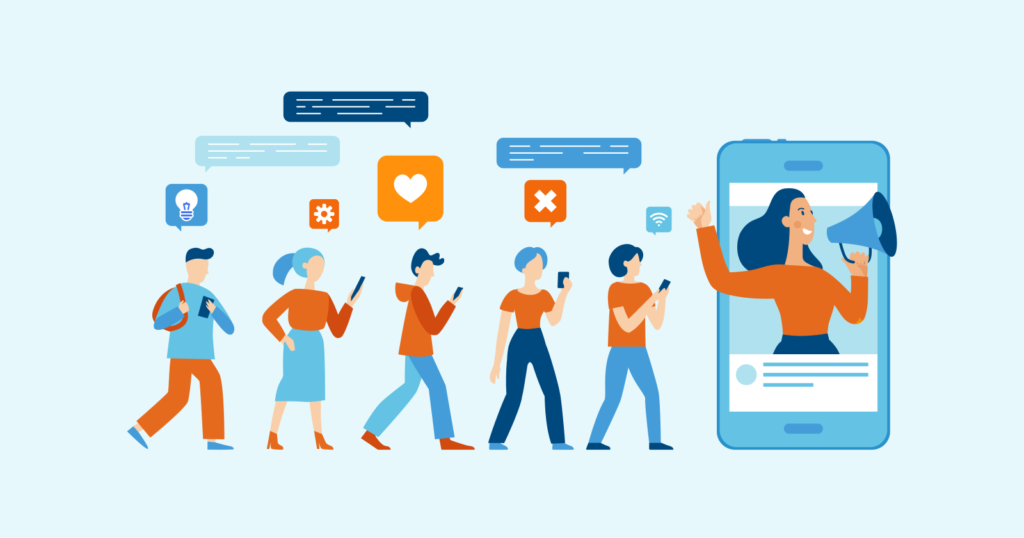 DUBAI: Influencer marketing has become one of the fastest and most effective means to reach audiences now. Social media platforms are becoming an important point of contact with the audience. The impact of social media is best seen when the right influencers are presenting the right content in a professional way that combines spontaneity and credibility to enable companies and institutions to reach a wider audience and promote of their brand.
Currently, companies and organizations around the world plan to hire influencers and content creators with focus on brand awareness and increase in sales. According to statistics, influencer marketing industry is growing to exceed $16 billion in business revenue in 2022, an increase of nearly double from 2019.
In this regard, Fahed Aldeeb, CEO of OMNES Media, the developer and operator OMNES Influencers, said: "Spending on influencer marketing in the Arab countries is increasing steadily, and according to specialized reports, the value of influencer marketing in the Arab region to be $ 2.3 billion in 2022 with 73% of companies in the MENA region having already increased their influencer marketing budget over the past year, with 64% of companies consider this strategy more effective than traditional marketing channels."
OMNES Influencers platform results in 2022 have shown a remarkable shift in dealing with influencers and content creators in the Arab world, as affiliate influencer marketing has acquired the largest share of advertisers' requests, and there is a shift in focus on this approach in the campaigns throughout the year thanks to its better results and affordable cost.
On the other hand, competition between the different social media channels to provide new marketing tools and techniques to advertisers has reached its climax. The majority of channels are trying to offer more effective marketing services to give advertisers better access to a wider audience, and thus a greater share within the digital marketing segment. Platforms offering different approaches of dealing with advertisers, such as focusing on paid ads only, or providing different ways to advertise products and services, the competition between them is escalating in terms of quality and interaction with ads, in addition to the ability to accurately target the audience thanks to new technologies and artificial intelligence.
Although there is no specific data available about the value of global investment in influencer marketing platforms in general, it is well-evident that the industry has attracted significant investments in the past few years, as Upfluence, one of the most prominent influencer marketing platforms, raised approximately $ 3.6 million in funding in 2020 to expand its platform and services, while AspireIQ managed to raise $32 million in the same year.
With regard to investing in influencer and digital advertising management platforms, Aldeeb commented: "The influencer marketing industry has witnessed a number of key mergers and acquisitions in recent years, with more is expected in the global market during the upcoming years, especially in light of the increasing number of social media networks, users, and influencers, coupled with the high demand for advertising tools and marketing services by various brands and sectors. This trend is being embraced by many investors who see influencer marketing platforms as having great potential in delivering value to brands and driving growth in the industry."
As for OMNES Influencers Platform's future plans, Aldeeb said: "The idea of launching OMNES Influencers Platform in partnership with Shams Media Services, a subsidiary of Sharjah Media City SHAMS) more than two years ago was stemmed from a future vision conterminous with the reality we live today, and there are continuous efforts to develop new digital solutions that meet the needs of both the advertisers and influencers. Currently, we are developing new advertising solutions based on video content and digital content tracking technology, in addition to developing the Platform's smartphone application."