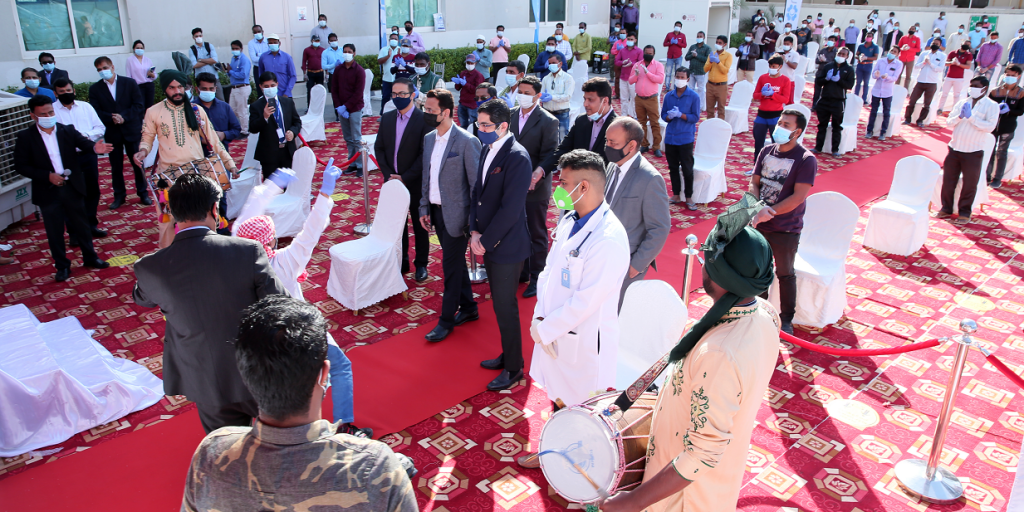 More than 180 L&T workmen in the Dubai Investment Park (DIP) welcomed the New Year with a breakfast session with Dr Aman Puri, the Consul-General of India in Dubai.
The event was a part of 'Breakfast with the Consul General', a monthly community welfare initiative, launched by the Consulate General of India in Dubai in collaboration with the Pravasi Bhartiya Sahayata Kendra (PBSK).
The Dubai Indian Consulate chose L&T's camp as the launching point for the welfare initiative of the Indian government to support its citizens.
L&T, the $21 billion leading technology, engineering, and construction conglomerate, operates in over 30 countries and has established a strong presence in the Middle East's construction, power-transmission, infrastructure and hydrocarbon sectors over the past four decades.
While addressing the workmen, the Indian consul-general urged workers in Dubai to keep aside small amounts of money each month and start saving for retirement. "You send most of your salary to your families back home and that's how they survive, but you must also think about your future" he cautioned. "There will come a time when you will have to leave and you must have savings to survive then," he added thanking them for continuing to work during the pandemic. "The Indian government and the rest of India have immense respect and value for workmen living in the UAE. You have left behind your families and have come here to work, however, the entire country is in your debt," he highlighted mentioning L&T as a known conglomerate that takes care of its employees.
Neeraj Agarwal, Consul (Press, Information, Culture), senior diplomats, Rajesh Kumar,  UAE Country Head, L&T Power Transmission Distribution and other L&T senior officials attended the event.