Grand Hotel Tremezzo: a gateway to a millennia of history at the centre of Lake Como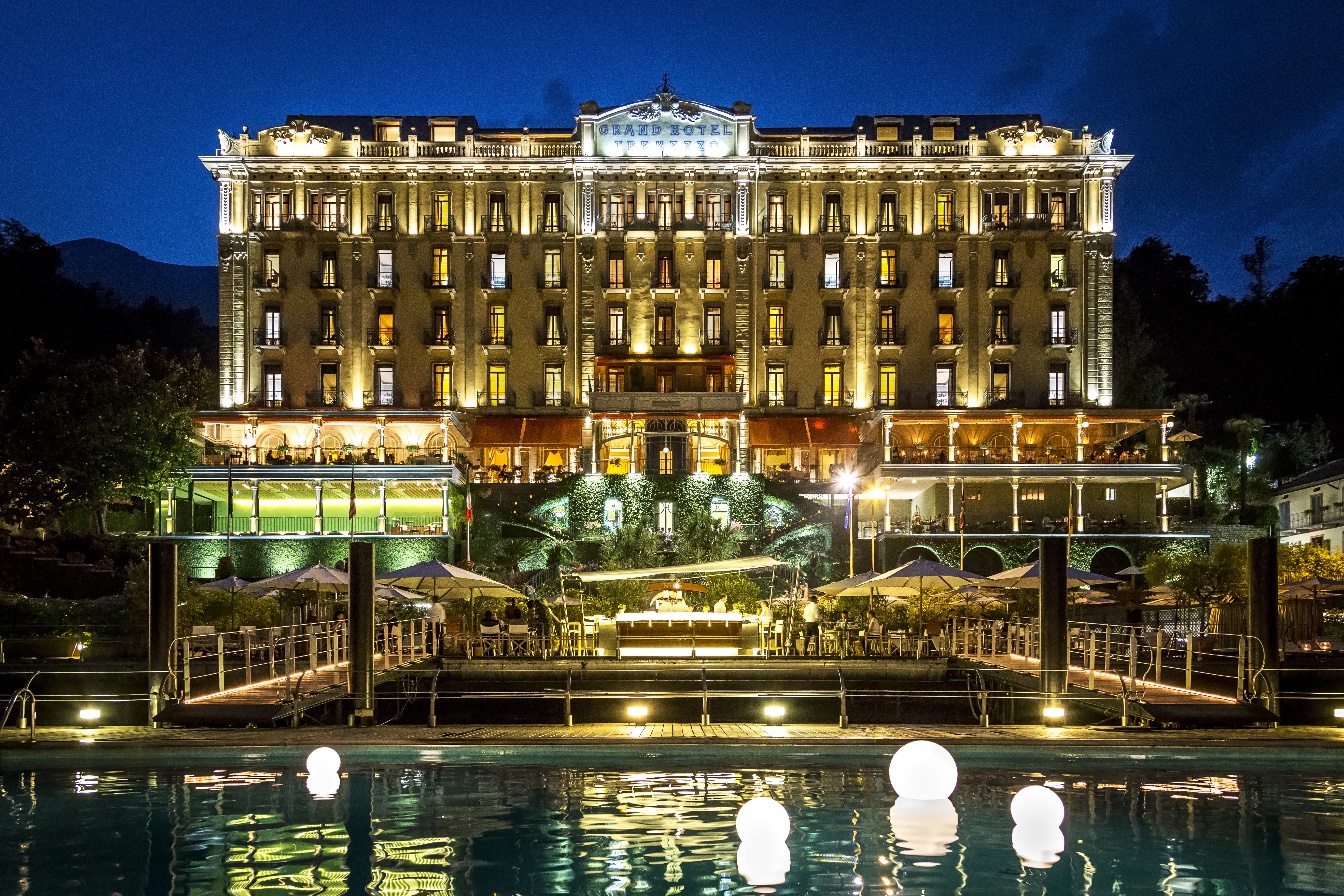 Dubai – Since opening its doors in 1910, Grand Hotel Tremezzo has always attracted renowned artists and writers, while inspiring many with its rich history and charming nature. As part of the romantic route of the European grand tours in the early 1900s, the property has become a must-stop destination for the international travelling elite.
With more than 73 museums, 11 medieval castles and lots of legendary villas spread around Lake Como, one visit will not be enough to discover all the gems around Grand Hotel Tremezzo. Guests can go back in time hundreds of years by hiking up on the stone path between the forests to one of the oldest castles on the shores of Lake Como, the late 11th- century Castello di Vezio, just 15-minutes' drive from the hotel. At the castle, guests can learn about and recognise the genuine taste of exquisite extra virgin olive oil with other small appetizers, while visiting an old oil mill and a typical olive grove on the hillside during a stunning walk along Varenna's lakeside. Alternately they can enjoy a birds-eye view from the medieval tower with crowning battlements, a unique feature of Castello di Rezzonic, with its trapezoidal shaped and three towers.
The love and passion for silk has ancient origins in Como, and this can be discovered at the Educational Silk Museum, which houses collections and displays of machines, objects, documents, samples and instruments that played witness to the glorious past of the textile industry that to this day recognises Como as the "City of Silk". A journey through the process of silk making, from the silk worms, to the spinning, dyeing, and printing shows you the intricate production of this treasured fabric. In Bellagio opposite the Grand Hotel Tremezzo, there is the Museum of Navigational Instruments, which features historical pieces and antiques, such as 18-century telescopes made in Venetian factories, compasses and sun dials from various eras, a series of marine chronometers, armillary spheres in brass and a stupendous planetarium. These rare pieces have been collated for over 50 years, some of which are hundreds of years old, and a knowledge tour of the museum is handled personally by the gentleman who assembled the collection.
The Theatre of Como (Teatro Sociale di Como) was built on land that was originally occupied by the Castello della Torre Rotonda. Como's opera theatre was originally designed by Giuseppe Cusi in 1811, but many other eminent Italian architects were involved in its various modifications and restorations over time. Teatro Sociale is a significant venue in the world of opera, as it has hosted master composers and musicians like Niccolò Paganini, Giuditta Pasta and Franz Liszt. Teatro Sociale has a very active calendar of events that cover a wide spectrum of music, drama and dance. Visitors to Como who love opera and classical music will enjoy a performance in this beautiful historic venue with its plush red velvet seats and intimate setting.
Neighbouring Grand Hotel Tremezzo, the Villa Carlotta is the most famous on Lake Como, from its centuries-old botanical gardens to its paintings, sculptures and tapestries inside.  Villa Carlotta hosts many cultural events and festivals such as the Lake Como Festival. Taking place between July and September, the festival includes several artistic and cultural events from celebrating the 120th death anniversary of famous German composer and pianist, Johannes Brahms in memory of his residence in the Villa, to the marble room where the young Como-born pianist of international fame, Christian Leotta, will perform the second part of the 32 piano sonatas by Ludwig van Beethoven. There is also the Tremezzina Music Festival hosting prominent Italian and international jazz musicians, and leading rock-blues performers and singer-songwriters. Alongside Grand Hotel Tremezzo, there is also the Villa Balbianello, which recently played a starring role  as a location for James Bond's 'Casino Royale'.
Increasing its splendid offering of unique historic residences to guests, Grand Hotel Tremezzo has added the Villa Sola Cabiati, an 18th-century villa, and historic residence of the Dukes of Serbelloni, Sola Cabiati features refined Baroque architecture and décor throughout its spacious three-storey layout. Favoured by Duke Gabrio Serbelloni as the summer home for his family in the latter 1700s, frescoed rooms, ornate stucco work, vast arabesque gardens and pretty blue shutters greet guests today just as they did centuries ago.
An art-nouveau landmark with its enduring sophisticated atmosphere, extraordinary location and proximity to the region's charming villas, Grand Hotel Tremezzo has remained at the top of its class for over a century, enticing and entertaining discerning world travellers season after season.