Galaxy S21 Series: Innovation at the heart of its DNA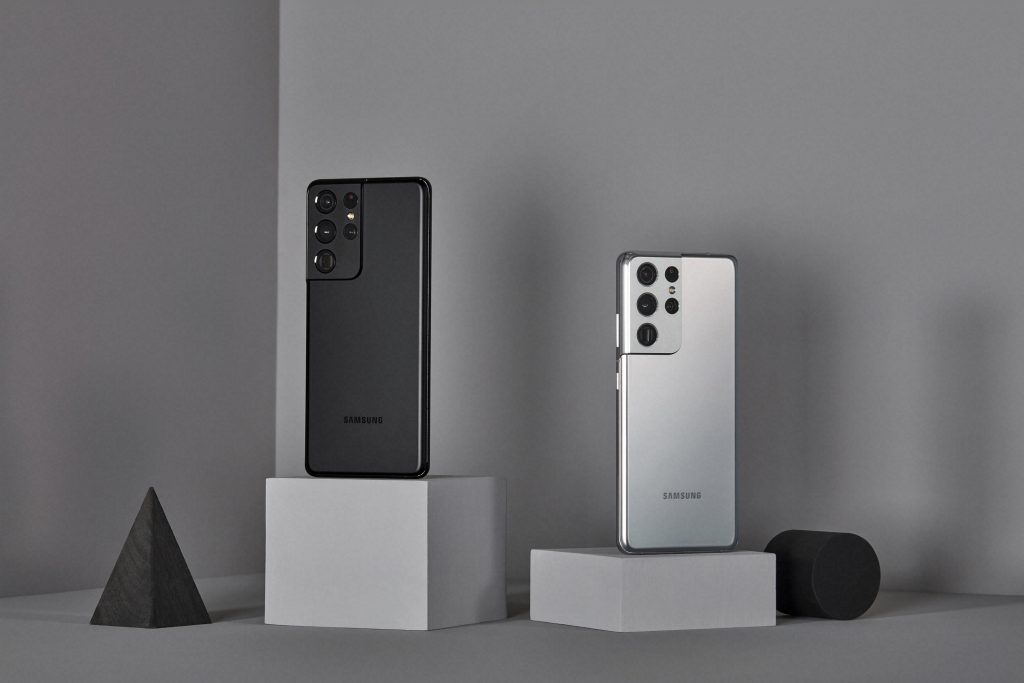 For Galaxy fans, right now is an exciting time. The Galaxy S21 Series has finally made its long-awaited introduction to the market. As with any new smartphone range from Samsung, expectations are always high. Consumers want to explore what's new and witness more barriers being broken in terms of what's possible.
After all, one thing has become clear to all of us in recent times – our smartphone is our most indispensable device. With more of us working remotely and staying entertained at home, the transition to a mobile-first world is complete. Next-generation technology, cutting edge features, and a well-connected ecosystem are essential – and the Galaxy S21 Series delivers all three.
Made for the way we live right here and now, it is the ultimate flagship suite that empowers you to share your world and connect with the things and people that matter most. And whether it be home, work, or play, interactions and experiences have never been more immersive, memorable, incomparable, and meaningful. A new chapter in the tech evolution has begun and the Galaxy S21 Series has changed everything – making your everyday moments even more epic.
Perhaps you're asking, 'How is this possible? Maybe you're wondering, 'What is the driving force behind these capabilities?' Whatever questions you might have, these will always lead to the same truth – innovation is at the heart of the Galaxy S21 Series' DNA.
The Galaxy S21 series comes in three models to fit your lifestyle and needs. Galaxy S21 and Galaxy S21+ offer the latest flagship experiences to help you get the most out of every moment. And Galaxy S21 Ultra delivers the ultimate in cutting-edge technology for people who want the maxed out experience and demand to be a step ahead. Innovation is central component driving this new reality. Here, we explain how:
Galaxy S21 and Galaxy S21+
 With bold and iconic design, pro-grade camera and video capabilities, premium viewing interactions, and powerful connectivity experiences, Galaxy S21 and Galaxy S21+ are embodiments of innovation. Because Samsung is a pioneer in 8K video, not only can you shoot 8K video, moments will never be missed as photos can still be taken in 33MP high resolution. In the past, you didn't have time to choose between photo and video. But now, you have both. Photos and videos can be captured simultaneously backed with 5 times more AI processing – welcoming a whole new phase of innovation. Enhanced Single Take helps ensure simultaneous photo and video capturing – and new pro-style video features like Dynamic Slow-Mo and Scene Relighting means you get incredible pictures and shorter clips for highlight reels in one shot.
 Then there's the display, which has undergone a complete overhaul to provide better viewing experience than ever before. The Dynamic AMOLED 2X 120Hz display conveys a vivid and clear viewing experience in every instance, complemented perfectly by super-smooth edge-to-edge scrolling for real-time action. In fact, the refresh rate auto adjusts from 48-120Hz, optimizing power consumption based on the content you're viewing. Moreover, you can become immersed as long and as deep as you like, with greater peace of mind. New Eye Comfort Shield reduces eye fatigue by auto-adjusting the blue light filter based on the time of day, the content viewed, and the time you go to sleep and wake upbringing wellness to the smartphone world.
Last but not least, we cannot talk about innovation without mentioning streamlined experiences powered by SmartThings. With SmartThings Find you can track and locate Galaxy devices, even when they're offline. At the same time, you can easily switch between your Galaxy devices without having to re-connect. If you're watching YouTube on your Galaxy S21 device with Galaxy Buds Pro and then, for example, receive a call on your phone, Auto Switch will let you answer the phone using Galaxy Buds Pro, and then instantly switch back to your phone once the call is over. What's more, the Galaxy Find Network that powers SmartThings Find is encrypted end-to-end, so your network data is untraceable – delivering enhanced security.
Galaxy S21 Ultra
 Here, Samsung has pulled out all the stops for those who want the best of the best, led by an unwavering passion to innovate. With everything from Galaxy S21, Galaxy S21+, and more, the ultimate smartphone experience has arrived. Firstly, there is Samsung's most advanced pro-grade camera. The device is packed with a new quad camera that features a Dual Pixel 12MP Ultra wide lens and an improved 108MP wide lens. With regards to the enhanced 108MP sensor with laser autofocus, there's 64 times richer color, more than 3 times a wider dynamic range using the new 12-bit RAW option in pro-mode perfect for professional editing.
Then there is 100 times Space Zoom. Powered by Samsung's first-ever Dual-tele lens system with Dual Pixel AF – one optical 3 times and one optical 10 times – Space Zoom on Galaxy S21 Ultra brings greater clarity to every shot. The device automatically switches between the two lenses depending on the range you're shooting photos from – for more power and flexibility than ever before.
Moving away for the camera, Galaxy fans also have even more ways to interact with Galaxy S21 Ultra. The S Pen experience synonymous with the Note series has been brought to the S series for the first time ever – allowing you to draw, take notes, and edit photos. Furthermore, this also comes with choice. There's the standard S Pen model – bigger and better with a comfortable grip. On another note, Galaxy S21 Ultra is also among the first smartphones to support Wi-Fi 6E, delivering up to 2 times faster connectivity and backed by greater speeds thanks to expanded Wi-Fi bandwidth.