Forever Rose Cafe Launches Afternoon Tea Sessions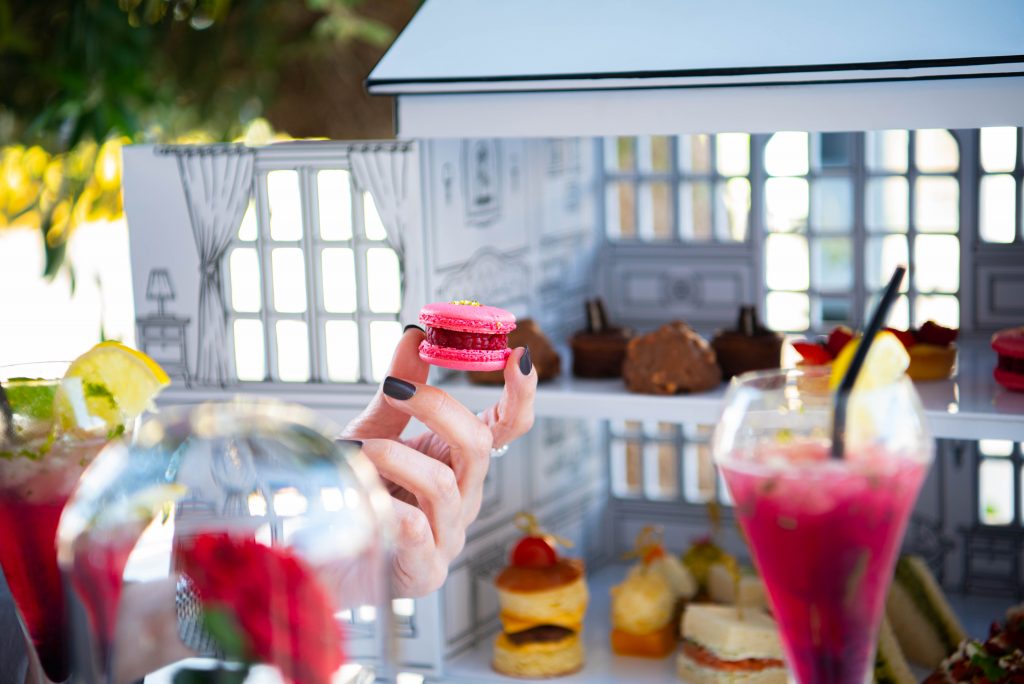 9 March 2021 – Dubai, UAE: On March 9th 2021, UAE-homegrown Forever Rose Cafe announced the launch of its afternoon tea sessions every day from 1 PM to 5 PM, taking tea rituals to new sophisticated heights. After the success of the recently opened cafe at Boxpark by Meraas, Forever Rose is now welcoming guests with a bespoke high tea menu. From seasonal amuse bouche and sweet delicacies to carefully-selected teas, Forever Rose Cafe's afternoon tea time combines elegance and tradition with a modern Middle Eastern twist.
Designed to feel as if in a story book, guests are invited to immerse themselves in a fairytale-like experience and live through the cafe's 2D illustrations and artistic drawings with 3D elements woven through. Much like the menu itself, the afternoon tea sessions include international delicacies revisited with an Oriental touch to suit every taste.
True to the identity of the brand, the menu features Forever Rose's signature teas and drinks, all with a hint of floral extracts, enjoyed with a selection of savoury finger sandwiches and sweet pastries.
Commenting on the recent launch, Ebraheem Al-Samadi, founder and CEO of Forever Rose said "the newly introduced afternoon tea menu reaffirms our position of being part of our customers' everyday lives through which we are expanding our dining offering from breakfast, lunch to afternoon tea and finally dinner. At Forever Rose Cafe, we are transporting our guests from the instant they enter the door to the moment they leave, with the afternoon tea only adding to the atmosphere and dining offers we pride ourselves with".
With the nice weather in full bloom, guests are welcome to spend their afternoons with loved ones and enjoy Forever Rose Cafe's dreamy setting with a unique and welcoming service, transforming your traditional tea time experience into an indulgent treat for everyone.
Al Samadi added "the reason behind us launching the menu now is that Mother's Day is only a few weeks away and we want to offer our guests the chance to treat their mothers with a delightful afternoon at Forever Rose Cafe followed by a visit to the newly opened boutique just a few feet away."
For bookings, guests are invited to reserve a minimum of one day in advance and book the standard tea time package for 300 dhs for two people. The afternoon tea is also available in Forever Rose Cafe in the Galleria Mall in Abu Dhabi.