Etihad Museum Welcomes Children for International Museums Day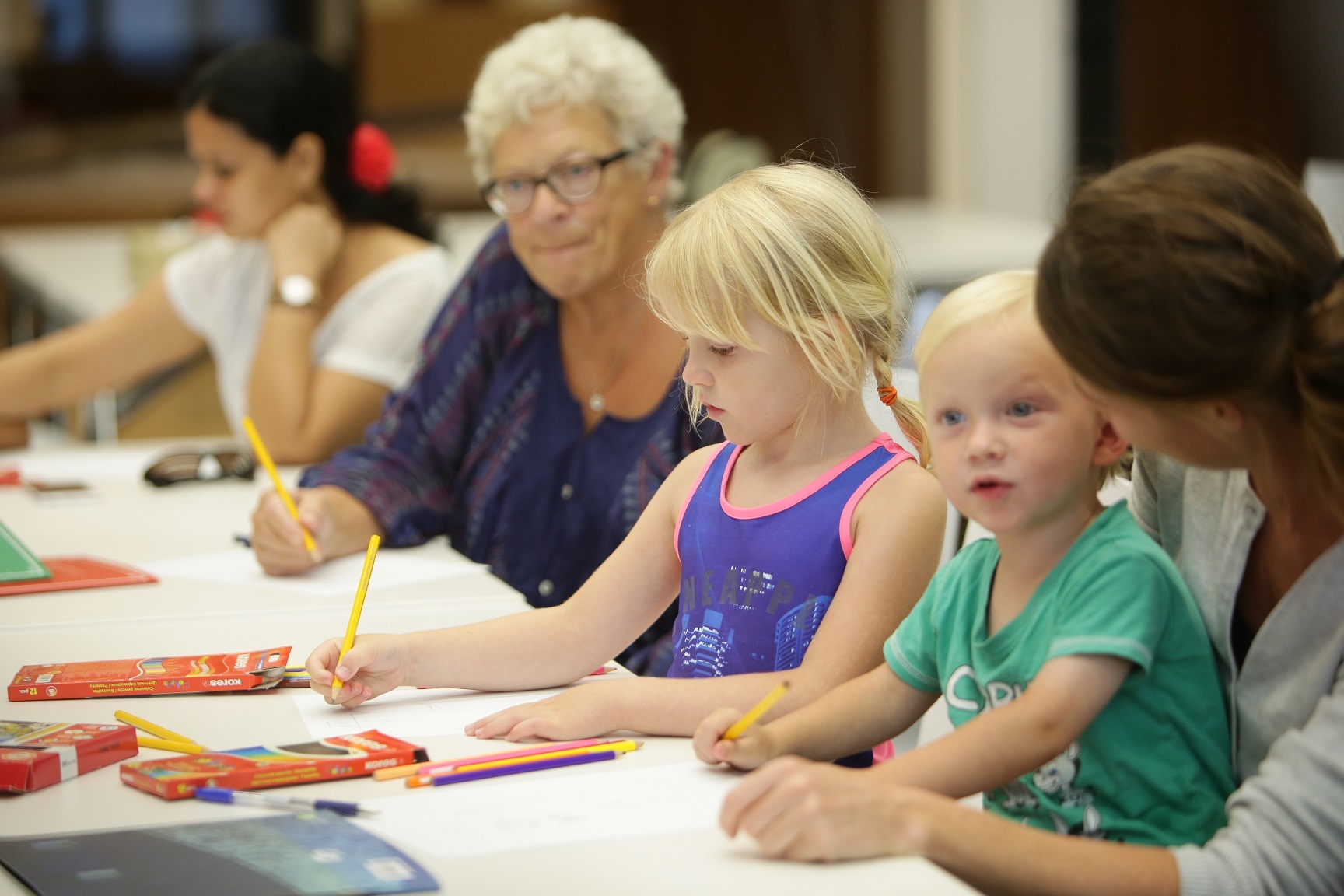 DUBAI: Dubai Culture & Arts Authority (Dubai Culture), the Emirate's dedicated entity for culture, arts and heritage, has organised a range of exciting workshops for children at the Etihad Museum in celebration of International Museums Day. The museum welcomed around 100 children to partake in artistic workshops, heritage activities and a storytelling session that were designed to stimulate curiosity and help them learn about UAE history in a memorable way.
The workshops ran from Thursday 18th to Saturday 20th May and included activities such as 'Gahwa Painting', 'Union House Sculpture', 'Robot', 'The Majlis and the Etiquette of Arabic Coffee' and a storytelling session and workshop with Maitha Alkhayat. During the workshops, children were encouraged to take inspiration from objects in the museum to create unique artworks, and learnt about rich elements of UAE heritage and culture to deepen their appreciation for their national identity. The storytelling session similarly engaged children with tales about Emirati heritage, while also supporting the National Reading Strategy 2016-2026. The workshops are the latest in in a series of educational programmes that have been launched by Dubai Culture to create a living and welcoming museum experience.
Children participating in the workshops also discovered the Etihad Museum's recently launched Family Pack, which provides a range of fun and educational activities for them to complete including treasure hunts, drawing projects, investigation tasks, quizzes and other engaging challenges. The Family Pack is suitable for children of all ages and is available in both Arabic and English for any family visiting the museum.
By taking children on a unique visitor journey, the Family Pack promises to strengthen their national pride, enhance visits to the museum and provide a fun day out for the whole family. Families using the self-guided packs will find that the Etihad Museum is an enriching and enjoyable place to share stories, spend quality time with loved ones and understand historical objects in a new light.
The Etihad Museum tells the story of the 1971 Union Agreement through the eyes of the Founding Fathers, giving visitors valuable human insights into this pivotal era of UAE history. By celebrating the dedication, commitment and patriotism of the Founding Fathers, the museum invites individuals from all walks of life to follow their shining example in nation building.