Empower to Support WETEX 2019 as Strategic Sponsor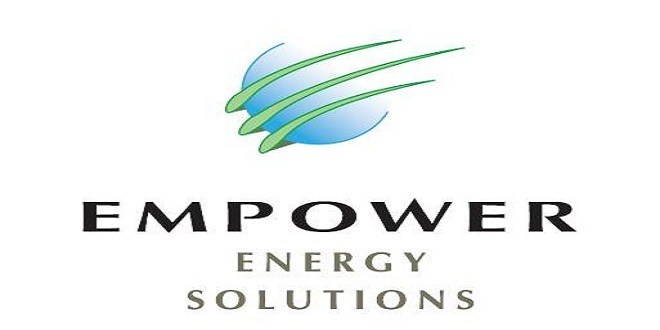 Dubai: Emirates Central Cooling Systems Corporation (Empower), the world's largest district cooling services provider, announced that it will be a strategic sponsor for the 21st Water, Energy, Technology and the Environment Exhibition (WETEX) 2019. WETEX 2019 will be organised from 21 to 23 October 2019, at Dubai International Convention & Exhibition Centre, under the patronage of His Highness Sheikh Hamdan bin Mohammed bin Rashid Al Maktoum, Deputy Ruler of Dubai, Minister of Finance and President of DEWA.
Empower highlighted that WETEX includes a series of environmental activities and events to raise awareness on the importance of saving energy and reducing water consumption. It will also introduce key elements for sustainable development and green economy, major sustainability practices, the use of solar energy, as well as challenges and opportunities in this promising sector.
"We are happy to participate as a strategic sponsor for the 21st WETEX 2019, as we believe in the importance of the UAE's sustainable development goals. WETEX will offer opportunities to investors and those interested in the energy sector to review the latest technologies in this field," said Ahmad Bin Shafar, CEO of Empower.
"WETEX is a great opportunity to promote innovative products, services and technologies in the energy sector. It is also a significant platform to meet decision-makers, investors, buyers and those interested in the sector from around the world; to make deals, build partnerships, learn about the latest technology in these vital sectors, identify market needs, highlight current and future projects and share opportunities in solar projects and programmes in the region," continued Bin Shafar.
"Empower is actively involved in sponsoring several international energy and environmental exhibitions and conferences to showcase the latest innovative solutions in this field, and promote awareness of the need to benefit from the energy-saving and environmentally friendly district cooling services, as well as establish the concept of green buildings. This supports the vision of our wise leadership, which pays great attention to sustainability; and to the challenges of climate change, which is a real obstacle to growth and prosperity," added Bin Shafar.
Bin Shafar highlighted that Empower supports various sustainability strategies, notably the UAE Vision 2021 and the UAE Energy Strategy 2050, which seeks to increase the contribution of clean energy in the total energy mix to 50%, the National Climate Change Plan 2017-2050, and the long-term national initiative to build a green economy in the UAE under the slogan 'A green economy for sustainable development', launched by His Highness Sheikh Mohammed bin Rashid Al Maktoum, Vice President and Prime Minister of the UAE and Ruler of Dubai, which leads the UAE to become pioneer in the field of the new green economy globally.
Empower provides district cooling services to more than 1,090 buildings, catering to more than 100,000 customers. The company operates more than 1.43 Million Refrigeration Tons (RT), providing environmentally friendly district cooling services to large-scale real estate developments, such as Bluewaters, Jumeirah Group, Business Bay, Jumeirah Beach Residence, Dubai International Financial Centre, Palm Jumeirah, Jumeirah Lake Towers, Ibn Battuta Mall, Discovery Gardens, Dubai Healthcare City, Dubai World Trade Centre Residences and Dubai Design District, International Media Production Zone and others.