Emirates Islamic Hands Over Tesla to Kunooz Account Winner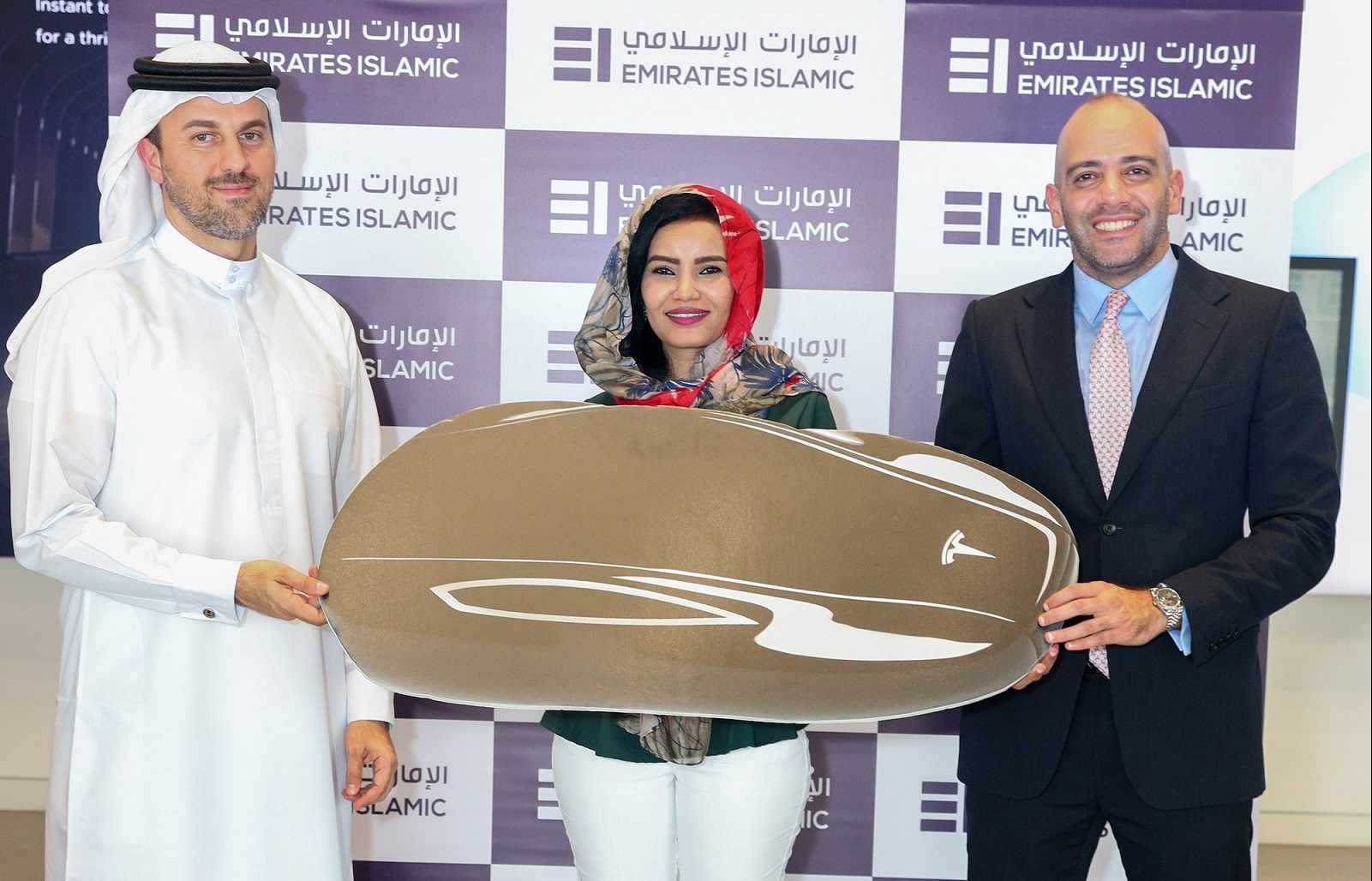 Dubai: Emirates Islamic, one of the leading Islamic financial institutions in the UAE, has announced the lucky winner of its monthly Kunooz Savings Account draw for June 2019. Sudanese national Azza Taha Mohammed Ahmed Taha was handed the keys to her brand-new car at the Tesla showroom in Dubai.
Wasim Saifi, Deputy CEO – Consumer Banking and Wealth Management at Emirates Islamic, said: "On behalf of Emirates Islamic, I would like to extend hearty congratulations to Azza Taha Mohammed Ahmed Taha on winning the Tesla draw for the month of June. As an Islamic bank committed to supporting the financial aspirations of our customers, Emirates Islamic is always looking for innovative ways to encourage a culture of savings in the UAE. We will continue to deliver exciting propositions to reward customers for saving and meeting their goals."
Commenting on her win, Taha said: "I opened my Kunooz Savings Account almost a year ago while I was browsing Emirates Islamic's social media page, and decided it would be a great way to start saving more. I would like to thank Emirates Islamic for rewarding me with this wonderful car, as well as for their superior customer service and trustworthiness."
Voted Best Banking Product by Global Banking & Finance Review in 2018, Emirates Islamic's Kunooz Savings Account is the bank's flagship account that offers customers a chance to win grand prizes of AED 1 million or a Tesla car for every AED 5,000 maintained monthly in their account. Additionally, customers have a chance to win one of five cash prizes worth AED 3,000 every day for every AED 1,000 maintained daily in their account.