EMC Leading the Way in Mercedes-AMG Range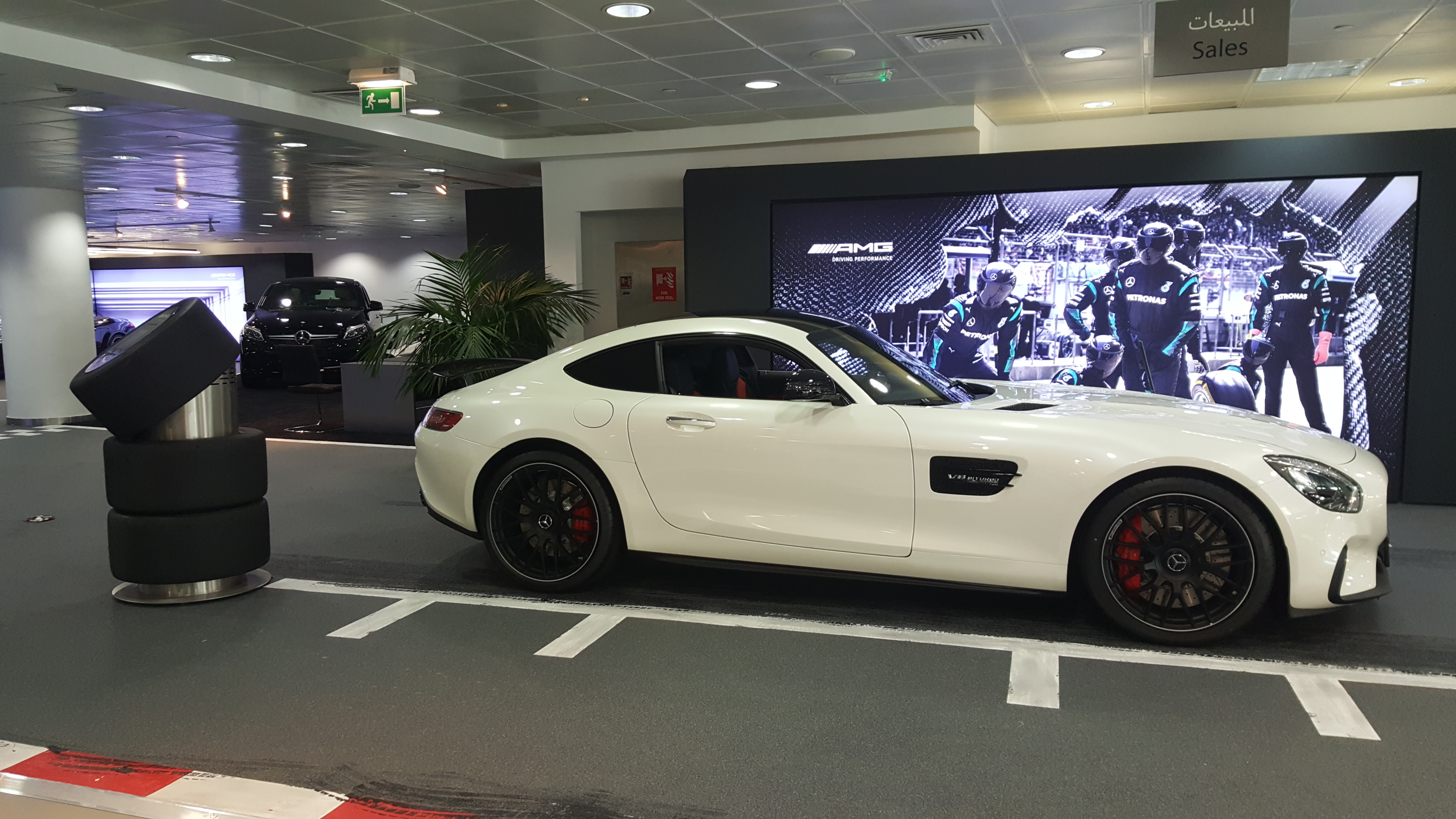 ABU DHABI- Emirates Motor Company (EMC) has revealed it has become the number one distributor of AMG series of Mercedes Benz vehicles in the Middle East & Levant region.
The dynamic high performance range has become hugely popular in the UAE and Abu Dhabi based EMC has announced it is now the leading distributor of AMG in the region, reflected in a sales rise of 31% in 2016 compared to 2015.
EMC has now developed exclusive AMG performance centres in three of its showrooms, specifically designed to attract the petrol-head customers in the emirate who have helped the firm towards a significant rise in sales.
In addition to featuring Mercedes-Benz sportiest and most powerful models, the hi-tech performance centre displays also feature specification technology devices that allow customers to experience what their ideal car will sound like, which is proving to be a popular feature as it helps get the buyers' adrenalin pumping.
Senior leaders from the Daimler Mercedes-Benz headquarters in Germany, including Markus Gernsheimer, AMG Global Marketing Manager, visited the EMC showrooms to endorse and commission the class leading centres of the exclusive AMG.
Christopher Edwards, General Manager for EMC Passenger Cars said: "Having the AMG range in our showrooms has always been a huge draw for the car-loving public in Abu Dhabi and we're sure they will appreciate the experience centres we have now installed.
"Thanks to the expertise provided by our partners from Germany and a lot of hard work in-house these displays look absolutely fantastic and we look forward to the Abu Dhabi community visiting us to experience it for themselves."
EMC is the authorized Mercedes-Benz distributor in Abu Dhabi and the flagship company of ALFAHIM. The AMG performance centres are now installed in its Airport Road and Marina Mall showrooms as well as in the Al Ain showroom at its sister dealership, Eastern Motors.
Besides the technological revamp in showrooms, EMC has also taken the extra miles with the After Sales Division by allocating a separate AMG Service Reception & Workshop. The decorated area has dedicated services advisors and AMG experts for customer reassurance and peace of mind.
"AMG cars require special attention when being handled and our dedicated service advisors and mechanics are Mercedes-Benz AMG certified. Our customers expect very high levels of service and product knowledge, which we now provide at industry leading levels through the dedicated AMG service centres," added Ian Beattie stated, Head of Aftersales.