Eisenberg launched in the UAE,exclusively at Paris Gallery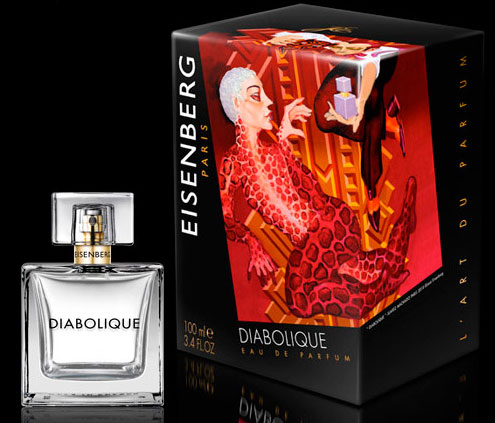 DUBAI- In an event held in The Dubai Mall, leading French skincare and fragrance brand, Eisenberg, announced its launch in the UAE. Eisenberg is recognised as a leading brand of beauty products throughout the world, thanks to its unique identity, just like its creator. The brand is collaborating with Paris Gallery to reach out to a wide audience through its formidable physical distribution system and a national network of retail stores. José Eisenberg, the creator of Eisenberg, formally announced the launch of Eisenberg.
Present at the launch event were the CEO of Paris Gallery, Mr. Mohammed Abdul Rahim Al Fahim, the Group Marketing Manager of Paris Gallery, Mr. Mohamad Jaber, and a host of media personnel.
Eisenberg products are exclusively available at Paris Gallery.
Eisenberg could be a boon for both men and women who are increasingly concerned about their facial appearances and the products that they use. A secret formula that emerged out of years of research has catapulted the Eisenberg brand to dominate the skincare segment. Every woman dreams of having perfect skin, and a glowing, smooth, healthy complexion. The Trio-molecular® Formula and the targeted active ingredients of the Eisenberg formula promises to revitalise the skin's essential functions to make it simply look younger and more beautiful from the very first use. A range of products for the face and body, to address the needs of dynamic men with instantly visible results, are also available.
"We're glad to collaborate with Eisenberg, a prestigious name in the world of cosmetics and beauty. Eisenberg is purely an indulgence in completely innovative products made of natural ingredients by employing a revolutionary formula, a result of many years of research and development in biotechnology. Paris Gallery has the solid reputation of taking exceptional care of its customers, and the launch of a brand such as Eisenberg exclusively at Paris Gallery is proof of this commitment. I believe that the innovative skin care solutions of Eisenberg will meet the high expectations of our multi-cultural customers in an optimal way," said Mohammed Abdul Rahim Al Fahim, CEO of Paris Gallery Group of Companies.
"It gives me immense pleasure to announce the arrival of Eisenberg in the UAE. The country's rich and diverse population is fascinating, and the Middle East market, the UAE in particular, is highly important to our brand for its sophisticated, savvy customers and its dynamic and competitive retail landscape. I'm confident that through Paris Gallery's vast network of luxury stores and superior distribution channels, Eisenberg will be able to cater to a larger audience efficiently and with excellent results," said José Eisenberg, the creator of Eisenberg.
After 15 years of R&D in biotechnology, José Eisenberg finally decided to launch his eponymous brand in 2000. His aim was to create THE iconic brand of the future. José Eisenberg has two passions which are fundamental to his life and define each of his creations: HIGH TECH and ART, plus one requirement: EXCELLENCE.
All Eisenberg products benefit from the Trio-molecular® Formula, issued from many years of R&D: three molecules that when harnessed together, offer a formidable anti-age prevention and correction when needed.
This combination of three molecules completes the selection of natural ingredients of every Eisenberg targeted skin care treatment. The Trio-molecular® Formula is a scientific discovery, worldwide patented by José Eisenberg and exclusive to his Brand.