Dubai's Waterfront Market Celebrates Chinese New Year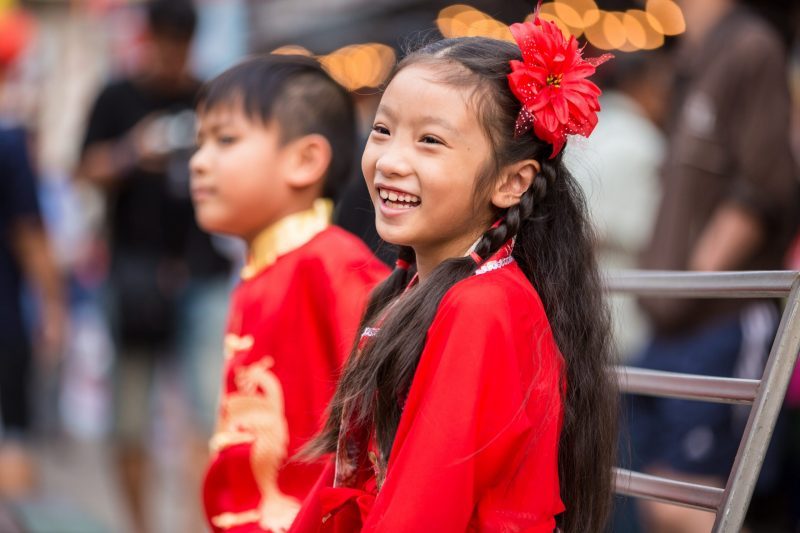 Dubai: Dubai's premier fresh food market, the Waterfront Market – Deira, will celebrate Chunji 'Spring Festival' and promises plenty of fun and festive activities for all the family. The Chinese New Year's celebrations will begin on Saturday, 25th January and run until Saturday 8th February with special performances throughout the week.
2020 is the year of the Rat and is believed to be a prosperous and a lucky year, so what better way to start it than by ringing in the bell at the Waterfront Market's enchanted pagoda 'Chinese tiered tower'. Ringing the bell is an important Chinese new year's tradition and is believed to drive away bad luck and bring good fortune, so bring your cameras along and head to the Waterfront Market's enchanted pagoda tower to ring the bell in traditional Chinese wear and drive good luck your way.
Shoppers will be entertained throughout the week from 2.00 pm to 8.00 pm on weekdays and from 4.00 pm to 9:30 pm over the weekend with cultural Chinese performances and parades including; the renowned Chinese umbrella dance, fan dance, ribbon dance and stilt walkers, as well as a Chinese calligraphy show and classical music entertainment. For children, there will be a dedicated arts and crafts area which will host various activities including creating Chinese foldable dragons, fortune cookies and mini Chinese drums.
The Waterfront Market, managed by Ithra Dubai, is also home to the recently opened Chinese hotspot, the Fishermen's Grill restaurant. The restaurant is located on the scenic promenade, renowned for its fresh seafood barbeque buffet and seafood dishes customisation.
Mohammed Al Madani, Centre Manager said; "The Waterfront Market is proud to be an intercultural hub which brings the UAE's diverse communities together. We take pride in our fresh produce and various retail offerings which cater to a mix of nationalities and celebrating the Chinese New Year is the least we can do to acknowledge our loyal customers and guests."
The Waterfront Market – Deira is a community-friendly venue which caters for the whole family. From kids' play areas to family time along the promenade which allows customers to experience diverse food options from Asian to local, seafood to sandwiches while taking in the inspiring sights of Deira islands. Customers can also buy their own fish and seafood at the Fish Market, get it cleaned and then grilled at one of the restaurants on the promenade. The market offers diverse dining options which are dotted throughout offering a choice of dining; from sit-down restaurants and cafes to on-the-go take away options, all at responsible prices. The Waterfront Market opens 24/7 and is located on the corner of Al Khaleej and Abu Hail Streets on the Deira Corniche in Deira.
Don't miss out on visiting the Waterfront Market to witness the wonderful Chinese New Year's celebration and embrace the start of a very lucky year.