Dubai Government Organises Workshop for Vehicle Damage Assessment Team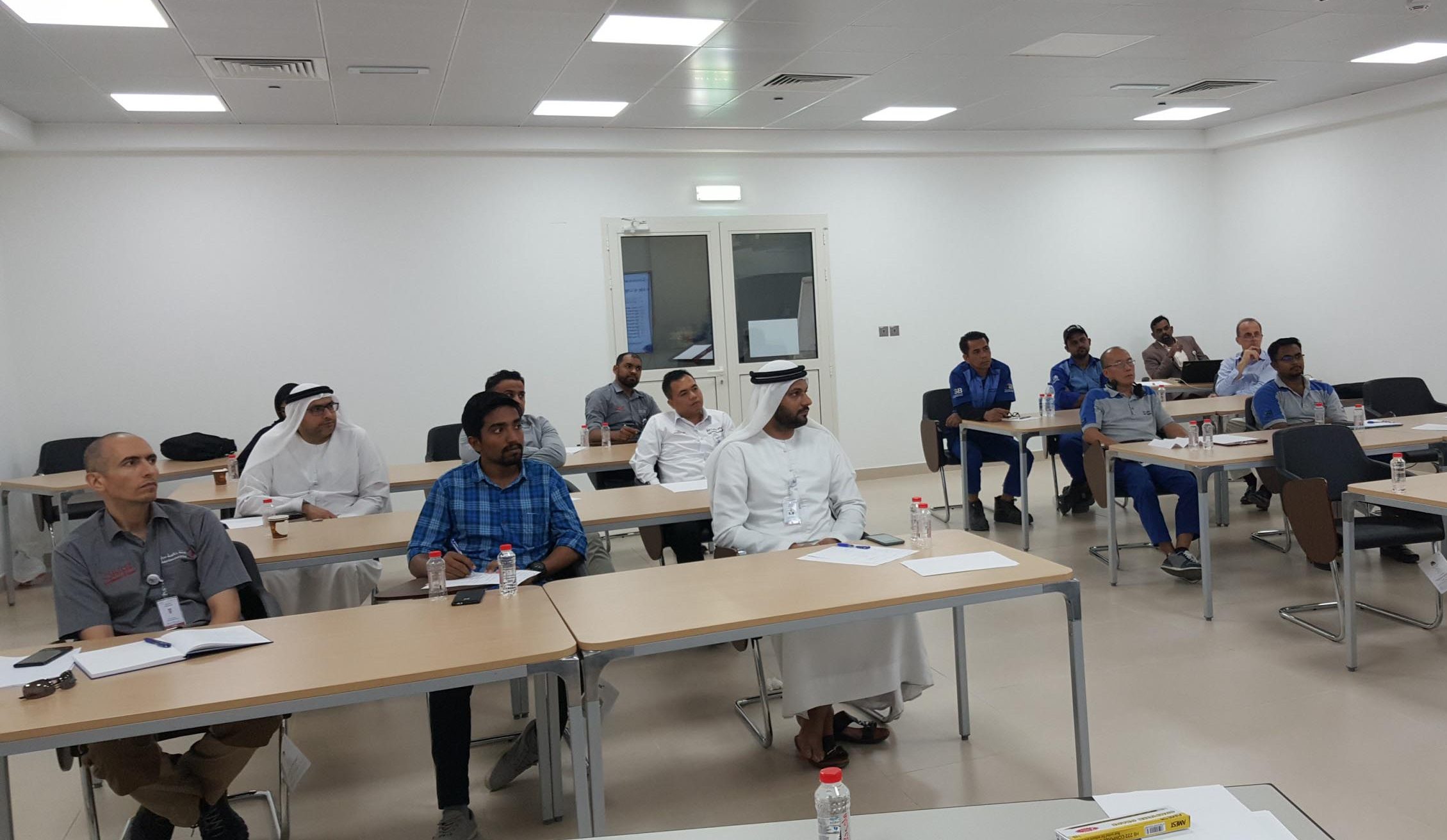 Dubai: The Dubai Government Workshop (DGW) recently announced the conclusion of a training course, organized with an aim to enhance the capabilities of vehicle damage evaluators. The initiative falls in line with DGW's efforts to empower and enable its staff to effectively contribute to ensuring the efficiency and safety of vehicles and leading services, thereby supporting Dubai Government's journey towards excellence. The two-day training course focused on training DGW staff on best practices in the assessment of vehicle damage, adhering to the highest international standards. Furthermore, the workshop also focused on capacity building in the area of maintenance and repair and discussed advanced technologies and materials that are being used in vehicle manufacturing.
Fahad Ahmed Al-Raeesi, Deputy Executive Director of Dubai Government Workshop, affirmed DGW's commitment to developing and implementing such integrated training programs to enhance the skills of employees within its various departments and sections. Such initiatives form part of the Workshop's efforts to move ahead on the path of excellence by offering leading services to customers in accordance with the highest international standards and best practices, he added.
He further pointed out that enhancing the skills of vehicle damage evaluators is an investment in human capital; and that the adoption of best practices and highest international standards by DGW to ensure the safety and happiness of customers support the nation's efforts to make happiness part of institutional culture.
Al Raeesi added: "We highly appreciate the dedication and commitment of our vehicle damage assessment team in supporting our strategy to integrate innovation and technology to improve the quality of fleet maintenance and management. This plays a significant role in supporting excellence pursued by the governments of both Dubai and the UAE. The initiative was a result of our fruitful cooperation with leading private sector entities, and we believe such partnerships enable us to further enrich our employees' skills and knowledge by providing them with innovative learning experiences. This will help us upgrade the quality of services offered by DGW keeping pace with the rapid technological advancements and thereby meeting the current and future needs of our customers to support the Dubai Government's vision for excellence."
The training course for vehicle damage evaluators was held as part of a comprehensive learning and development program for all DGW employees. The program was organized with the support of key private sector partners including Arwani Trading Company and AkzoNobel, one of the leading paints and dye companies in the world. The continuous learning program builds on the team's knowledge and experience in assessing vehicle damages at all levels, based on the latest techniques and technologies that are constantly evolving with the adoption of new materials and methods in vehicle manufacturing.