Dubai Food Park Explores Strategic Partnerships with Entities in Western Australia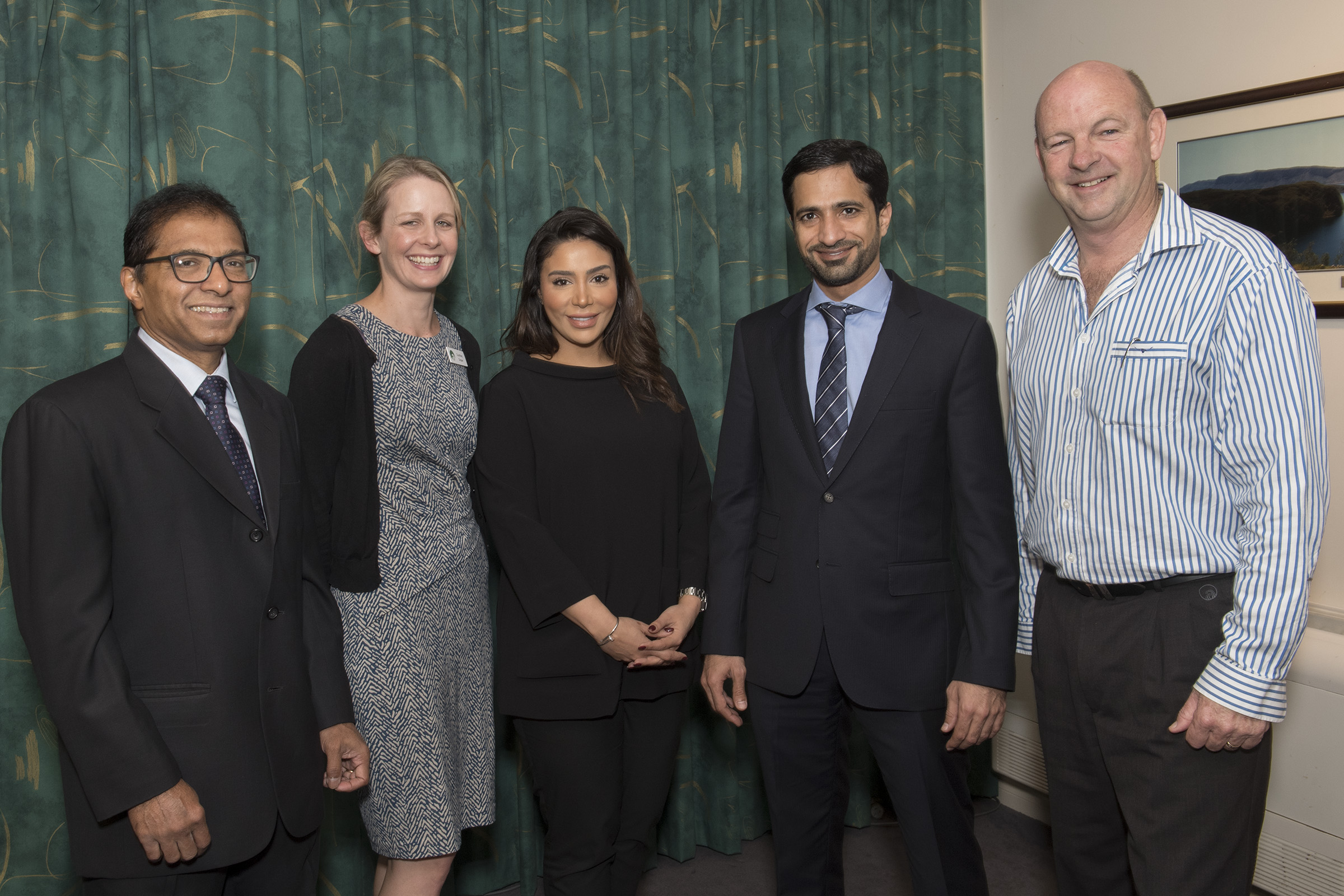 Dubai-UAE: 8 November, 2017 – A delegation from Dubai Food Park (DFP), the region's largest specialized zone dedicated to serving the rapidly growing food sector, visited Perth, the capital of Western Australia, to explore emerging opportunities for cooperation with regional public and private sector entities active in the food industry between Australia and UAE. A key priority area for the delegation was the re-export of Australian products passing through Dubai to reach African markets
The delegation, led by Abdulla Belhoul, Chief Executive Officer of Dubai Wholesale City, introduced Dubai Food Park and highlighted its role in supporting Dubai's economic diversification efforts, and increasing the UAE's GDP and non-oil trade.
During a visit to the Department of Primary Industries and Regional Development (DPIRD) of Western Australia, the delegation met with Carolyn Hine, Senior Business Development Officer at the Agribusiness Expansion Unit of the Department of State Development of Western Australia, and Rehana Khan, Executive Officer of the State of Western Australia. Several senior officials of the Western Australia State Government were also present at the meeting. As part of the itinerary, the DFP delegation also toured a commercial property development on Baile Road in Canning Vale.
Participants exchanged their experiences and best practices in economic diversification, examined potential synergies, and brainstormed on the most effective ways of boosting trade between the UAE and Australia. In addition, they discussed how Dubai Food Park can help companies from Western Australia achieve their international expansion objectives.
Abdulla Belhoul presented an overview on Dubai Food Park to an audience comprising decision-makers from the public sector as well as business stakeholders at the Chamber of Commerce and Industry of Western Australia. He provided a detailed outline of the diverse components of Dubai Food Park, and outlined DFP's vision of shaping an enabling food trade environment that provides a full suite of services under one umbrella to ensure high operational efficiency, flexibility, as well as speed and ease of doing business.
Speaking on the visit, Abdulla Belhoul said: "The UAE and Australia enjoy long-established relations based on common interests. We hope our visit will contribute to strengthening the spirit of cooperation between our two countries. Through forging strategic partnerships with entities in Western Australia, we aim to boost the exchange of expertise and launch joint endeavors to develop the food sector."
He added: "During our visit, we conducted negotiations to create a framework for collaboration with all relevant stakeholders across the public and private sector in Western Australia. Our hosts showed significant interest in Dubai Food Park and great confidence in its ability to meet the needs of international business partners interested in entering the Middle East market and setting up operations in Dubai."
Bilateral trade relations between the UAE and Australia are robust and evolving rapidly. The UAE is Australia's largest trading partner in the Middle East with two-way goods and service trade worth US$8.8 billion in 2015. Meanwhile, the exports of goods and services from Australia to the UAE grew by 10.5 percent to US$4 billion in the same year. In addition, about 10 percent of total food imports to Dubai originate in Australia.