Dubai firm to observe International Translation Day with a unique initiative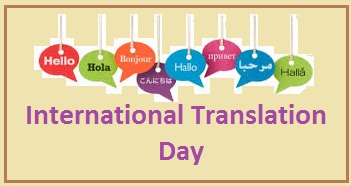 DUBAI: – Lingo Orbit, a leading linguistic and strategic communication agency in Dubai, takes pride to announce an inspiring and challenging initiative on the occasion of International Translation Day which falls on 30th September every year. The initiative aims to translate minimum 10 classical literature books from different languages to Arabic within one year, which will be published on the next international translation day.
By launching this unique and challenging initiative, we would like to support the Arabic language initiative declared by His Highness Sheikh Mohammed bin Rashid Al Maktoum, UAE Prime Minister, Vice President and Ruler of Dubai, which aims to encourage individuals and institutions that promotes Arabic language," said Naseem Hamza Ahmed, Managing Director of Lingo Orbit.
"We invite enthusiastic translators from different parts of the world to join this initiative and utilize this opportunity. Lingo Orbit will support the translators for proofreading and editing and publishing the translated books under their name within the timeline," he said.
"Valuable awards and shields will be given out for all selected participants.  Leading publishers and award committees have already shown their enthusiasm and willingness to be the part of this exciting initiative. Thus, we will be able to nominate the best translated books for internationally recognized translation awards," he further said.
We also invite the readers to suggest their favorite literature books that they think should be translated into Arabic through our social media channels as we would like to give preference to the readers' opinion.
For those who are interested to join the initiative should fill the form through the link shared on social media channels before: 1 December 2019.