COVID-19 Update: DIFC Reopens for Business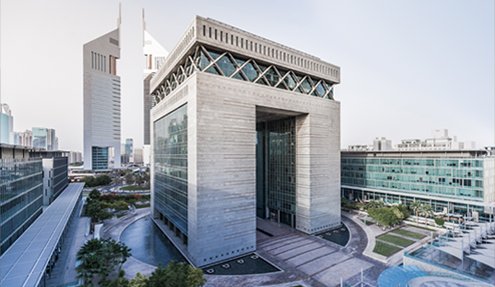 Dubai: Dubai International Financial Centre (DIFC), the leading international financial hub in the Middle East, Africa and South Asia (MEASA) region, has welcomed back clients, visitors, retailers and restauranteurs at the Centre.
The health and safety of the DIFC community remain the utmost priority. The Centre will continue to enforce strict pre-cautionary measure as per Dubai and UAE Government guidelines to minimize the spread of COVID-19, including directives on hygiene, sanitisation, and social distancing.
Offices, private sector businesses and retail units can operate at 100% capacity ensuring all the pre-cautionary measure and social distancing requirements are adhered to. Opening hours will adhere to timings permitted for public movement.
Food & Beverage outlets will operate at their own capacity providing that they maintain safety and hygiene precautions. This includes placing dining tables two metres apart for all customers. Alternatively culinary outlets will be required to establish separators or screens between tables.
Indoor gyms, fitness centres, entertainment centres, hairdressers and barbers will operate at 50% capacity for all services.
As part of the precautionary measures, all visitors, tenants and employees will undergo temperature screenings and checks at all entrances. They are also mandated to wear face masks at all times upon entering and whilst inside DIFC buildings. This includes visitors entering Gate Avenue to access third party buildings.