Communication Forum to Open on Wednesday in Sharjah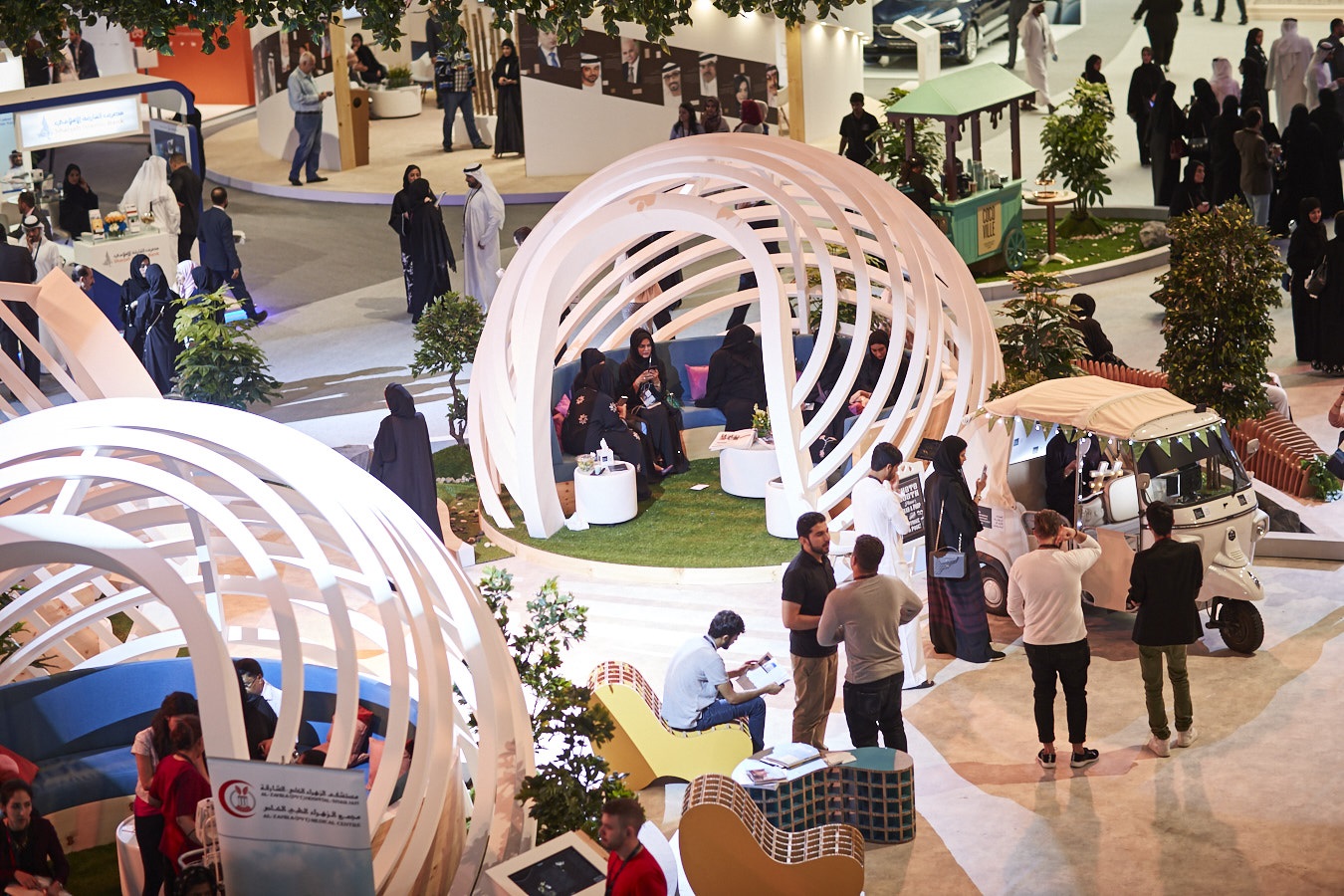 SHARJAH- The 7th edition of the International Government Communication Forum (IGCF) begins on Wednesday with the participation of 40 influential speakers from 16 countries taking part in 19 interactive sessions, panel discussions and workshops to explore the future of governments in the digital age.
Held under the patronage of Sharjah Ruler, the event on March 28-29 at Expo Centre Sharjah is being organised by the International Government Communication Centre, a subsidiary of Sharjah Government Media Bureau.
Themed 'Digital Millennium… Where To?', IGCF 2018 will bring together heads of state, ministers, diplomats, policy makers, media experts and government officials from around the world to address 'The Future of Government Communication in the Age of the Digital Community'. The Forum anticipates 3,000 delegates from five continents, who will share deeper insights and understanding from the speakers' vast and varied local and global experience in communication.
Among some of the most prominent figures participating in this year's Forum are Sean Spicer, former White House Press Secretary (2017) and Lech Walesa, former President of Poland, the Nobel Peace Laureate and leading activist who contributed to the fall of Communism in the Eastern Bloc.
The Forum also features a stellar line-up of global technology leaders and entrepreneurs, including Sir Timothy Berners-Lee, inventor of the World Wide Web or Internet and President of the Open Data Institute, Steve Wozniak, co-founder of Apple, Jimmy Wales, founder of Wikipedia, Selim Edde, Director of Public Policy and Government Relations at Google Middle East and 14-year-old genius Tanmay Bakshi, the youngest Artificial Intelligence (AI) expert in the world and a member of IBM's AI Team in Canada.
Other prominent speakers include Vanessa D'Ambrosio, former Captain Regent of San Marino and HE Noura Al Kaabi, UAE Minister of Culture and Knowledge Development.
Besides, local, federal and foreign government communication experts will be out in force at the annual global Forum, such as  Mustafa El Khalfi, Moroccan Minister of Communications and Spokesperson of the Moroccan Government and  Majd Shweikeh, Jordanian Minister of Information and Communication Technology.
They will be joined by Alex Aiken, Executive Director of UK Government Communications, Fahim Kibria, CMO at Kotler Impact Inc. from Canada, Simon Anholt, Policy Advisor and Founder of the Good Country Movement and Good Country Index, and Gavin Anderson, Director of British Council, UAE.
Exciting Sessions on Day One  
 IGCF 2018 will begin on Wednesday with the agenda-setting session 'Governments and the Private Sector… Responsibilities and How They Fit in the Age of Digital Communities' with HE Mustafa El Khalfi, Sean Spicer and Naguib Sawiris, CEO of Egypt's Orascom Telecom Media and Technology Holding. The session will be moderated by  Mohammed Khalaf, Director General of Sharjah Media Corporation.
This will be followed by eight interactive addresses, starting at 10:50am with Tanmay Bakshi discussing the 'Challenges and Opportunities inherent in Artificial Intelligence as the key to the future of government communication. The second address on the 'Role of Young Leaders in Future Governments' will be headlined by HE Noura Al Kaabi, UAE Minister of Culture and Knowledge Development, at 11:10am. The third address will be by Sir Timothy Berners-Lee tackling the Future of Open Data, at 11:25am.
At 11:55am, Khalifa Hassan Al Shamsi, Chief Corporate Strategy and Governance Officer at Etisalat Group, will speak about 'The Telecommunication Sector and Supporting Future Governments'. Simon Anholt will discuss on how nations can improve government communication practices to officially become a 'Good Country' at 12.10pm
The sixth interactive address will be given at 2:15pm by Alex Aiken who will discuss '100 Years of Government Communication'.
In addition, there will be two interactive debates on the first day, where Fahim Kibria will speak on government communication skills from 10am-12pm. Canadian marketing consultant and motivational speaker Heath Slawner will be addressing the audience from 12:30-1:10pm. He will look at how nations can advance public interaction and harness government communication to inspire communities.
TV Host Neshan Derartinian Discusses 'Media Charisma'
At 12pm, the Sharjah Press Club is hosting an interactive session titled 'Media Charisma' by popular Lebanese TV presenter Neshan Derartinian. Other activities on the opening day also include a talk titled 'Digital Diplomacy in Government Communication' by Dr Mohammed Ayesh, head of Mass Communication Department at the American University of Sharjah.
For the first time since its inception in 2012, IGCF will serve as the venue for the third session of the 15th edition of Sharjah Children Shura Council. The closed-door brainstorming session will take place at 11:30am on Wednesday.
The first day will also see several workshops, most notably 'International News and Multimedia Industry', which is organised by the Sharjah Press Club in collaboration with the Thomson Reuters Foundation. The workshop, held from 9.00am-5.00pm, seeks to boost the capabilities of journalists by addressing new skills and expertise.
Also on Wednesday, a workshop titled 'Looking to the Future: How the Digital Age Affects Government Communication and the Goals of Sustainable Development', is being hosted by the United Nations from 9.00am-3.00pm. The Forum will also see other workshops conducted by LinkedIn, the professional networking platform and UTURN, a Saudi entertainment network that transmits its programmes on You Tube.
IGCF has established itself as a global event that attracts policy makers, communication experts and stakeholders from across the world due to its high-profile agenda and its role in highlighting major issues concerning government communication. The Forum also serves as a transparent platform to raise important issues and discuss changes, recommendations and innovative solutions facing the challenges of government communication.