Cinema Akil wraps up the season with a variety of films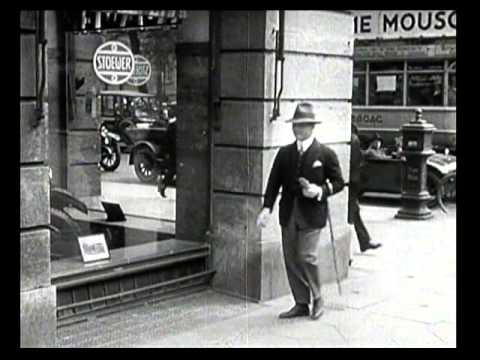 DUBAI-  August kicks off with the mesmerizing HAPPY AS LAZZARO – a tale of a young peasant, and a nobel-man who become lifelong friends.  "Alice Rohrwacher's heady, ambitious third film mixes time-bending fabulism with contemporary social critique to gradually exhilarating effect" – Variety
Can't resist the cuddly fluffiness yet don't understand why cats are so weird? Come join us to find out, or simply enjoy the sight of adorable paws on our special Cat Weekend with lots of fun and meow. Bring your loved ones of all ages. Your instant purr fix is right here with CATVIDEOFEST and so much more!
August continues  with WELDI – the Tunisian family drama, tackling contemporary matters between a father and a son.  Our Debatable Series is back this month with Maher Abi Samra's documentary A MAID FOR EACH. An in-depth look at the treatment of foreign workers in Lebanon – exposing the hierarchy of the "madames of Lebanon" and domestic help.
August ends with Straight out of Berlin – Berlin has been the backdrop and the star of many movies from early silent flicks over cold war spy thrillers to dramas about the fall of the wall and the reunification. Join us for a series of films that show the changing face of the German capital including the 1987 Cannes winning WINGS OF DESIRE, BERLIN BOUNCER, a documentary exploring the nightlife of Berlin in the late 1980s, and the comical GOODBYE LENIN!
All screenings taking place at Cinema Akil will be ticketed. Tickets will be available for sale at Cinema Akil's box office and www.cinemaakil.com.
STRAIGHT OUT OF BERLIN
BERLIN: SYMPHONY OF A GREAT CITY [Die Sinfonie der Großstadt]
Directed by: Walter Ruttmann
1927 | Germany | G | Documentary, Silent Film | German | English sub. | 65 min
The documentary "Berlin, Symphony of the City" is one of the most famous silent classics from Germany. The film shows a day in the life of the city, from the empty streets in the morning to the hectic pace of the day and the pleasures of the evening, telling of workers, employees and schoolchildren, commercial councillors, mannequins and beggars. Of cars, trams and trains, love, marriage and death, slaughterhouse, Wannsee and zoo. From the rhythm of the big city with all its contrasts.
With his colored short film experiments and commercials, Walther Ruttmann created the world's first abstract animated films in the early 1920s. He was a pioneer of modern multimedia art. The travelogue "Melodie der Welt" became the first German sound feature film. With the radio play "Weekend" Ruttmann created the first "In der Nacht" transforms music to images and is a prototype of modern music videos.
ONE, TWO, THREE
Directed by: Billy Wilder
1961  | USA | 13+ | Drama, Comedy | German, English, Russian | English sub. | 110 min
In West Berlin during the Cold War, Coca-Cola executive C.R. 'Mac' Macnamara is given the task of taking care of his boss' socialite daughter. When Scarlett surprises Mac by announcing she has married Otto Piffi, a young East German Communist with ardent anti-capitalist views.
Featuring a brilliant performance by James Cagney and classic fast-and-furious dialogue, this hysterical, hilarious satire on American cultural imperialism is Billy Wilder at his best. Interestingly, the shooting started before the construction of the Berlin Wall – but then one morning the wall went up, forcing the crew to relocate to Munich.
A COFFEE IN BERLIN  [OH BOY]
Directed by: Jan-Ole Gerster
2012 | Germany | 13+ | Drama, Comedy | German, English | English sub. | 82 min
Niko Fischer is living from day to the next.  He has dropped out of law school. He roams through Berlin, observing people in the city and lets himself drift around. One day everything changes: Niko's father stops his monthly payments, a psychologist revokes his driver's license, a neighbour complains about life and starts crying, an acquaintance from school admits that she was once madly in love with him at school. An old man in a pub shares a traumatic childhood experience. By the end of it, the old man is dead and Niko may have shown something like sympathy and a sense of responsibility for the first time. It's finally time for him to grow up.
 GOOD BYE LENIN!
Directed by: Wolfgang Becker
2003 |  Germany  | G | Comedy, Drama, Romance | German, English, Russian | English subs | 121 min
Berlin (East) in autumn 1989: Alex Kerner's mother is in a coma after a heart attack and misses the fall of the Berlin Wall. She awakes in summer 1990. Her doctor declares that excitement of any kind could be fatal. Alex must conceal the fall of the SED regime from her. He and his friends pretend to the sick woman that the GDR still exists; the illusion remains perfect until one day the truth can no longer be concealed.
The clever comedy was the most successful film of the year in 2003.
WINGS OF DESIRE [DER HIMMEL ÜBER BERLIN]
Directed by: Wim Wenders
1987 | Germany, France | 13+ | Drama | German, English, French, Turkish, Hebrew, Spanish, Japanese| English sub. | 128min
The film tells the story of the two angels Cassiel and Damiel, who dared to contradict God and were therefore transferred from him to earth, to Berlin. The two disembodied figures are only visible to children, but when Damiel falls in love with the beautiful trapeze artist Marion, he is driven only by the desire to become a human being and thus be visible. He meets the American actor Peter Falk, who used to be an angel himself and advises Damiel to take the big step and give up his existence as an angel. Ultimately, Damiel determines that he must experience humanity in full, and breaks through into the real world to pursue a life with Marion.
VICTORIA
Directed by: Sebastian Schipper
2015 | Germany | 15+ | Crime, Drama, Romance | German, English, Spanish, Turkish | English sub. | 140 min
Victoria, a young woman from Madrid, meets four young Berlin guys outside a club. Sonne and his gang have got themselves into hot water and Victoria ends up as their driver. But what starts as a big, crazy adventure quickly turns into a nightmare. At the crack of dawn, Victoria and Sonne suddenly realize: it's all or nothing… A journey to the end of the night – breathless, captivating, romantic. A film about a youth that wants more. About a crazy love at first sight. About the wild heartbeat of the big city.
BERLIN BOUNCER
Directed by: David Dietl
2019 | Germany | PG-18 | Documentary  | German, English | English sub. | 87 min
In the late 1980s, Frank Künster came from West Germany to Berlin, where Smiley Baldwin, an American G.I., was guarding the border to East Berlin, and Sven Marquardt, a young punk and photographer on the other side of the Wall, was surprised to see it fall. It was not long before all three found themselves caught up in the city's wild nightlife of the 1990s, where they soon became the legendary 'guardians' of the city's hippest clubs.
"Berlin Bouncer" is a real-life story about growing up at the age of 50 and the diversity of our paths through life. Based on the three biographies of Berlin's most legendary bouncers, the film chronicles an exciting piece of the city's cultural history from the time of the fall of the Berlin Wall up to the pulsating present. We are appropriately accompanied by the extraordinary sound of a city and its clubs that has become a kind of second heartbeat for the three protagonists and partygoers.
THE PASTA DETECTIVES [RICO, OSKAR UND DIE TIEFERSCHATTEN]
Directed by: Neele Leana Vollmar
2014 | Germany | G | Adventure, Crime, Comedy, Family  | German | English sub. | 96 min
Little Rico, who describes himself as "deeply gifted", lives in Berlin-Kreuzberg with his mother, who doesn't have much time for him. His loneliness changes when he meets the gifted Oskar. The friendship is put to a first test when Oskar doesn't turn up at an agreed meeting. Rico learns that his new friend was kidnapped and manages to free him and expose the perpetrator.
The bestseller adaptation "The Pasta Detectives" is a sensitive and adventurous children's film with two charismatic actors in the title roles.
Filmmaker Neele Leana Vollmar received a good deal of praise from critics for her bestseller adaptation (the comics that are spliced into the film are also from the book). "Finally, a real children's film!" read one headline in the FAZ, and epd Film also offered its praise: "There has rarely been so much earnestness combined with quick-witted humour in a children's film."
// RELEASES
 PAVAROTTI
Directed by: Row Howard
2019 | USA, UK | 13+ | Documentary, Biography, Music | English, Italian | Arabic, French sub | 110 min
PAVAROTTI is a riveting film that lifts the curtain on the icon who brought opera to the people. Academy Award winner Ron Howard puts audiences front row and center for an exploration of The Voice…The Man…The Legend. Luciano Pavarotti gave his life to the music and a voice to the world. This cinematic event features history-making performances and intimate interviews, including never-before-seen footage and cutting-edge Dolby Atmos technology.
 WELDI [DEAR SON]
Directed by: Mohamed Ben Attia
2018 | Tunisia, Belgium, France | 13+ | Drama  | Arabic | Eng. Sub | 100 min
Riadh is about to retire from his work as a forklift operator at the port of Tunis. The life he shares with his wife Nazli revolves around their only son Sami, who is preparing for his high school exams. The boy's repeated migraine attacks are a cause of much worry to his parents. But when he finally seems to be getting better, Sami suddenly disappears…
HAPPY AS LAZARRO (Lazzaro felice)
Directed by: Alice Rohrwacher
2018 | Italy, Switzerland, France, Germany | G | Drama, Fantasy | Italian | English & Arabic Subs | 125 min
This is the tale of a meeting between Lazzaro, a young peasant so good that he is often mistaken for simple-minded, and Tancredi, a young nobleman cursed by his imagination. Life in their isolated pastoral village Inviolata is dominated by the terrible ­Marchesa ­­Alfonsina­de ­Luna,­the­ queen ­o f­­cigarettes.­ A loyal bond is sealed when Tancredi asks Lazzaro to help him orchestrate his own kidnapping. This strange and improbable alliance is a revelation for Lazzaro. A friendship so precious that it will travel in time and transport Lazzaro in search of Tancredi. His first ­time ­in ­the­ big ­city,­Lazzaro ­is­ like ­a ­fragment­ of the past lost in the modern world.
// SPECIALS
A CAT WEEKEND SPECIAL
KEDI
Directed by: Ceyda Torun
2016 | Turkey, USA | G | Documentary | Turkish | English sub. | 79 min
Hundreds of thousands of cats roam the metropolis of Istanbul freely. For thousands of years they've wandered in and out of people's lives, becoming an essential part of the communities that make the city so rich. Claiming no owners, these animals live between two worlds, neither wild nor tame – and they bring joy and purpose to those people they choose to adopt. In Istanbul, cats are the mirrors to the people, allowing them to reflect on their lives in ways nothing else could.
CATVIDEOFEST
Directed by: Miscellaneous
VARIOUS | USA | G | Short Documentary | N/A | 70 min
Each year, CatVideoFest curates a compilation reel of the latest, best cat videos culled from countless hours of unique submissions and sourced animations, music videos, and, of course, classic internet powerhouses. Screening events take place all over the world in a host of venues and raise money for cats in need, often through partnerships with local cat charities, animal welfare organizations, and shelters to identify how best to serve cats in the area. The all-new edition will begin in February of 2019 and Oscilloscope plans to bring CatVideoFest to hundreds of theaters around the globe where patrons can enjoy the shared experience of communal joy that these videos bring out. What better way for us humans to come together than by watching cats?
A CAT IN PARIS [UNE VIE DE CHAT]
Directed by: Alain Gagnol, Jean-Loup Felicioli
2010 | France, Netherland, Switzerland, Belgium | G | Animation, Adventure, Comedy | English dubbed | N/A | 65 min
Dino is a cat that leads a double life. By day, he lives with Zoe, a little girl whose mother, Jeanne, is a police officer. By night, he works with Nico, a burglar with a big heart.One day, Dino the cat brings Zoe a very valuable bracelet. Lucas, Jeanne's second-in-command, notices this bracelet is part of a jewellery collection that has been stolen.One night, Zoe decides to follow Dino. On the way, she overhears some gangsters and discovers that her nanny is part of the gangsters' team…
 THE CAT RETURNS [NEKO NO ONGAESHI]
Directed by: Hiroyuki Morita
2002 | Japan | G | Animation, Drama, Fantasy | English dubbed | N/A | 75 min
RENT-A-CAT [RENTANEKO]
Directed by: Naoko Ogigami
2012 | Japan | G | Drama, Comedy | Japanese | English subs. | 110 min
Sayoko rents out cats. Every day she walks along the banks of the river towing her animals in a little handcart, with a parasol to shade her against the heat and a megaphone over her mouth: 'Cats for rent! Are you lonely? Why not rent a cat?' A wonderful idea, thinks one old lady, for if I were to buy a cat at my age she would certainly outlive me … Delighted to, intones a father, for a cat won't mind if I smell like an old man … Oh, yes, chimes in an employee at a car rental company, I really am all alone … Sayoko's cat rental helps lonely people fill the emptiness in their hearts. But Sayoko too is lonely; ever since her grandmother's death she has lived with the cats in an overgrown haven in the midst of the big city where all she hears – apart from the cats meowing – are her eccentric neighbour's insults. One day, a young man turns up from Sayoko's past. He follows her home and all at once Sayoko's life seems to fall apart …
DEBATABLE SERIES
A MAID FOR EACH [MAKHDOUMIN]
Directed by: Maher Abi Samra
2016 | Lebanon, France, Norway, United Arab Emirates | 13+ | Documentary | Arabic, Amharic | English subs | 67 mins
Domestic work is a real market in Lebanon, segmented according to the national and ethnic origins of the workers and in which the Lebanese employer is master
and the worker the property. Zein owns a domestic worker agency in Beirut. He arranges for Asian and African women to work in Lebanese households and assists his clients in choosing "mail-order" housemaids that will best suit their needs. Advertisement, justice, police are on his side. He decides to open his agency for us.