Chedi Muscat Introduces a Series of Spa Retreats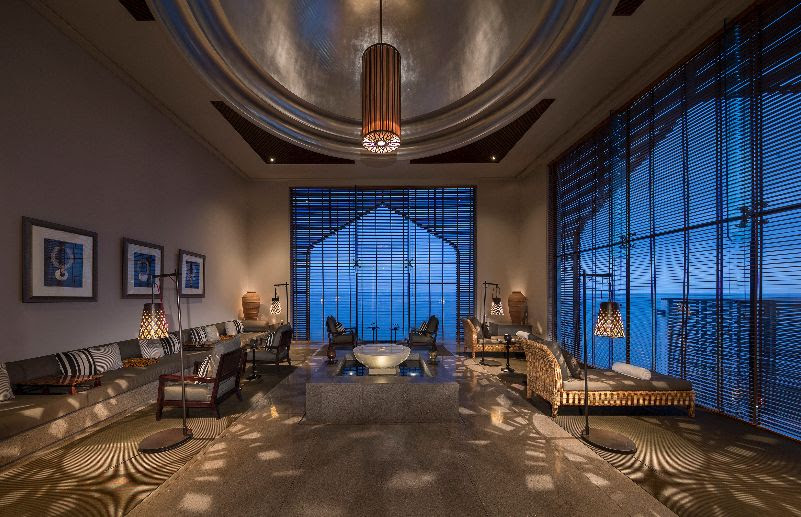 Muscat: The Chedi Muscat is introducing a series of 3-, 5- and 7-night spa retreats that bridge East and West on the crossroads of the Arabian Peninsula.
The most indulgent of the Luxury Wellness Escapes includes a consultation with the spa director, two 2-hour rituals, two 90-minute massages and one 60-minute beauty treatment, a manicure or pedicure and dolphin-watching excursion.
While any traveller on holiday might book any of the Escapes, travellers of a particular mind-set were foremost in the minds of the package planners at GHM, the hotel's operator.
"This isn't so much an opportunity for a holiday as it is an opportunity to affect one of those major resets," said Morton Johnston, the hotel's general manager. "It's an investment on the first day of the rest of your life." The venue for these Escapes is founded in the resort's 800 square-metre spa where 13 fully contained suites exemplify the virtues of understated elegance.
Beyond the spa, the resort's wellness assets also factor into the Escape's gameplans: the 103-metre Long Pool, the Health Club with state-of-the-art fitness equipment, Pilates equipment, free weights and Kinesis wall, the Euroclay tennis courts and a 370-metre stretch of private beach.
"We're a world within a world," said Johnston. "To really effect the kind of change we're striving for, you've got to be in a place that fulfils needs around every corner."
GHM opened The Chedi Muscat in January of 2003. The resort was designed by Jean-Michel Gathy and burst upon the scene as Oman's first contemporary hotel, melding elements of Omani architecture and Zen aesthetics. The new Luxury Wellness Escapes step up the possibilities from two full days to four full days to six full days.
The 2-day Escape includes accommodation for three nights in a Chedi Club Suite, one consultation with the spa director, one 2-hour Indulgent Oriental or Nurturing Envelopment Ritual, one 60-minute Rejuvenating Beauty Ritual and one cooking class.
The 4-day Escape includes accommodation for five nights, all of the 2-day benefits, as well as one 90-minute therapeutic massage, a manicure or pedicure and a dolphin-watching cruise.
And the 6-day Escape includes accommodation for seven nights, all of the 4-day benefits, as well as two of the Rituals and two massages. All of the Escapes include access to the health club and group wellness activities. Personal training classes are also available.