Celebrate Summer with Rixos Bab Al Bahr Ultra All Inclusive  GCC Residents Offer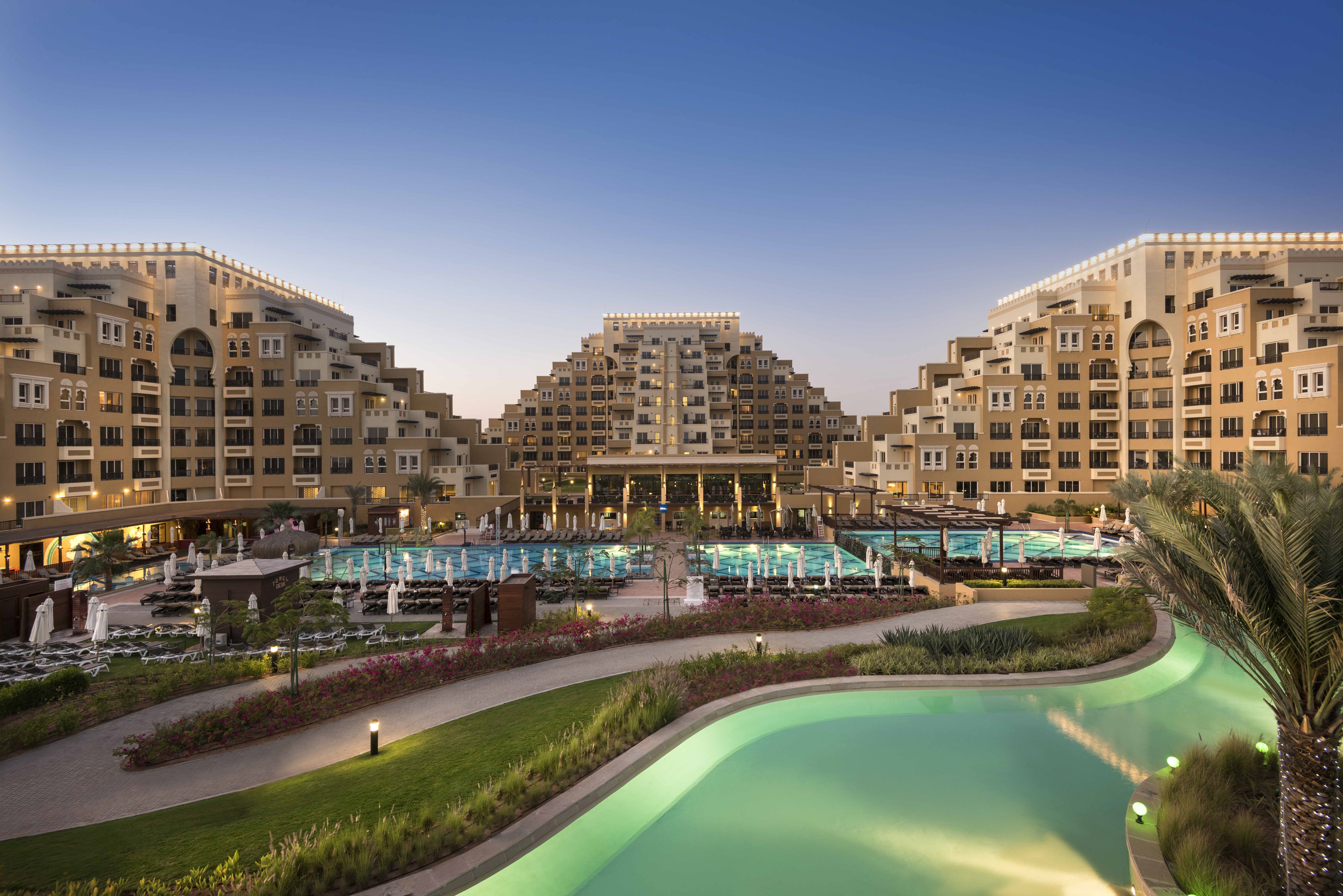 Ras Al Khaimah, 23 July 2019: GCC residents rejoice, it's time to pack your bags and head to Rixos Bab Al Bahr to enjoy a well-earned summer break in Ras Al Khaimah's first ultra-all-inclusive hotel.
Offering a 20% discount based on booking a Premium room category and above with a minimum of three nights stay for people residing in the GCC, this offer was tailored with families in mind – with every details fine-tuned to offer exploration, recreation and relaxation.
Creating the ultimate getaway with its ultra all inclusive concept, guests can enjoy fresh, local seafood at Fish Bone, Turkish delights at Lalezar restaurant or dine on steaks and international cuisine at Meat Point and Seven Heights. On the casual side, Toast'n Burger serves artisanal fast food, while Su Bar provides easy poolside lunch. Last, Ras Al Khaimah's most exclusive nightclub, Inferno, will lit your evenings as dinner turns into dancing.
Parents looking for a day of guilt-free indulgence can relax in one of the private beach's coveted cabanas or recharge with a couple's massage at Anjana Spa, Ras Al Khaimah's largest Spa. Meanwhile, children are entertained at the hotel's kids facility Rixy Club, whose dedicated team will keep them engaged with fun activities and interactive games, from art & craft, workshops, pool games to mini disco.
Rixos Bab Al Bahr is located on the pristine beach of Al Marjan island, a world-class man- made island, nestled in Ras Al Khaimah, one of the United Arab Emirates' best kept secrets. Inclusive and exclusive in style, Rixos Bab Al Bahr comprises of three pyramid shaped buildings, each flowing into the next, acting as one complex and intermediating into a main central courtyard and a large swimming pool, complemented with marvelous resort facilities linked with waterways. The Resort accommodates 650 rooms and suites, mostly with spectacular views of the Arabian Gulf, Al Marjan Island and Ras Al Khaimah beachfront. Rixos Bab Al Bahr offers large conference and banqueting facilities, splendid array of multi dining food and beverage outlets and leisure activities featuring the signature Rixos spa with a stunning Turkish Hammam and a temperature controlled outdoor swimming pool, water sports, tennis court, kids and teens clubs, a show stage and a nightclub. Rixos Bab Al Bahr is also the first "Ultra All Exclusive" property of this magnitude in the United Arab Emirates. The resort offers the region an opportunity to explore and enjoy the "Ultra All Inclusive" concept in a tranquil haven of joy, rest and relaxation.
Rixos Hotels is one of the world's fastest-growing, all-inclusive resort companies with a strong presence in Turkey, UAE, Egypt, Russia and Europe. In addition to the all-inclusive concept, Rixos offers a variety of trendy Urban Resorts and theme park The Land Of Legends. Rixos currently has 25 resorts and hotels under its brands, representing more than 9,000 rooms. Rixos Hotels welcomes more than 1 million guest annually. Rixos Hotels is one of only a handful of iconic resort brands that caters to both high-end transient and group customers. It is recognized as one of the leading luxury destination brands in Turkey, CIS countries and the Middle East due to its best-in-class facilities, dining options and entertainment venues. Each unique property is able to capture the traditions of its surrounding while providing signature experiences, unforgettable sensory offerings, and unparalleled level of tailored services.
Through Rixos Hotels' passion for entertainment, activities, gourmet and wellbeing they create a lifestyle experience which immerses everyone on a journey beyond their destination. Families and friends indulge in the carefree approach.  They can think of nothing whilst Rixos Hotels think of everything.
Celebrated cuisine, a spirited vibe, a rich program of activities and entertainment and tranquil rituals ensure guests of all ages to enjoy a feast for the senses, from day to night. Rixos Hotels' expertise for balancing vibrant, luxury ambience with their multi-generational entertainment and adventures truly defines the Rixos experience.
At Rixos the ultra-all-inclusive is all-exclusive.