Bolshoi Ballet Deliver Extraordinary Performance at Abu Dhabi Classics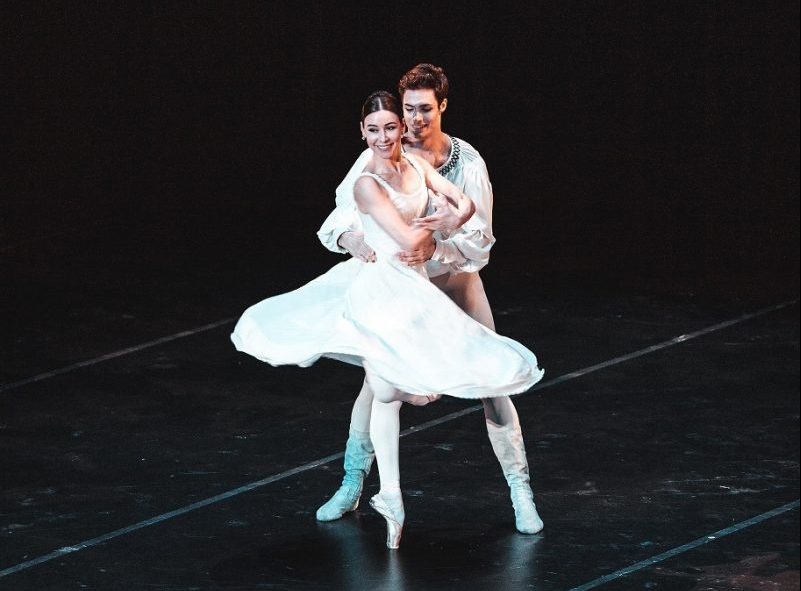 Abu Dhabi: Held under the patronage of HH Sheikh Abdullah bin Zayed Al Nahyan, Minister of Foreign Affairs and International Cooperation of the UAE, the ninth season of Abu Dhabi Classics shone the spotlight on the true magic of ballet with a captivating Stars of the Bolshoi Ballet evening at Cultural Foundation on Friday, January 31.
Celebrated ballerinas Kristina Kretova, Eleonora Sevenard, Margarita Shrayner and Bolshoi's prima, Anastasia Stashkevich, were joined by world-famous male contemporaries Denis Rodkin, Vyacheslav Lopatin, Igor Tsvirko and Jacopo Tissi, in a two-act performance of grace and beauty, taking the audience on a journey through some of the finest ballets in history.
The evening opened with a pas de deux from 'Sleeping Beauty' and the famed balcony scene from 'Romeo and Juliet'. Stashkevich and Lopatin then took to the stage in a duet from 'Chroma', and then Rodkin and Sevenard stunned the audience with their 'Spartacus' performance. Act One then closed with a spectacular performance of 'The Flames of Paris' and 'The Dying Swan'.
In Act Two, the audience were treated to pas de deux from 'Swan Lake', 'Carmen Suite', 'La Sylphide', 'Russian Dance' and 'The Nutcracker' with the enthralling evening of ballet ending with grand pas de deux from 'Don Quixote'.
Abu Dhabi Classics, presented by the Department of Culture and Tourism – Abu Dhabi, brought to you by du Live and produced by Flash Entertainment, continues Saturday 1 February with a performance by French solo pianist Lise de la Salle at the Cultural Foundation.
Limited tickets for the week-long unique and immersive experience are still available. Celebrate the 250th anniversary of Beethoven's birth with the Hamburg Symphony Orchestra on Wednesday 5 February at Emirates Palace Abu Dhabi and enjoy the season finale with famed Arab singer Magida El Roumi at du Arena, Yas Island on Friday 7 February, among five stunning shows to come.