Bollywood Actress Jacqueline Fernandez at Saudi airports goes viral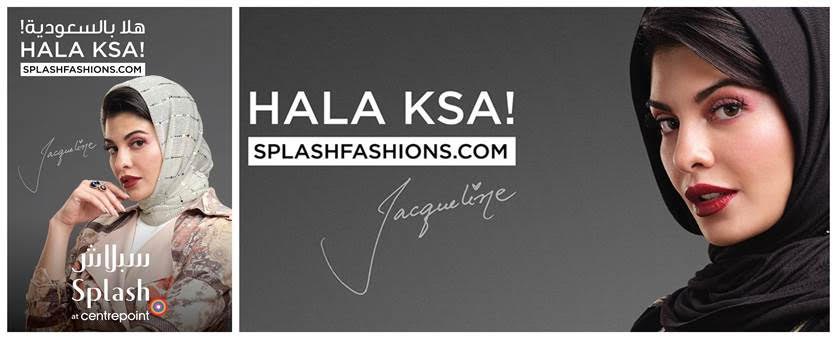 DUBAI: Splash, the Middle East's largest high-street fashion retailer, has introduced a brand-new advertising campaign across the Middle East featuring their recently appointed brand ambassador, Bollywood Actress Jacqueline Fernandez.
Dotted across the region through print, outdoor and digital platforms, the new Splash commercials debuting the Sri Lankan beauty queen and Bollywood superstar has garnered significant visibility as Jacqueline becomes the first female celebrity to be featured within an airport in the Kingdom.
The Splash commercial that has gone viral and has been well-received globally, shows Jacqueline wearing a fashionable contemporary outfit with the campaign tagline 'Hala KSA'.
As a trend-setting style icon, Jacqueline has a massive fan following in the region and is representing the brand's versatility in a series of outdoor, TV and print advertisements.
Raza Beig, Director – Landmark Group and CEO of Splash, said: "We are thrilled to have Jacqueline as the new face of Splash. The popularity of Splash's new commercial at Riyadh, Damam and Jeddah airports in the Kingdom of Saudi Arabia has added a new accomplishment to her name and the brand. She embodies everything that the brand stands for – beauty, impeccable style and vivacity. Jacqueline connects very well with the youth, the brand's target audience."
Jacqueline was recently in Dubai at Splash's bi-annual fashion show unveiling brand's first 'See Now Buy Now' seasonal collection that allows all fashion lovers to shop their favourite pieces instantly from the runway