AXILSPOT launches high-performance rugged outdoor Access Point in Middle East and Africa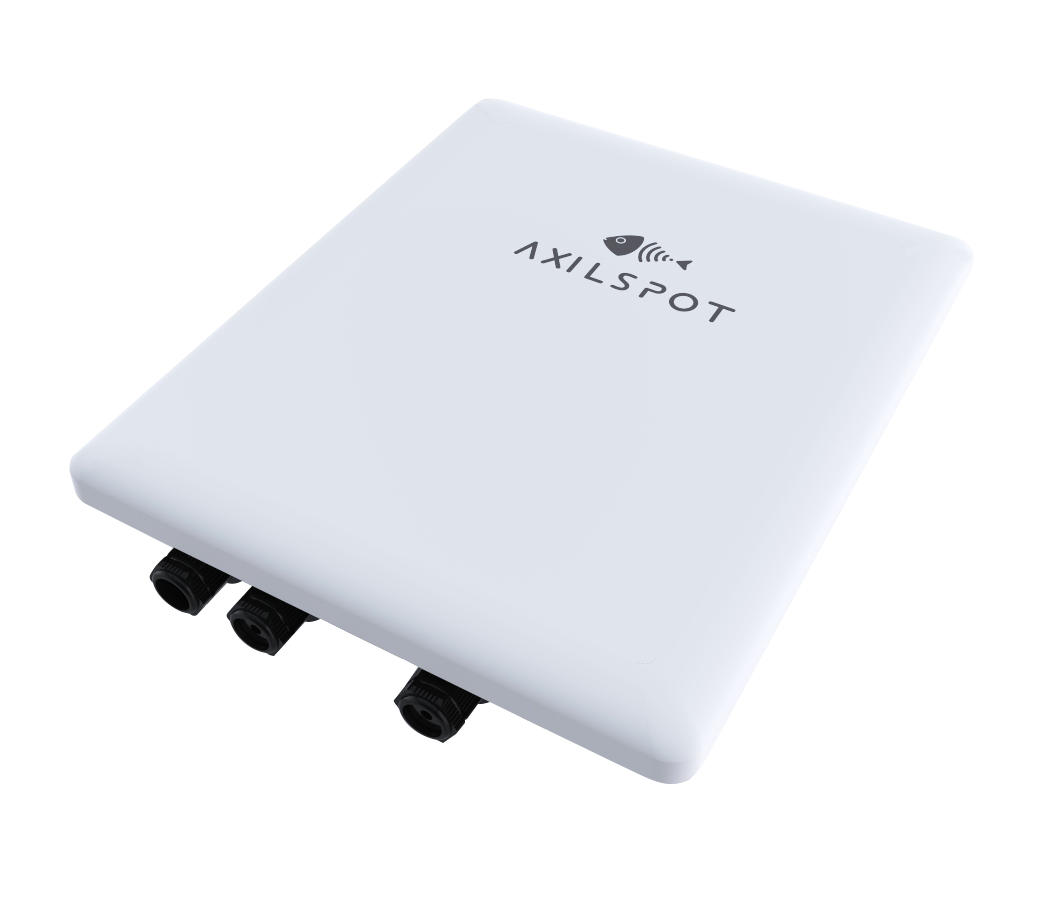 Dubai: AXILSPOT, a global vendor in enterprise wireless networking, unveiled its latest rugged, outdoor, long distance Access Point – AIP10 in the Middle East and Africa. The new AIP10 Access Point is capable of managing a variety of enterprise wireless networking workloads. This is a dual-frequency access point, using the latest IEEE 802.11 ac Wave2 Wi-Fi standard, supporting additional SFP interface with transmission speed of 1.2Gbps, and maximum of 400+ users, up to a range of 500M.
"The AIP10 access-point is a highly versatile device, meant to support indoor and outdoor enterprise wireless networks. With the fast pace of adoption of connectivity across all segments of business and consumer users, in emerging markets such as Middle East and Africa, providing seamless access both indoors and outdoors, is critical. The AIP10's rugged outdoor capabilities and inbuilt features like MU-MIMO, Turbo RF, carrier grade security, help to provide this much-needed user experience," said Nick Huang, Regional Sales Manager, AXILSPOT.
Capable of withstanding salt spray, vibration, extreme thermal conditions, shock and dust, it is IP67-rated, and can operate in extreme environments. Supporting the latest 802.at PoE, makes the AIP10 access-point well suited for power-based, backhaul, enterprise networking applications into 3G and 4G base stations, including video surveillance. It can work well, both as pole or wall mounted, increasing its outdoor versatility.
"With growing interest in the productivity benefits of smart city applications by governments, as well increased emphasis on security and surveillance, by law enforcing agencies, AXILSPOT's AIP10 exceptional, rugged, outdoor access point, can meet many of the use-case requirements. Its inbuilt Power over Ethernet and controller management capability, allow it to support the latest enterprise wireless network applications," said August Chen, Director of Global Sales at AXILSPOT.
The high-performance characteristics of AXILSPOT's AIP10, provide range, speed and outdoor durability, making it well suited for enterprise network smart city and backhaul applications. It meets the use case requirements of Middle East and African emerging markets, which are characterized by expansion of transit hubs like airports, and large visitor presence in conferences centers, retail malls and upmarket plazas. Turbo RF technology, another in-built feature, helps to provide high performance WLAN environment with intelligent load balancing, automatic frequency adjustment, and band steering.
AXILSPOT's AIP10 outdoor access point has inbuilt and external antenna. The customer can select different antenna type according to the application, which means AIP10 supports antenna switchover by software. This provides multiple, spatial wireless throughput streams, supporting multiple devices simultaneously inside enterprise WLANs. This improves coverage, efficiency, reliability, and user experience for all enterprise wireless connected devices. AIP10's antenna and patented filter technology, optimizes the wireless strength towards each connected client device, improving speed, coverage, consistency, and reliability.
Other specifications include:
Enterprise Grade Security:
AIP10 supports main-stream, standards-based security, including WEP, WPA-PSK, WPA-E, 802.1X, Active Directory, Social Login, Web Portal, SMS authentication. It uses Layer 7 application fingerprinting, automatic RF optimization with spectrum analysis, and carrier and enterprise grade security.
Centralized Management:
AIP10 is designed with the flexibility to function as a standalone access point, or it can be centrally managed through on-premises management platform. This allows it to seamlessly scale from being a part of a small wireless network to a complex enterprise network.
Flexible Antenna Allocation:
Inbuilt software allows AIP10 to select internal directional antennae or external antenna during deployment, installation and maintenance.