AlUla Skies Festival: Top 10 Activities for Adventure Seekers and Nature Lovers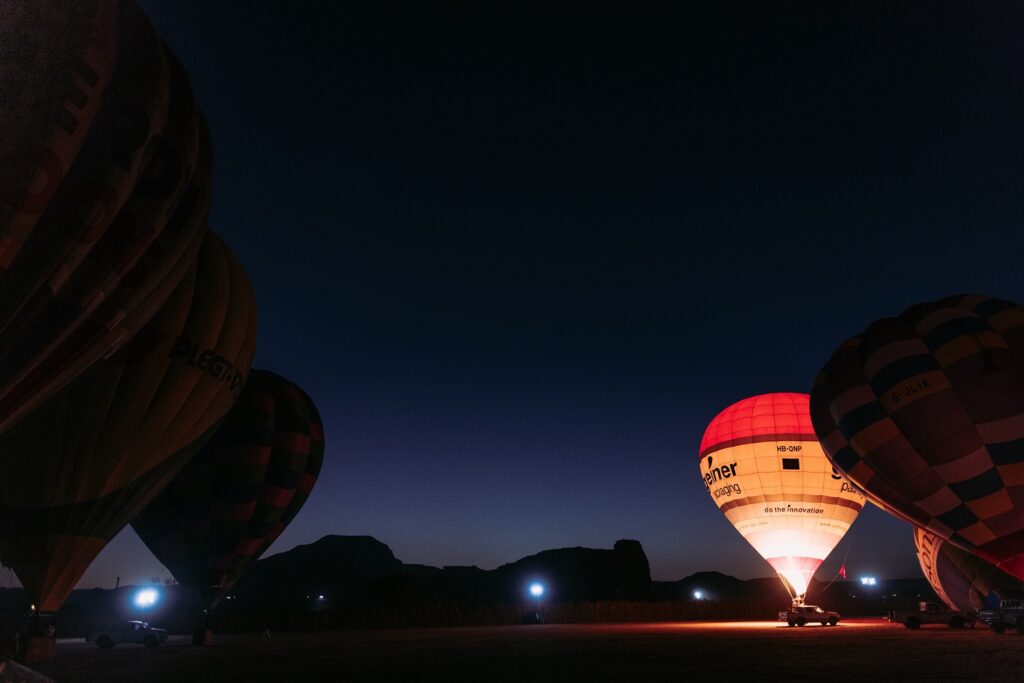 AlUla- Saudi Arabia: The enchanting AlUla Skies Festival, a celebration of the marvels of the sky and a display of the stunning natural beauty and rich cultural heritage of the region, has taken flight and will continue its spectacular journey through May 13th. From the thrill-seekers to the admirers of nature's majesty, the festival boasts an assortment of activities that cater to all. Here are the top 10 activities that are an absolute must-not-miss to experience the full magic of the AlUla Skies Festival.
Soar high with hot air balloon rides and witness the stunning landscapes of AlUla from the sky.
Explore the cosmos with stargazing and astrophotography, surrounded by the impressive Gharameel rock formations.
Embark on a mind-blowing helicopter tour over AlUla's spectacular landscape, offering a bird's-eye view of its natural wonders and historical sites.
Take in the bird's eye view of the ancient city from the Harrat viewpoint, where visitors can enjoy spectacular views of AlUla's landscape and night sky.
Embrace the thrill and amazing scenery on AlUla's Giant Swing, where visitors can fly through the air between canyon walls.
Catch a movie under the stars at the Outdoor Cinema, set amidst the backdrop of AlUla Studios.
Fly high with AlUla Kites, as hundreds of colourful kites take to the air for a fabulous sky-themed celebration.
Witness spectacular drone shows in the AlUla skies, where cutting-edge drones create dazzling displays of light and colour in the night sky.
Marvel at the enchanting glow show, as dozens of hot air balloons glow in a colourfully synchronized spectacle accompanied by atmospheric music.
Go up the 45-meter ladder and swift down the zipline from the AlUla Stairway, a suspended ladder that ascends AlUla's majestic mountain.
In addition to these activities, visitors can choose from an array of food and beverage experiences, with restaurants catering to different taste buds and preferences. Whether it's fine dining, casual eats, or local flavors, the restaurants available at AlUla have something for everyone.
(Compiled by Naseel Voici)