Al Fardan Exchange and Paykii announce strategic partnership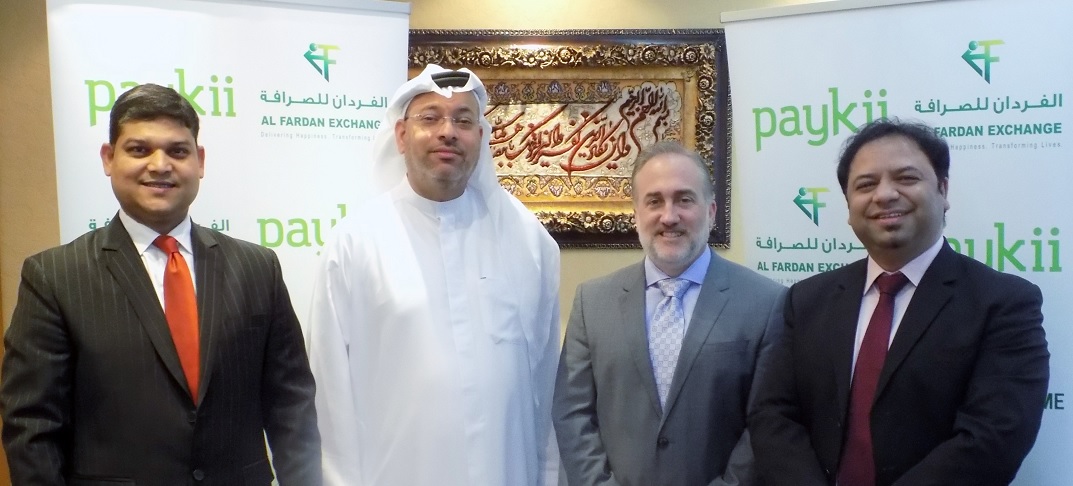 DUBAI-Al Fardan Exchange L.L.C. and Paykii has signed an agreement to provide utility bill payments in India, Pakistan, Indonesia and the Philippines with more countries to come soon.This partnership between the two organizations is meant to ease the payment of water, electricity and other utility bills for expats who are not residing in those countries.
The agreement signing ceremony was held at Al Fardan Exchange HO in presence of senior executives from Al Fardan Exchange and Paykii. The partnership reflects the focus of both entities on customer satisfaction and accessibility.
Osama Al Rahma, CEO of Al Fardan Exchange, said: "It is our pleasure to be associated with an international company like Paykii and we are sure that this tie up will be mutually beneficial for both entities as well as for the customers. We always look for ways to add value to our services and offer additional facilities to our customers."
Fabian Saide, CEO of PayKii remarked "This collaboration between Al Fardan and PayKii will introduce for the first time the ability for individuals living in the UAE to easily and quickly pay bills for their loved ones back home. PayKii's simple and secure cross border bill pay platform will enable Al Fardan customers to pay utility expenses in India, Pakistan and Indonesia in less than a minute. Now Al Fardan customers will have better visibility into how funds are spent, the ability to direct where funds should be spent and the peace of mind that comes with knowing your family bills are being paid."  PayKii will continue to expand its international footprint by opening additional markets in 2017 in support of Al Fardan's customers.