Abu Dhabi's Technology Innovation Institute Appoints International Experts to Board of Advisors at Secure Systems Research Centre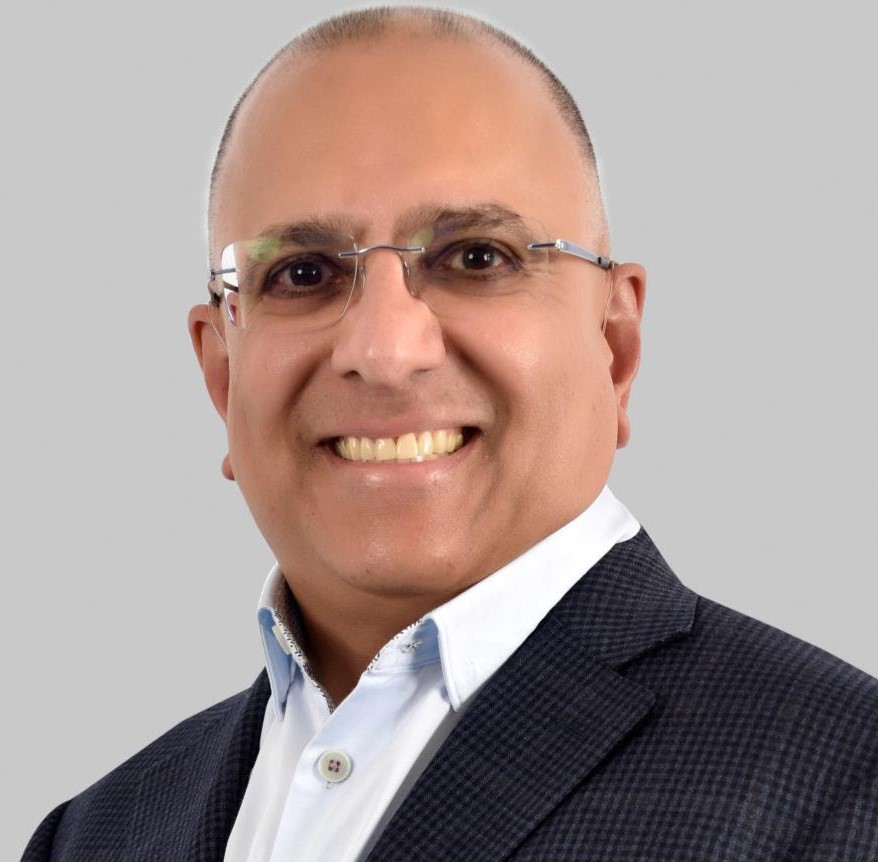 Abu Dhabi-UAE: 8 March 2021 – Technology Innovation Institute (TII), the applied research pillar of Abu Dhabi's Advanced Technology Research Council (ATRC), today announced the appointment of international experts in the field of systems security to the Board of Advisors of its Secure Systems Research Centre (SSRC).
The appointments follow a series of rapid announcements at Technology Innovation Institute since the first Advanced Technology Research Council board meeting in August 2020.
Secure Systems Research Centre is one of the initial seven dedicated centres at Technology Innovation Institute and is among the few global centres of its kind to bring together experts to conduct groundbreaking research in the field of secure systems. The distinguished new Board of Advisors have combined expertise in security and resilience relating to autonomous computing, and will guide the efforts of the Centre's research team in developing end-to-end solutions to protect cyber-physical and autonomous systems.
The Board of Advisors comprises:
Prof. Ernesto Damiani, Professor, Department of Electrical Engineering and Computer Science, Senior Director, Artificial Intelligence & Intelligent Systems Institute, Director of the Center for Cyber Physical Systems (C2PS), Khalifa University in the UAE, whose research interests include secure service-oriented architectures, privacy-preserving big data analytics and cyber-physical systems security. He is also SESAR Research Lab Lead, Department of Computer Science, University of Milan in Italy.
Dr Hoda Alkhzaimi, Research Assistant Professor at New York University Abu Dhabi (NYUAD) and Director of the University's Center of Cyber Security, who was associated with research and development posts in cybersecurity and cryptology. Her research interests include unmanned aerial vehicle (UAV) security, cryptology, cryptanalysis, and building security hardware and software components.
Dr Bushra Alblooshi, Head of Research and Innovation at Dubai Electronic Security Center (DESC), and who is focused on researching cloud computing, cybersecurity, computer forensics and cryptography.
Prof. Inseok Hwang, Professor at the School of Aeronautics and Astronautics at Purdue University, who specialises in research on intelligent and high assurance autonomy for cyber-physical systems with applications to complex networked systems, such as multi-vehicle systems. He is also Head of Flight Dynamics and Control/ Hybrid Systems Laboratory at the university.
Prof. Dongyan Xu, Samuel D. Conte Professor of Computer Science at Purdue University, specialises in research focused on cyber and cyber-physical security. He is also the Director of The Center for Education and Research in Information Assurance and Security at Purdue University.
Prof. Taesoo Kim is Associate Professor at the School of Computer Science at the Georgia Institute of Technology, and his research interests span systems security architecture and design, threat intelligence, internet infrastructure and operating systems, machine learning, and programming languages.
Prof. Wenke Lee is Professor of Computer Science and John P. Imlay Jr. Chair, College of Computing at the Georgia Institute of Technology, and is one of the most prolific and influential cybersecurity researchers in the world. His research specialty is systems and network security, applied cryptography and machine learning. Prof. Lee is also Executive Director of the Institute for Information Security & Privacy at Georgia Tech, in Atlanta.
Dr Harry Edelman is CEO of architectural consultancy Edelman Group and co-founder of AIDOMUS, a machine learning and IoT-based startup initiative for smart urban services. His work has focused on various aspects of integrated urban developments, including smart urban energy design and mobility. He is also Head of Research Groups, Virtual Building Technologies and Sustainable Development and Design at Tampere University, Finland.
Speaking on the new appointments, Dr Shreekant (Ticky) Thakkar, Chief Researcher at Secure Systems Research Centre, said: "The Centre combines fundamental and applied research to set new standards and act as a catalyst to transform problems into solutions. The goal of the research team is to create new technologies for the development of end-to-end security and resilience in cyber -physical and autonomous systems."
Research in security and resilience in cyber-physical and autonomous systems will ultimately lead to groundbreaking efforts in ensuring the safety and economic prosperity of our communities. The Board of Advisors will guide the expert researchers at Secure Systems Research Centre in carrying out such cutting-edge research while also creating new opportunities to train aspiring young UAE nationals in these significant fields.
Technology Innovation Institute is a pioneering global research and development centre that focuses on applied research and new-age technology capabilities. The Institute has seven initial dedicated research centres in quantum, autonomous robotics, cryptography, advanced materials, digital security, directed energy and secure systems. By working with exceptional talent, universities, research institutions and industry partners from all over the world, the Institute connects an intellectual community and contributes to building an R&D ecosystem in Abu Dhabi and the UAE. The Institute reinforces Abu Dhabi and the UAE's status as a global hub for innovation and contributes to the broader development of its knowledge-based economy.