Abu Dhabi Fund for Development Drives 18 Sustainable Development Projects in Afghanistan Worth AED1.2 Billion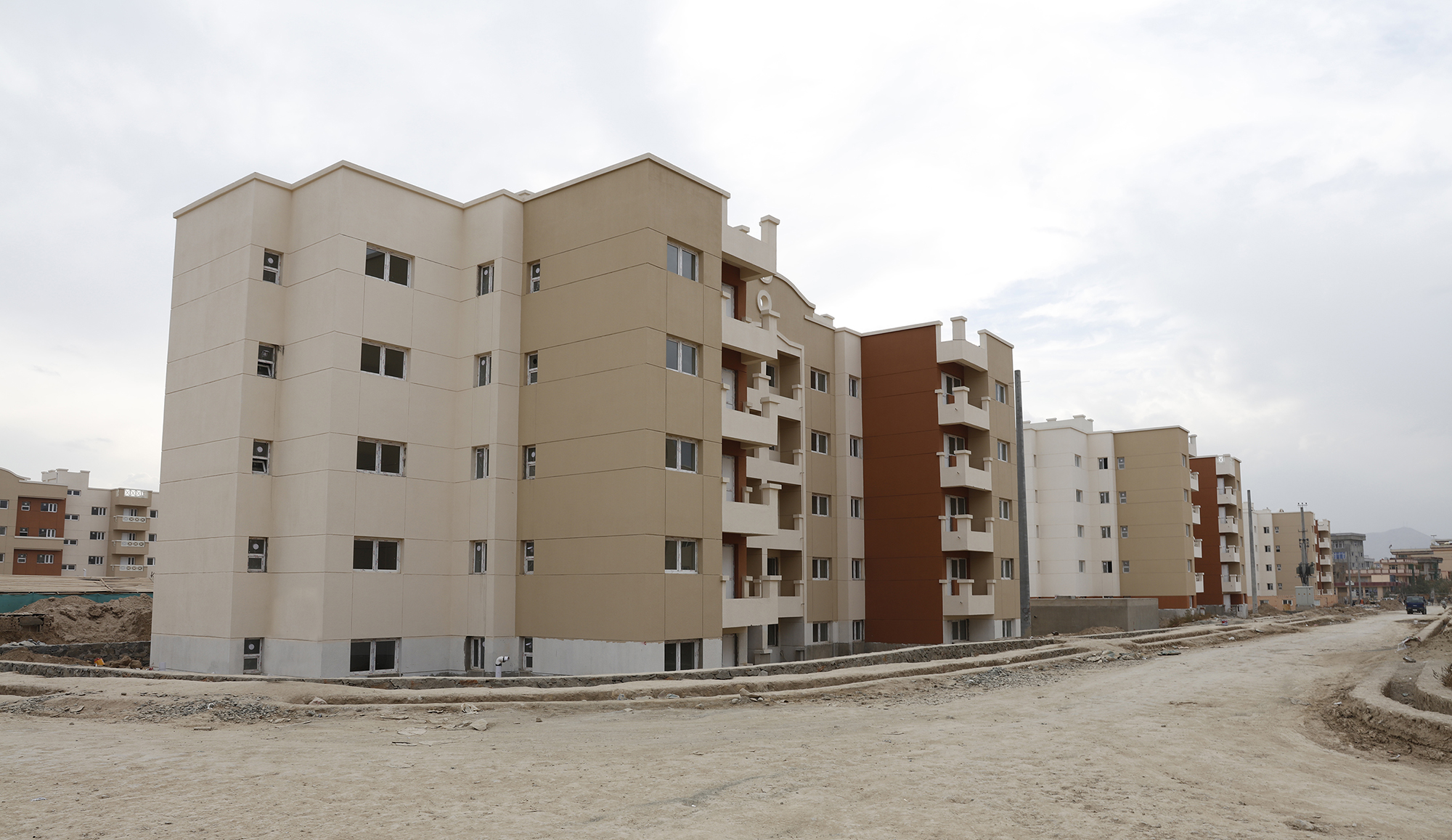 Abu Dhabi – Abu Dhabi Fund for Development (ADFD), the leading national entity for development aid, and the Government of Afghanistan, enjoy long-standing ties of cooperation dating back to 1977. Cordial relations between the two sides continue to drive sustainable socio-economic development across key sectors that benefit the citizens of Afghanistan.
Spanning crucial sectors, such as agriculture, housing, energy, transport, industry and health as well as social services, to date, the Fund has allocated AED1.2 billion in Abu Dhabi government grants and concessionary loans to 18 development projects in Afghanistan.
ADFD's country report marking Afghanistan's Independence Day on 19 August stated that the 18 sustainable development projects have prioritised ongoing economic growth and elevated living standards in the country.
On the 98th anniversary of Afghanistan's national holiday, His Excellency Mohammed Saif Al Suwaidi, Director General of ADFD, extended his sincerest greetings to the Afghan government and people wishing them continued prosperity.
Al Suwaidi added: "Our nation's founding father, late Sheikh Zayed bin Sultan Al Nahyan, laid the foundation for the UAE's deep rooted cooperation with Afghanistan. Today, under the leadership of UAE President, His Highness Sheikh Khalifa bin Zayed Al Nahyan, and His Highness Sheikh Mohammed bin Zayed Al Nahyan, Crown Prince of Abu Dhabi and Deputy Supreme Commander of the UAE Armed Forces, our country remains committed to continuing and further enhancing ties with Afghanistan."
He added: "Under the strategic guidance and counsel of His Highness Sheikh Mansour bin Zayed Al Nahyan, Deputy Prime Minister, Minister of Presidential Affairs and Chairman of Abu Dhabi Fund for Development's Board of Directors, the Fund is currently a key partner of the Afghan government in advancing and supporting sustainable economic and social development across that country."
Reaffirming the UAE's efforts in driving development initiatives in Afghanistan, His Excellency Al Suwaidi said: "In cooperation with regional and international institutions, ADFD is proud to spearhead this noble march to extend financial assistance for the greater good of the Afghan people. Over a time span of four decades, the Fund has significantly contributed to Afghan society through investments in sustainable infrastructure projects that benefit all citizens."
The following is a brief overview of notable projects funded by ADFD in Afghanistan:
Transport Sector
Kabul Infrastructure Expansion and Rehabilitation Works (Phase I & II)
With its sustained focus on infrastructure works in advancing socio-economic development, ADFD contributed about AED136 million to the development of the country's transport sector. Phase I of the Kabul Infrastructure Expansion and Rehabilitation project witnessed the refurbishment of some of the capital, Kabul's major roads and bridges, ensuring ease of movement and travel for commuters and reducing traffic jams. This two-phased project also involved the construction of three major roads totalling 17 kilometres in length and 40-60 metres in width, and the establishment of rainwater drainage systems and pedestrian sidewalks.
Mazar-e Sharif International Airport Rehabilitation Works
To drive growth in Afghanistan's air transport sector, in 2009, ADFD administered an Abu Dhabi government grant worth AED55 million to further develop and rehabilitate the Mazar-e Sharif International Airport. This project included the construction of a new runway – to serve international flights – capable of accommodating large aircrafts, particularly Airbus 300 and Boeing 747 models, the rehabilitation and overhaul of the old runway, as well as building passage ways to link both runways and aircraft parking bays. Moreover, this crucial project led to the construction of a new passenger terminal, restoration of the old terminal and also equipped the air control tower with navigation devices.
Housing Sector
Housing Units in Al Qasaba District in Kabul
In line with the directives of the UAE President, His Highness Sheikh Khalifa bin Zayed Al Nahyan, to contribute to international efforts in supporting the Afghan government's housing development goals, the Abu Dhabi government provided a grant of US$250 million (an estimated AED918 million) to the Government of Afghanistan. Within this framework, ADFD allocated AED708 million in 2010 to the Housing Units in Al Qasaba District in Kabul project. Aimed at increasing the supply of residential units, this crucial project witnessed the construction of 3,330 housing units across 53.8 hectares.
Industry Sector
Baghlan Sugar Factory
ADFD contributed AED17 million to the construction of the Baghlan Sugar Factory. Over the past years, this strategic project has supported the local Afghan economy and revitalised the agriculture sector through increasing the production capacity for exporting sugar. In addition, this initiative also equipped the factory that boasts a 27,000 tonne capacity per year, with necessary hardware and advanced equipment.
Education Sector
Sheikh Zayed University in Khost Province
In line with supporting the Afghan government's goals to improve the education sector, ADFD managed an estimated AED27 million Abu Dhabi government grant to develop the Sheikh Zayed University in Khost Province. This grant helped source and enhance specialised faculties at the university, particularly in the fields of medicine, engineering, law, arts, literature, and in education sciences, among other diverse disciplines. Furthermore, to prepare all students for employment and equip them with knowledge and capabilities to overcome socio-economic challenges, this project also included vocational career support initiatives.
Multi-sector
Cooperation with the Standing Committee for Humanitarian and Development Aid in Afghanistan
As part of its ongoing efforts to support reconstruction initiatives in Afghanistan, and to stimulate economic recovery, the Abu Dhabi government provided approximately AED195 million to the Standing Committee for Humanitarian and Development Assistance in Afghanistan. To manage and optimise the effectiveness of the UAE's contribution, ADFD was tasked with allocating and managing this grant through directing funds and resources to best meet the humanitarian and development needs of the Afghan people