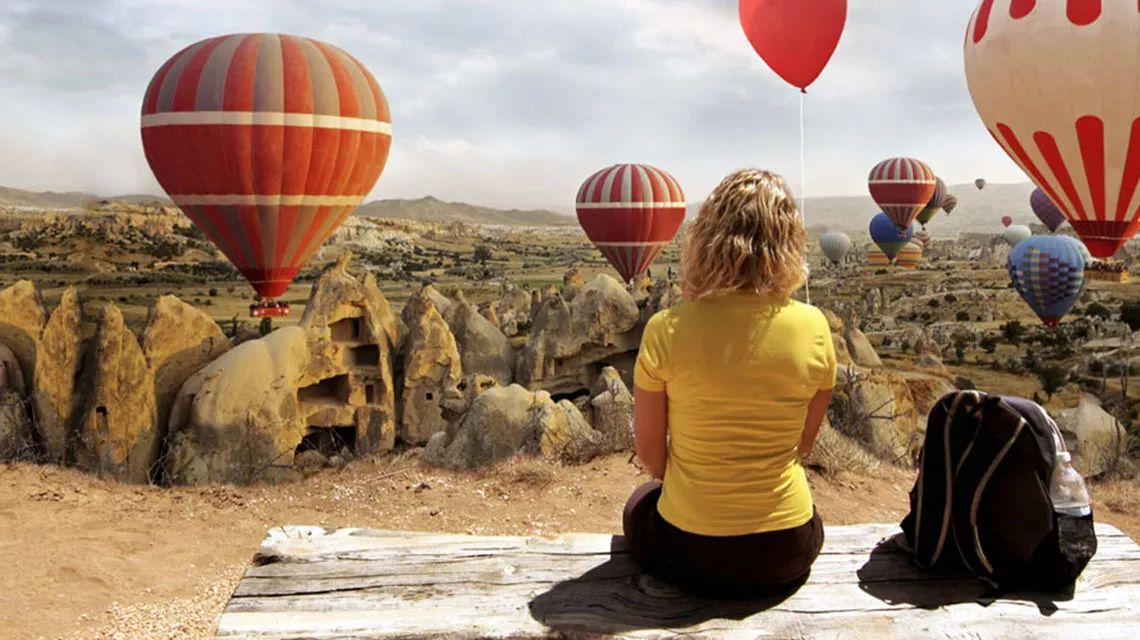 Which of these sounds like your perfect summer getaway? Endless days of lounging at the beach and luxuriating in the sun, or perhaps indulging your senses in the comforts of a lavish resort, or maybe you're looking for a dash of thrill, some adventure, a host of new experiences, or perhaps you're after a chance to take in some history, some art, some culture. Or are you after a mixed bag, a desire to unwind and discover, explore and relax? In that case, a holiday in one of these Turkish destinations — set to the country's warm, beautiful summers — could be just the thing.
Antalya: the cradle of civilisation
The Turkish Riviera, the jewel of the Mediterranean, history-rich Antalya has been home to an incredible spectrum of cultures: the Lycians, Pamphylians, Pergamons, Romans, Byzantines, Seljuks and Ottomans have all lived here. The city serves up an impressive blend of 300 days of sunshine, ancient ruins, pristine white-sand beaches and crystal-clear waters, scenic resort towns and holiday villages, and traditional cuisine that's a cut above the rest. You could also take in the city's famed sand festival and watch artists build mammoth sculptures.
Bursa: the green city
A few years ago, Bursa was awarded UNESCO World Heritage status for being the birthplace of the Ottoman Empire, and modern Bursa is built around historic sites from its incarnation as the first Ottoman capital. But there are countless other points of interest to the metropolis beyond its imperial mosques and stunning architecture: the soaring peaks and parks of Uludağ, thermal mineral-rich hot springs and hamams, a centuries-old bazaar specialising in the highest quality of silk, signature dishes such as the famous Iskendar kebab. Bursa has also earned itself the nickname of 'green city' — an allusion to the parks and gardens scattered along its urban fabric.
Cappadocia: The land of 'fairy chimneys'
A few reasons why Cappadocia should be on your radar: it is a geological anomaly dotted with towering honeycombed rock pinnacles dubbed 'fairy chimneys', it is home to an extensive network of underground cities and mysterious subterranean chambers, and its eroded volcanic terrain lends it a dreamy, lunar landscape. Whether you're drawn in by the hiking potential of the place, by its troglodyte lifestyle or by its historic and cultural significance, Cappadocia serves up a one-of-a-kind experience. But it's also home to luxurious hotels and resorts, set into cave-like structures, making it suited not just to thrill-seekers but also those after some relaxation.
Izmir: the pearl of the Aegean
Garlanding the azure-blue Bay of Izmir, the coastal city is peppered with beach resorts, some of which are known to offer unrivalled windsurfing experiences. Izmir also makes for an ideal base from which to explore the ancient ruins of Ephesus and Pergamum, as well as the calcium-terraced pools of Pamukkale. The city is of particular interest to repeat visitors to Turkey, looking to get away from popular tourist destinations but still enjoy a taste of Turkish shopping, cuisine and culture.
Trabzon: an unexplored gem
Turkey's green and lively Black Sea city, Trabzon draws more attention by the day thanks to its rich cultural and historical heritage, highlands painted in tones of green and varied cuisine. Most people come to Trabzon to visit the Hanging Monastery of Sumela — hewn into a rock face, it is one of Turkey's most powerful sights — and the Hagia Sophia of Trabzon. But the city also makes for an ideal shore-side holiday, away from the bustle of tourist hotspots.
Bodrum:
Stretching along a peninsula lapped by the Aegean Sea, Bodrum is Turkey's answer to the French Riviera. From buzzing beach clubs to remote coves, the Bodrum coastline provides a variety of activities on unspoilt beaches that stretch into the turquoise sea. Top-notch shopping and dining, a sophisticated nightlife, thrilling water sports, and iconic landmarks — Bodrum is a fascinating city that combines the old and the new with dramatic flair. The city offers the perfect holiday experience for anyone who wants to explore both cultural and outdoor attractions in Turkey.