15th Fazza Championship for Freediving concludes on a high note in Dubai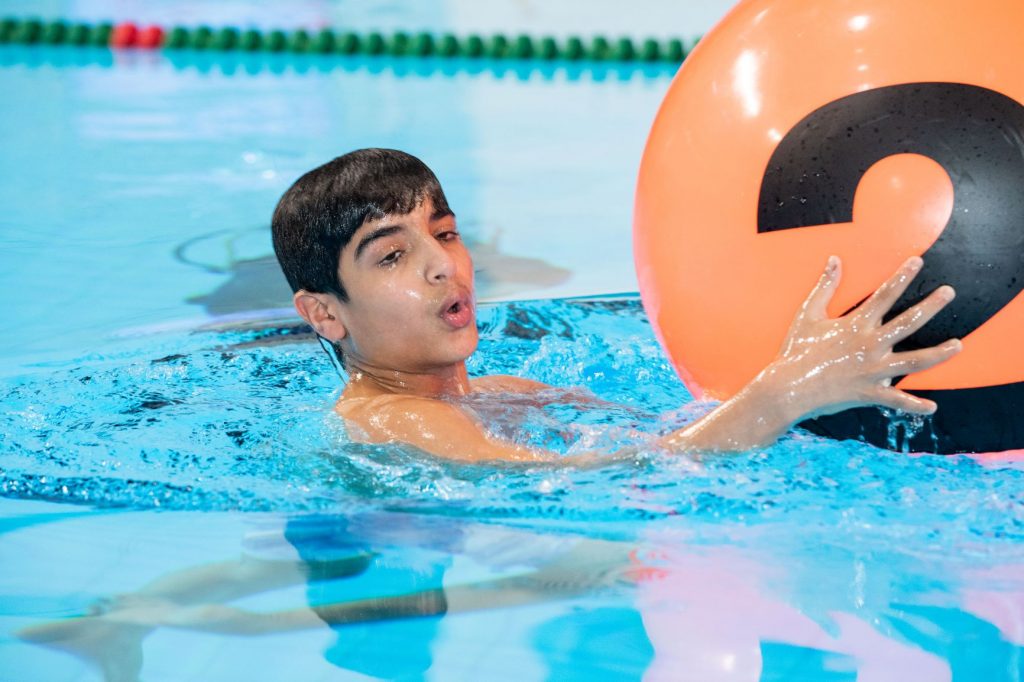 Dubai, 7 March 2021: Emirati, Kuwaiti and Serbian divers dominated the 15th edition of Fazza Championship for Freediving, organised by the Hamdan Bin Mohammed Heritage Center (HHC) at the Hamdan Sports Complex in Dubai on Saturday.
Freediving is a discipline where divers hold their breath underwater for as long as possible without swimming any distance. It is also a heritage sport, designed to embody the traditional ways of diving in the UAE and the Arabian Gulf. Divers do not use any tools or underwater equipment but rely on traditional diving techniques used by early divers in the region.
Open Category
Serbian diver Branko Petrović, who set the world record for Freediving back in October 2014, once again dominated in the Open category. He held his breath underwater for 8mins and 3.32seconds to grab first place.
Croatian diver Budimir Šobat, who at 57 years old, defied his age and managed to finish in second place, beating younger athletes. Šobat clocked in 6mins and 57.69seconds while Slovenian diver Samo Jiranko came close in third spot with a time of 6mins 45.9seconds.
UAE and GCC category
Kuwaiti diver Hassan Al-Sharrah finished in first place in the UAE and GCC Category with a time of 6mins and 9.14seconds; while Al-Hadoum Muhammad Al-Muhairi came in second place at 4mins and 51.95seconds and Omar bin Abdullah Al-Amiri in third at 4mins and 11.24seconds.
Juniors division
Two-time champion and Emirati youth sensation Suhail Hashem Al-Marzouqi again grabbed first place in the Juniors category after holding his breath underwater for 2mins and 56.33seconds. Sultan Muhammad Yusef Al-Suwaidi came in second place (2mins 14.08seconds) and Khaled Omar Muhammad Al-Bishr finished third (1min 46.30seconds)
Four-time Fazza Freediving Champion
Petrović, who holds the world record in Freediving at 11mins and 54seconds which he set in Dubai on October 7, 2014, said he was certainly happy achieving his fourth championship trophy in Dubai. Although his time this year was below his expectation, he said it was enough to finish in first place and a big achievement considering he had only three weeks of training due to restrictions in gym facilities back home caused by the global COVID-19 pandemic.
"I will return next year to achieve better numbers and I thank the organising committee of the tournament. The facilities are of the highest degree of professionalism, which makes us happy to participate as the tournament continuously grow from year to year," he added.

Overcoming pandemic limitations
Kuwaiti diver Hassan Al-Sharrah, who is also a multiple Freediving champion, added: "The pandemic has brought about the closing of swimming pools which prompted us to train in different places to be able to come prepared for the good before coming to Dubai to participate in the Fazza Freediving Championship.
Emirati teen Suhail Al-Marzouqi, who is participating for the last year in the Juniors Category, said his victory was due to his dedication and hard work. Al-Marzouqi twice won first place in the tournament and he will be moving to the UAE men's category next year.
Awarding
The awarding ceremony was led by Hamad Al Rahoumi, Head of the Fazza Championship for Freediving Committee, and Rashid Al-Khasouni, Deputy Director of Championships at HHC. Al Rahoumi noted special arrangements were made this year – with athletes coming in from European and GCC countries – to ensure the continuity of the event despite the pandemic and to send a strong message to the whole world that the UAE is winning in the fight against COVID-19. Al Rahoumi added the tournament's success will surely add more dimensions in boosting the sport further in the future.
Meanwhile, Suad Ibrahim Darwish, Director of Championships at HHC, confirmed winners will undergoing anti-doping examination. The tests will be submitted to the International Anti-Doping Committee of the International Federation of Diving.